These muffins are my take on Nigella's orange breakfast muffins – mine are healthier in my view and you can make them even healthier by sprinkling some oats on the top before they go in the oven.
Now I'm not a morning person so I only make them for breakfast on the weekends.  Generally I make these the night before early morning meetings – I'm not ashamed of bribery to get my work prioritised!
Most of all these muffins are quick and easy.  So easy that my little girls make them with barely any supervision to take on school trips for their teachers and friends.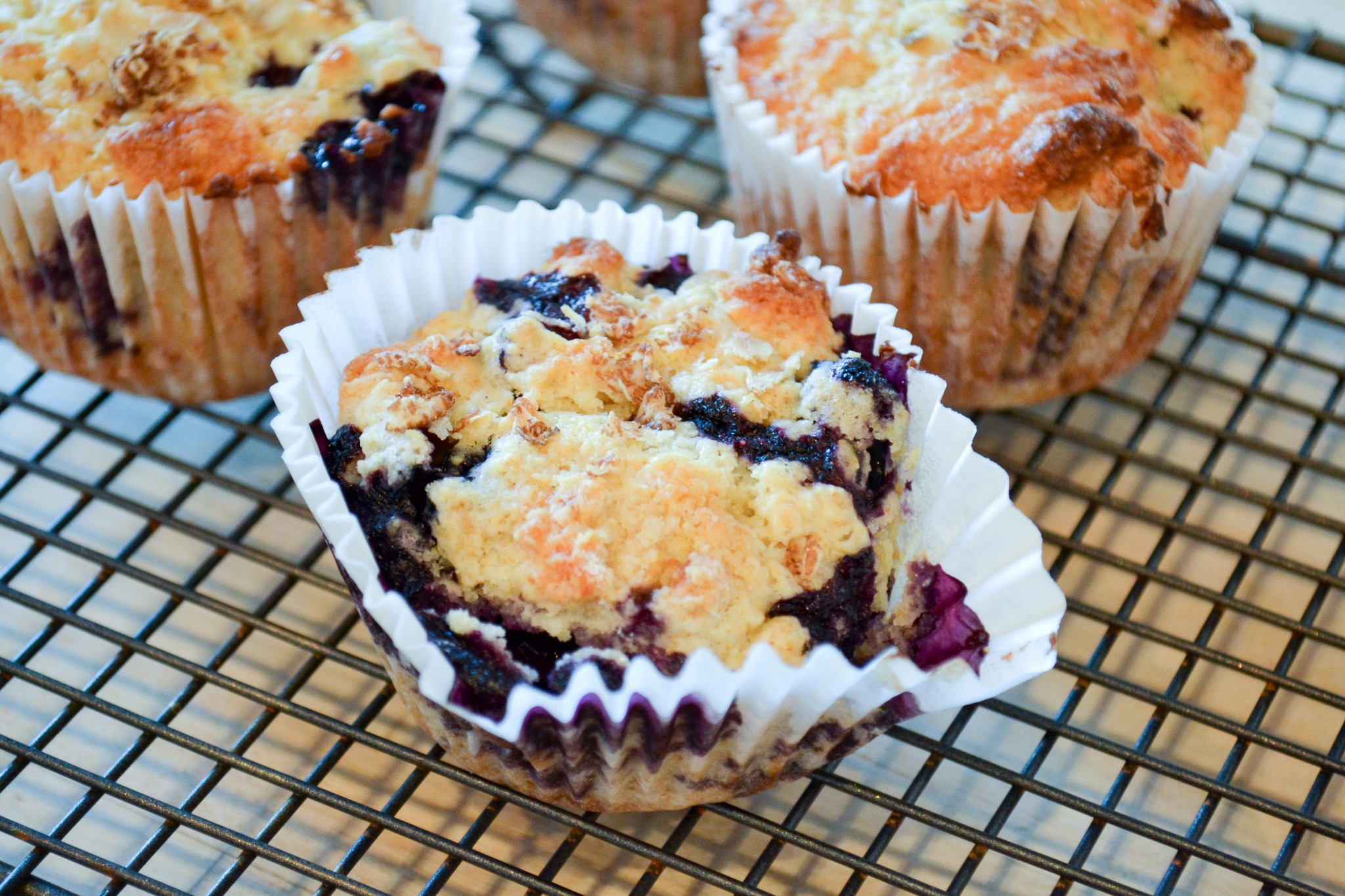 You'll need
250g self raising flour

25g ground almonds

75g caster sugar

75g unsalted butter

0.5 tsp bicarbonate of soda

1 tsp baking powder

100ml whole milk

1 large egg

Zest of 2 medium/large lemons

Juice of above lemons

300g packet of blueberries
To make 
Preheat the oven to 200C.
Line a 12 hole muffin tray with muffin cases and set aside.
Melt the butter and set aside.
Combine the flour, ground almonds, caster sugar, bicarbonate of soda, baking powder, lemon zest and blueberries in a bowl.
Measure out the milk in a jug and then whisk in the egg, lemon juice and finally the butter.
Add the liquid mixture to the dry ingredients and loosely combine.  It will be lumpy and there will be flour which is still dry and you'll be tempted to keep mixing.  Don't.  Lumpy and barely mixed is perfect.
Spoon the mixture out equally between the 12 muffin cases and bake for 20-25 minutes.
Leave to cool in the muffin tray and then lift out onto a wire rack.
If you are making them the night before, make sure you put a bold "Do not Touch!" note next to them to save The Husband stealing one for breakfast 🙂