Soda bread is brilliant! It's such an excellent 'rustle up' bake.  Five everyday ingredients, a bit of loose mixing, a quick spell in the oven and you have a delicious loaf ready to be scoffed.  Most recipes use buttermilk but I never have any so I use yoghurt and milk.  Instead of the chillies you could make lemon and basil, apricot and walnut, garlic, orange and thyme….Keep me posted on what you come up with.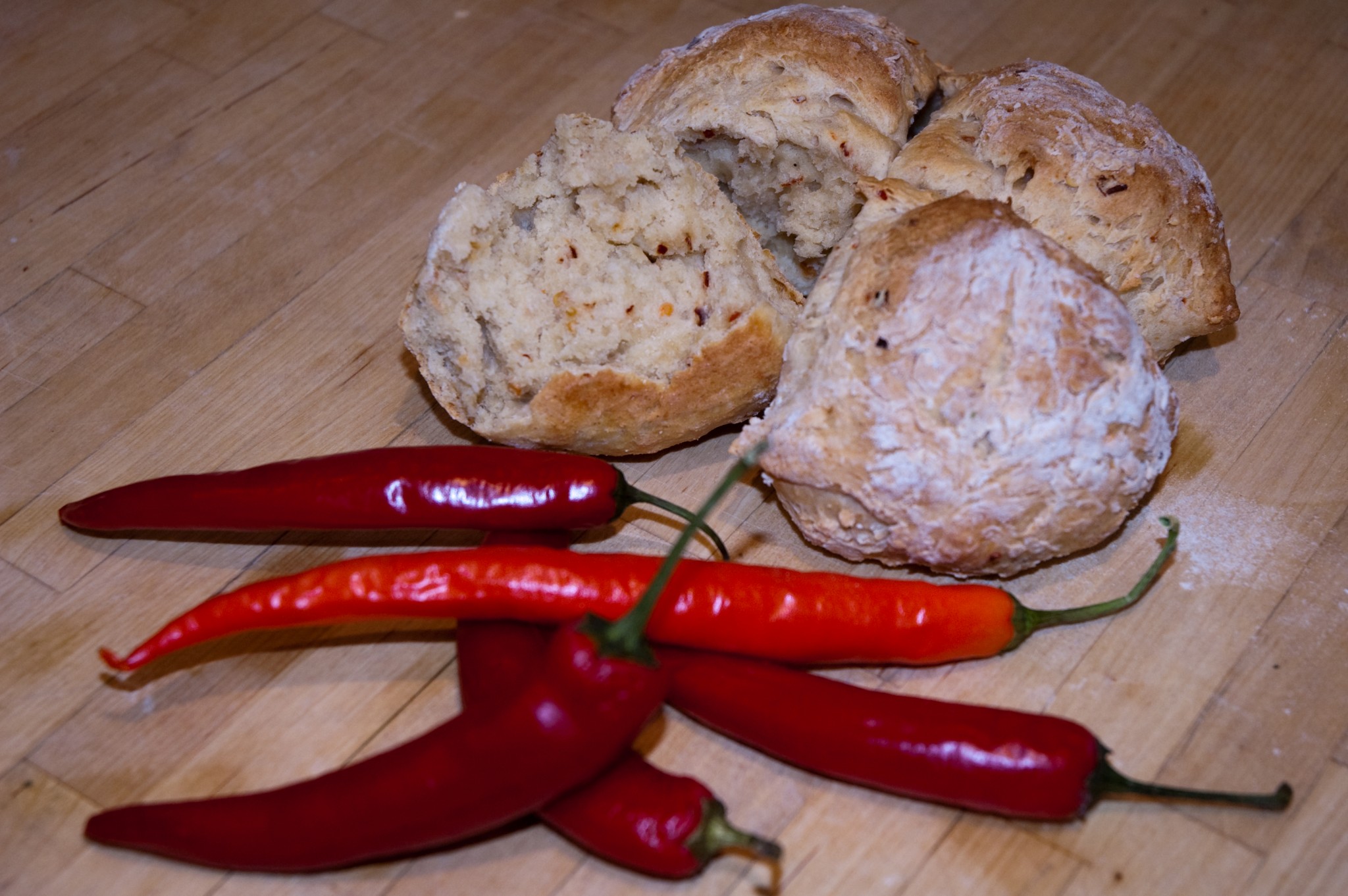 YOU'LL NEED
 350g plain flour
1 tsp salt
1 tsp bicarbonate of soda
 150g milk
150g plain yoghurt
(or 300g buttermilk instead of the milk and yoghurt)
2 tsp red chilli flakes
TO MAKE IT
Preheat the oven to 200C
Mix the flour, salt, bicarbonate of soda and chill flakes into a bowl and give it a good stir with a fork.
Make a well and then pour in the milk and yoghurt.
Mix it quickly and lightly using a fork until it comes together into a soft dough
Turn it out onto a floured surface and knead it really lightly into a round shape.
Put it onto a floured baking tray.
Take a ruler and press the edge down onto the loaf vertically and horizontally like the lines on a hot cross bun.  Go almost all the way down to the baking tray.
Bake for around 40 minutes until it's golden brown.
I eat this one with a dhal or a runny curry.  You could also have it with a simple tomato soup, to mop up pasta sauce or with a salad and some
hummus
.  Let me know 🙂