Loaf cake is so versatile and lasts really well.   It's a staple in our house and goes into packed lunches, school picnics or acts as a good pudding after weekday quick meals with ice cream, custard or a simple cuppa tea.
I've given you three drizzle options below. Hibiscus Syrup for those of you with a sweet tooth, Chilli Syrup if you fancy something a little different and Caramel Drizzle for a bit of decadence.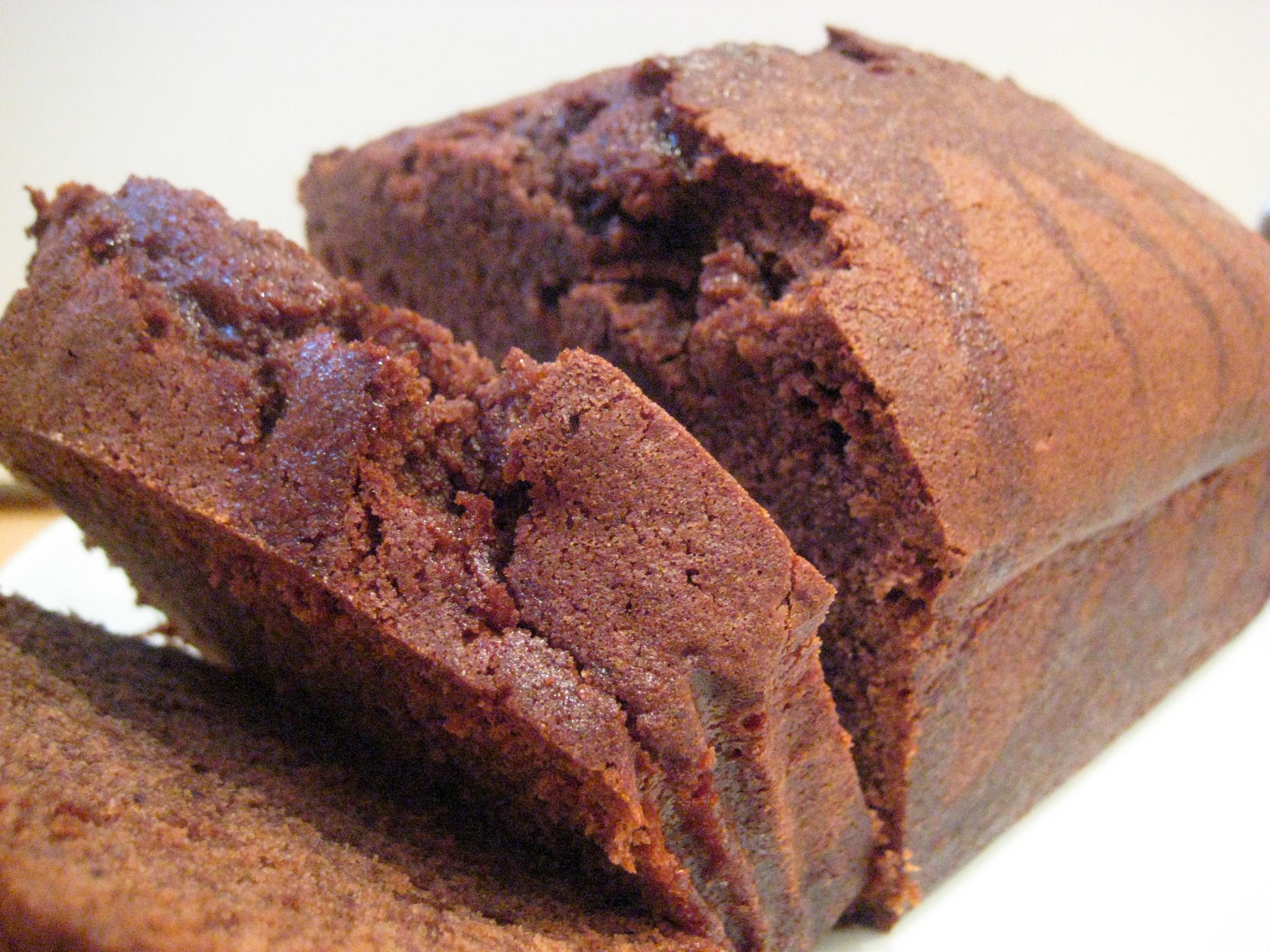 You'll need
For the loaf cake

200g unsalted butter
320g caster sugar
350g plain flour
50g cocoa powder
1.5 tsp baking powder
1tsp vanilla extract
Large pinch salt
 200ml milk
50ml double cream
3 large eggs
A 2lb loaf tin
For the Chilli Syrup
1 tbsp red chilli flakes
50g caster sugar
50ml water
For the Caramel Drizzle
150g butter
150g dark brown sugar
1 395g tin of condensed milk
To make it 
Put the oven on to preheat at 170C.
Grease and line a 2lb loaf tin.
Melt the butter and set aside to cool.
Measure out the flour, salt, baking powder and cocoa powder together in a bowl and set aside.
Measure out the milk, cream and vanilla extract in a jug and set aside.
Beat the caster sugar and eggs together until they are well mixed.  I use my KitchenAid with a paddle attachment at speed 3 or 4.
Add a little flour mixture until combined and then milk until combined.
Repeat this a few times until the dry mix and wet mixes are all used up.
Scrape the bowl and blitz this quickly on speed 5.
Turn the speed down to 1 and then slowly pour in the butter until it is all mixed in.
Pour the batter -I say batter because it is very loose – into the loaf tin.
Bake this for about 1 and half hours or until a skewer comes out clean.
While it is cooling in the tin make your choice of syrup as below.
To make the Hibiscus Syrup. Mix the Hibiscus Cordial with a couple of tbsp of water.  Heat this gently and then pour over the loaf as soon as it comes out of the oven.  It's best to do this on top of a cooling rack set in a roasting tin so you can scoop up the syrup that drizzles away and pour it back over.
To make the Chilli Syrup, Heat 1 tbsp chilli flakes, 50g of caster sugar and 50ml of water together until you get a syrupy consistency – around 115C.  As above pour this over the warm loaf.  You can do this through a sieve if you don't want the actual chilli flakes over the cake.  Of course you can add more chilli or sugar to suit your taste.
To make the Caramel Drizzle, heat the butter and sugar together until bubbling away and then add the tin of condensed milk.  Stir constantly until it thickens and is to the drizzle consistency of your choosing!