This is one of my favourite recipes from The Hummingbird Bakery Cookbook. I've made it so many times as a staple when we have a surprise guest come over for a meal. It's quick, simple and bakes while you're having dinner or lunch. We always have lemons in the house but it works just as well with Oranges or Limes.
This version has a slight twist on the drizzle –  some Lemon, Basil, Bay and Juniper Vinegar from Womersley.  It's quite sweet and if you warm it slightly, it's easier to drizzle in.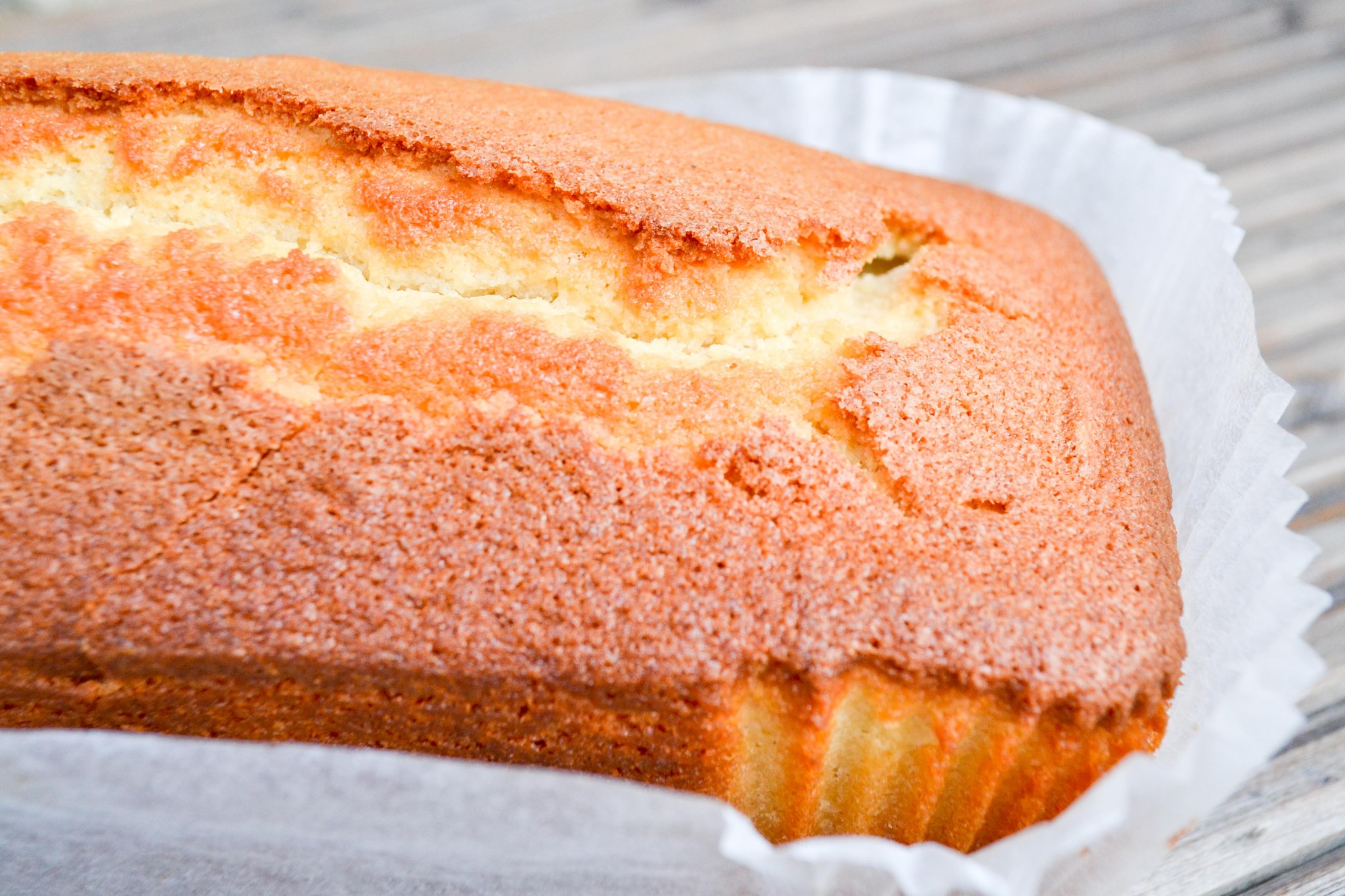 You'll need
Equipment
A KitchenAid mixer with a paddle attachment or a handheld whisk
A 2lb loaf tin
To make it
Preheat the oven to 170C
Melt the butter and set aside.
Sift the flour, salt and baking powder into a large bowl and set aside.
Mix the milk and vanilla extract together in a jug and set aside.
Put the sugar, eggs and zest into the KitchenAid and beat on speed 2 until it's well combined.
Add a little flour mixture until well combined and then add a little milk mixture until well combined.
Do this again two more times until all the flour and milk mixture are gone.
Turn the KitchenAid to speed 4 or 5 and blitz until the mixture is light and fluffy.
Turn it back to a slow speed and pour the melted butter in slowly and beat this together until it's all combined.
Pour the batter into the loaf tin.  I fill it til it's about 2cm away from the top because it does rise a fair bit.  I usually have a little leftover which I put into 4 cupcake cases for my girls.
Bake on the middle shelf for exactly 1 hour and 15 minutes. I love this about the Hummingbird recipes.  They are always spot on with timings! The sponge will be golden brown when it's ready. I test it with a cocktail stick to be on the safe side.
When the hot cake comes out of the oven, prick it with a spaghetti stick and then drizzle some warmed Womersley Vinegar over the top. It should seep into the holes nicely.
Leave it to cool a little bit more but serve warm with a dollop of crème fraiche.