Aachener Printen is a speciality gingerbread or Lebkuchen sold in the masses to the masses at Christmas.  Recipes are closely guarded  secrets but my German friend gave me this version.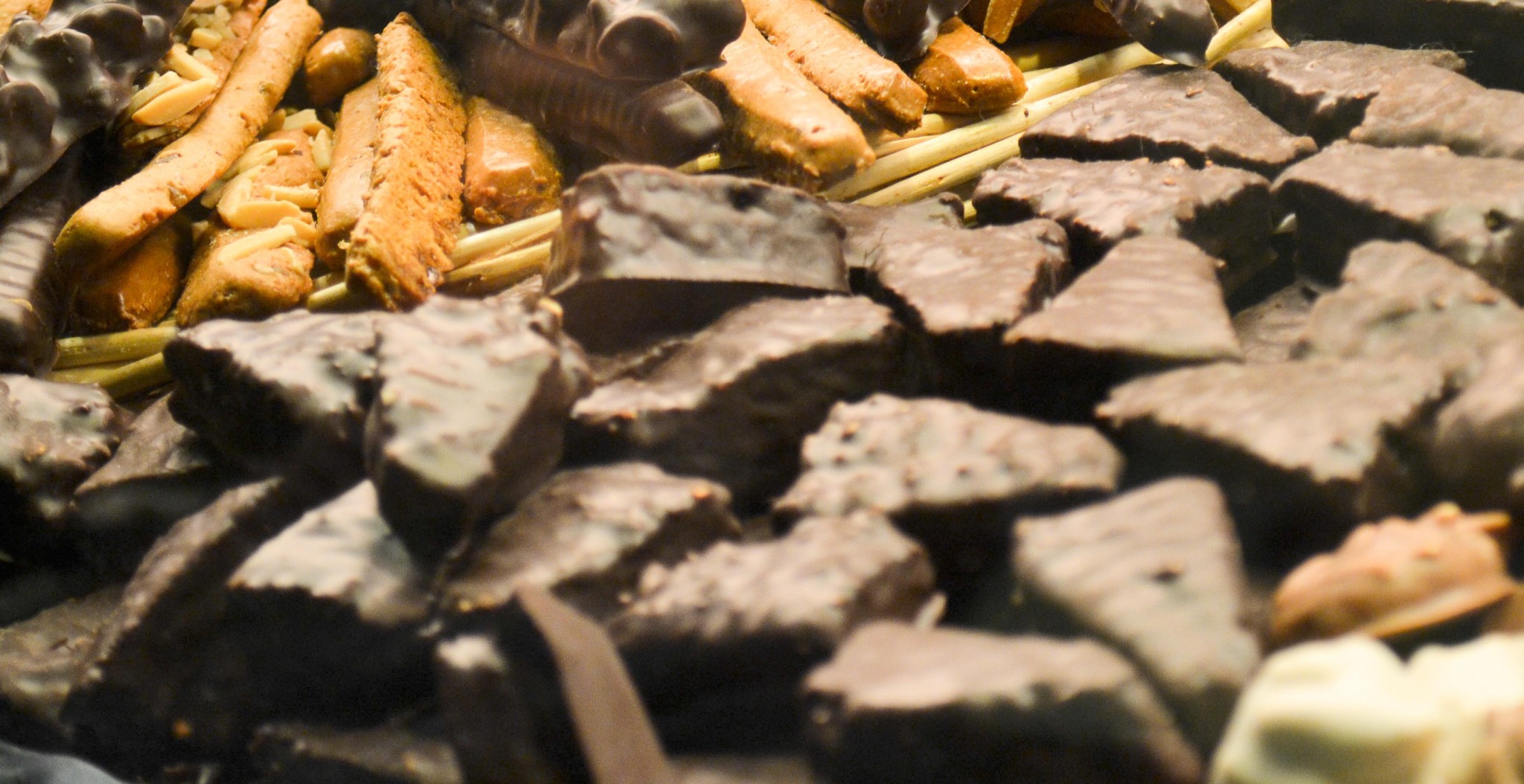 You'll need
500g golden syrup
500g plain flour
50g candied peel
2tsp baking powder
2tsp ground star anise
2tbsp ground coriander seeds
2tsp ground cinnamon
1 tsp ground cloves
For the glaze
2 tbsp granulated sugar
2 tbsp water
For the topping
200g dark chocolate – minimum 80% cocoa solids
To make around 12 pieces
Mix all the dry ingredients in a bowl and set aside.
Warm the golden syrup in a pan over a low heat until it's loosened and warm to touch but not hot.
Add the syrup to the dry ingredients and mix together into a soft dough.
Roll into 12 pieces – shapes of your choice. Cylinders or rounds or squares.
Place the pieces on to the baking tray and bake for 15- 20 minutes.
Make the glaze by dissolving the sugar in the warmed water and glaze the pieces while they are still warm.
When cooled, dip and coat in melted chocolate.