I have fond memories of my year at University in Cologne, Germany.  It was a wonderful year of new experiences.  Kolsch beer, seeded breads, stinky cheeses, all night parties at the 'Bunker' bar, learning how to play pool, getting my first DJ slot….an endless list.  What I remember most of all though is Germany at Christmas time and cannot believe I haven't been back til recently.
German Christmas foods and smells are some of the best I've ever had.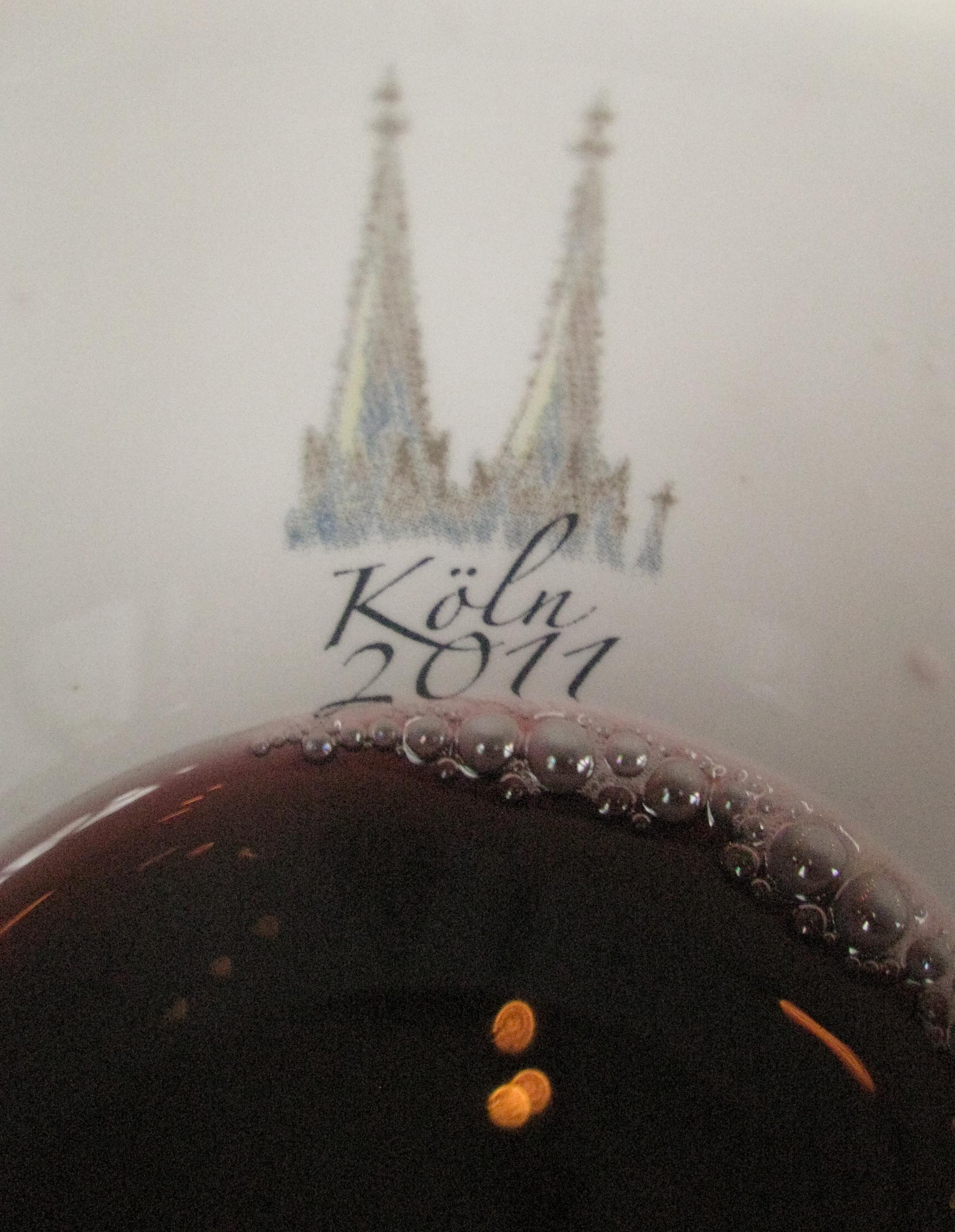 First off the infamous Gluhwein.  Many countries in Europe have a version of this. Mulled Wine over here, Glogg in the Nordic countries, Vin Fiert in Italy, Grzane Wino in Poland, Forralt Bor in Hungary.
The German version wins hands down for me because of the shot of rum that's added – maybe that's just a Cologne thing?
Next, Reibekuchen…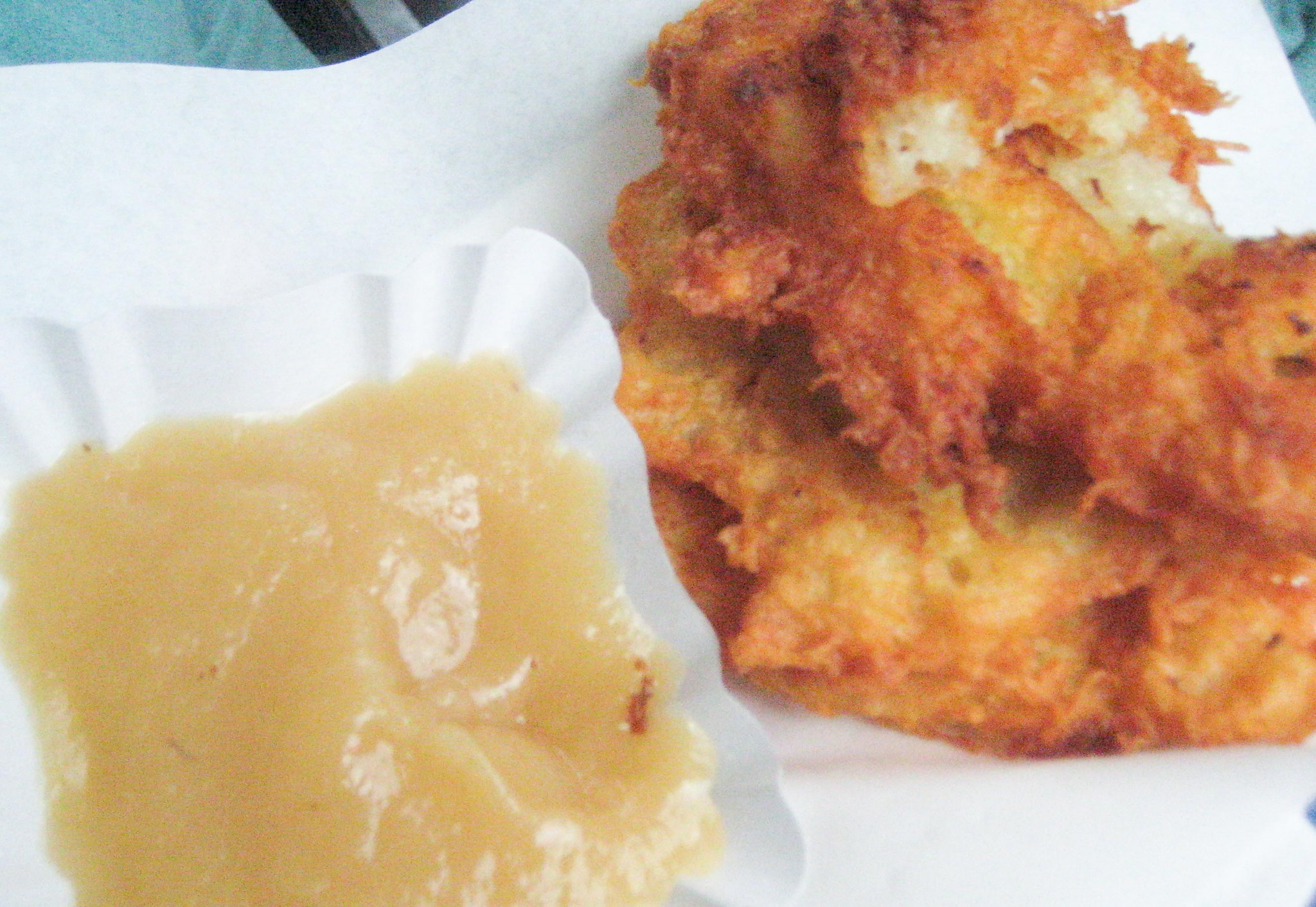 When I told my daughters about these wonderful potato pancakes served with apple sauce, they didn't know what to think. "Is it a pudding then Mummy?" asked my youngest (knowing already that Kuchen means cake).  For me it's a pudding, a snack, a dinner, a breakfast and a lunch. It's the ultimate comfort food.  Deep fried. Hot. Sweet and savoury. How can you resist?  I must have eaten my bodyweight in these on my recent weekend trip!
….and moving on to Flammkuchen.
More cake my daughter hoped. Sadly no. This one is like a pizza with many variations on toppings and thickness of base. The version I love is soft, fragrant  and velvety because of the goats cheese and fresh thyme used.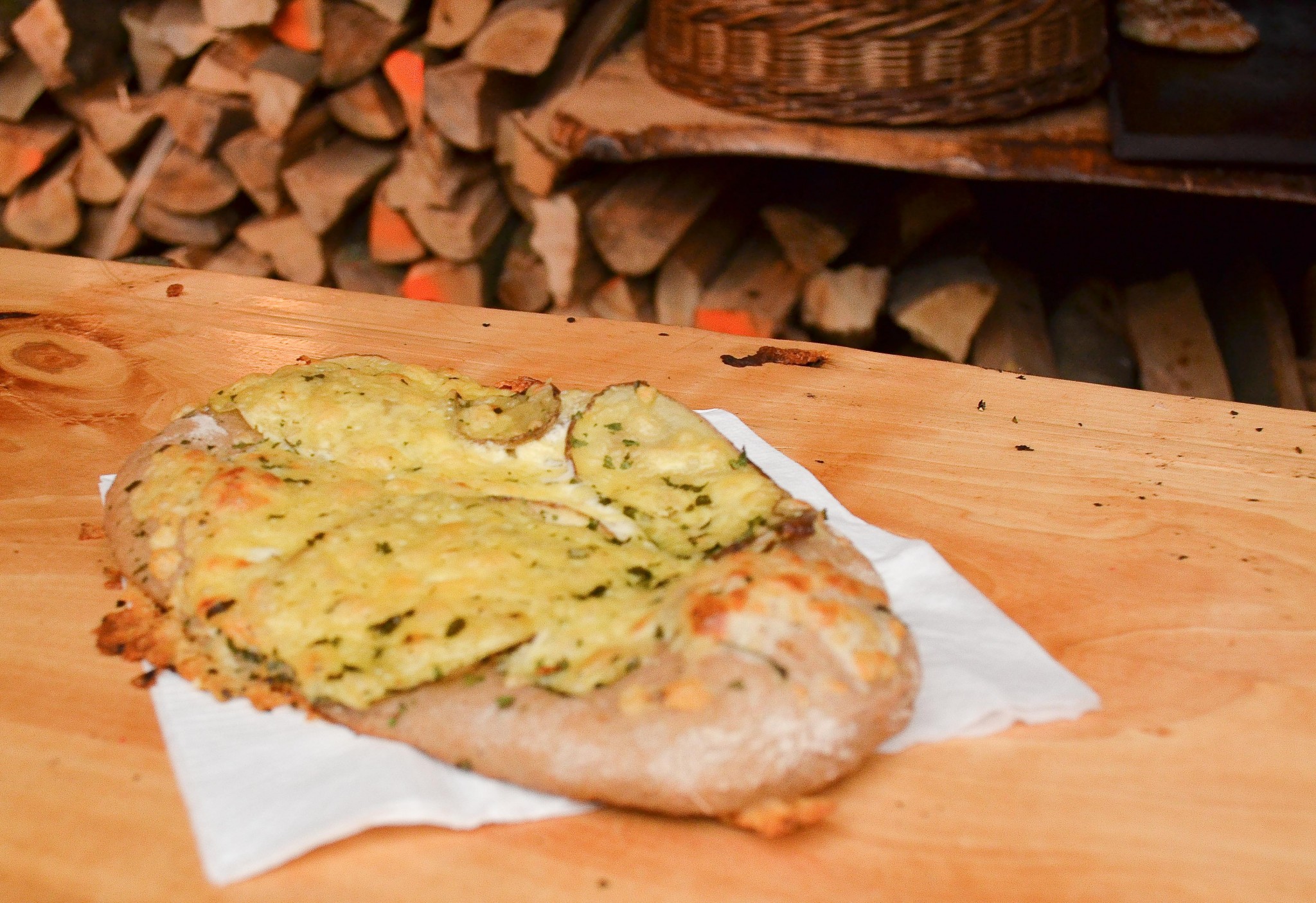 There are flatter types served in local Weinstube with fresh vegetables, tomatoes and herbs on top of a layer of cream cheese.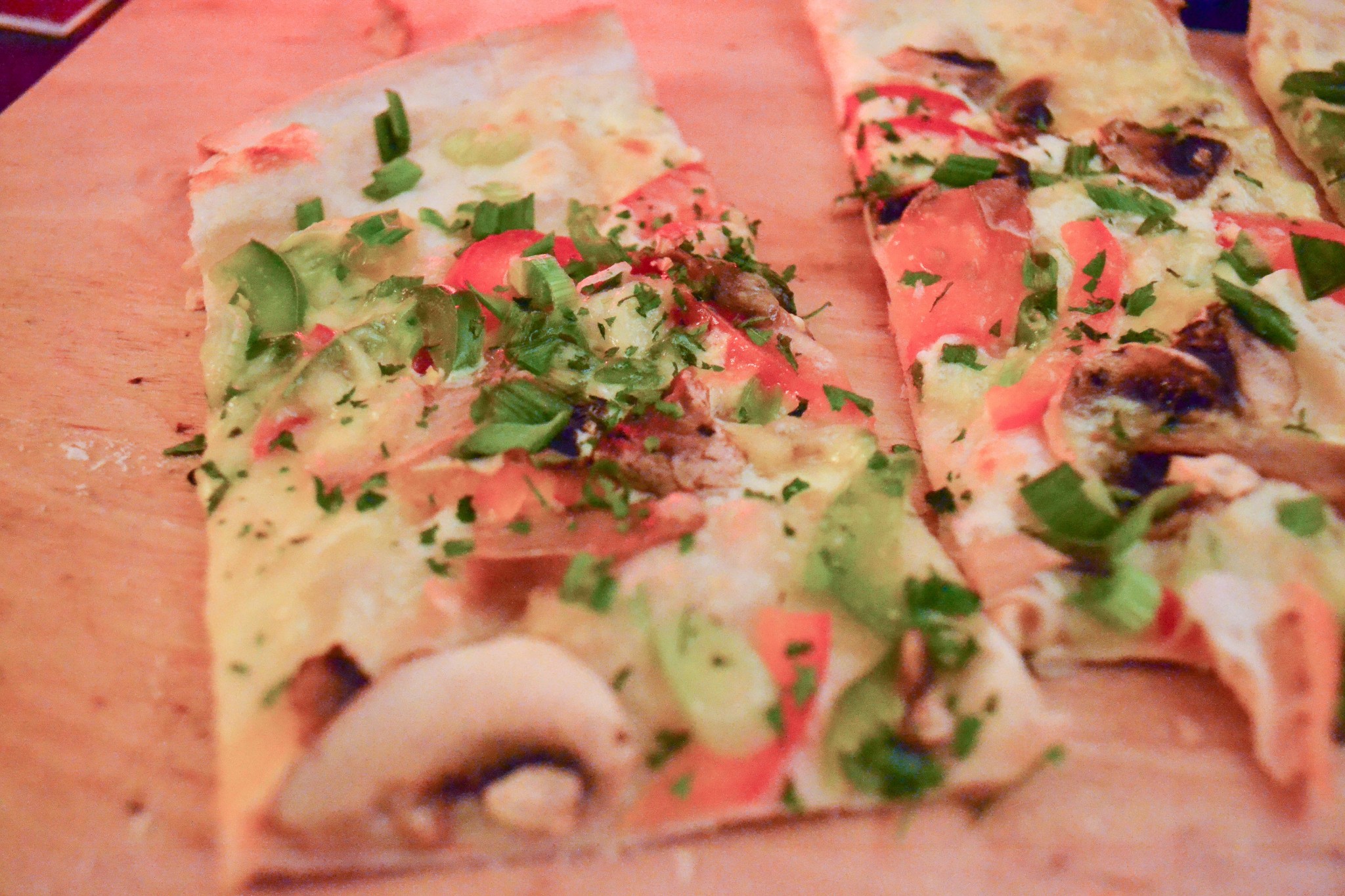 Finally, Lebkuchen. German gingerbread.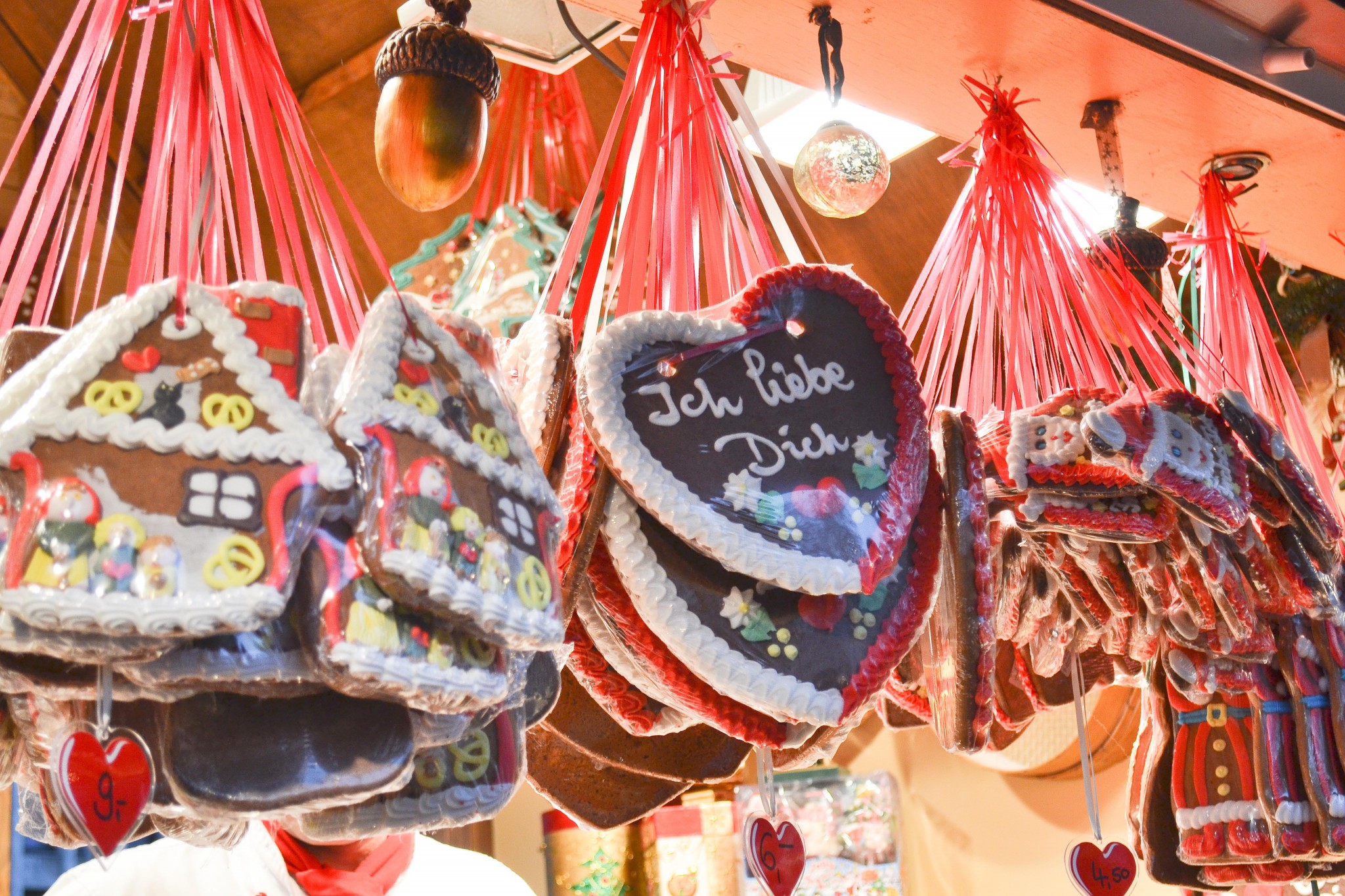 A myriad of regional varieties and specialities like these Aachener Printen.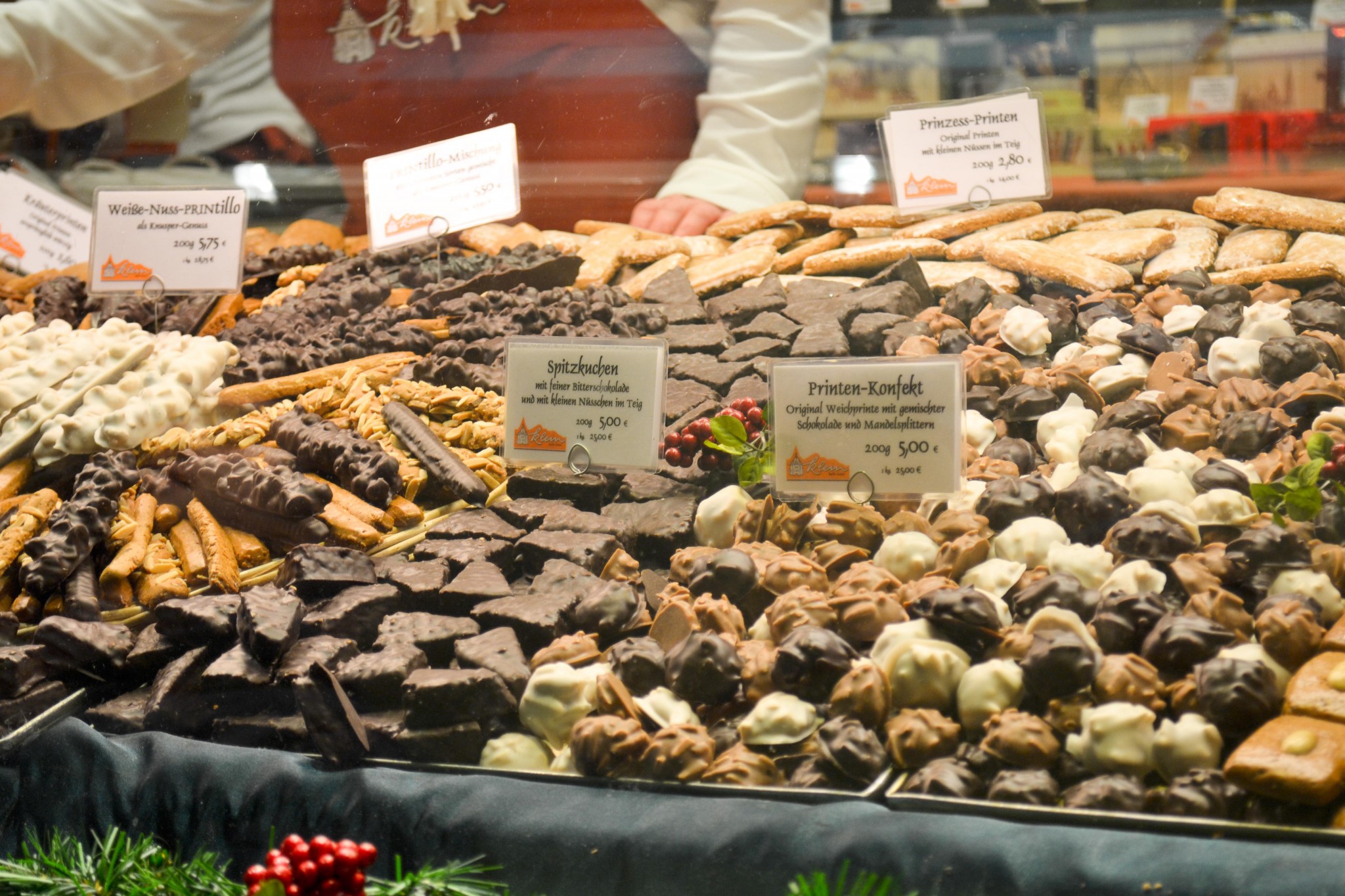 Many say the moulded version you see all around Aachen was brought to Germany from Belgium by a member of the casting guild when the statue of Charlemagne was being built outside the town hall.
You really can smell it everywhere at this time of year and it's just perfect to munch on with your afternoon Gluhwein.  I asked the owner of this little bakery what she used to make her Printen varieties and she related it was 'just flour and a few family spices' so clearly the recipe is a very closely guarded secret.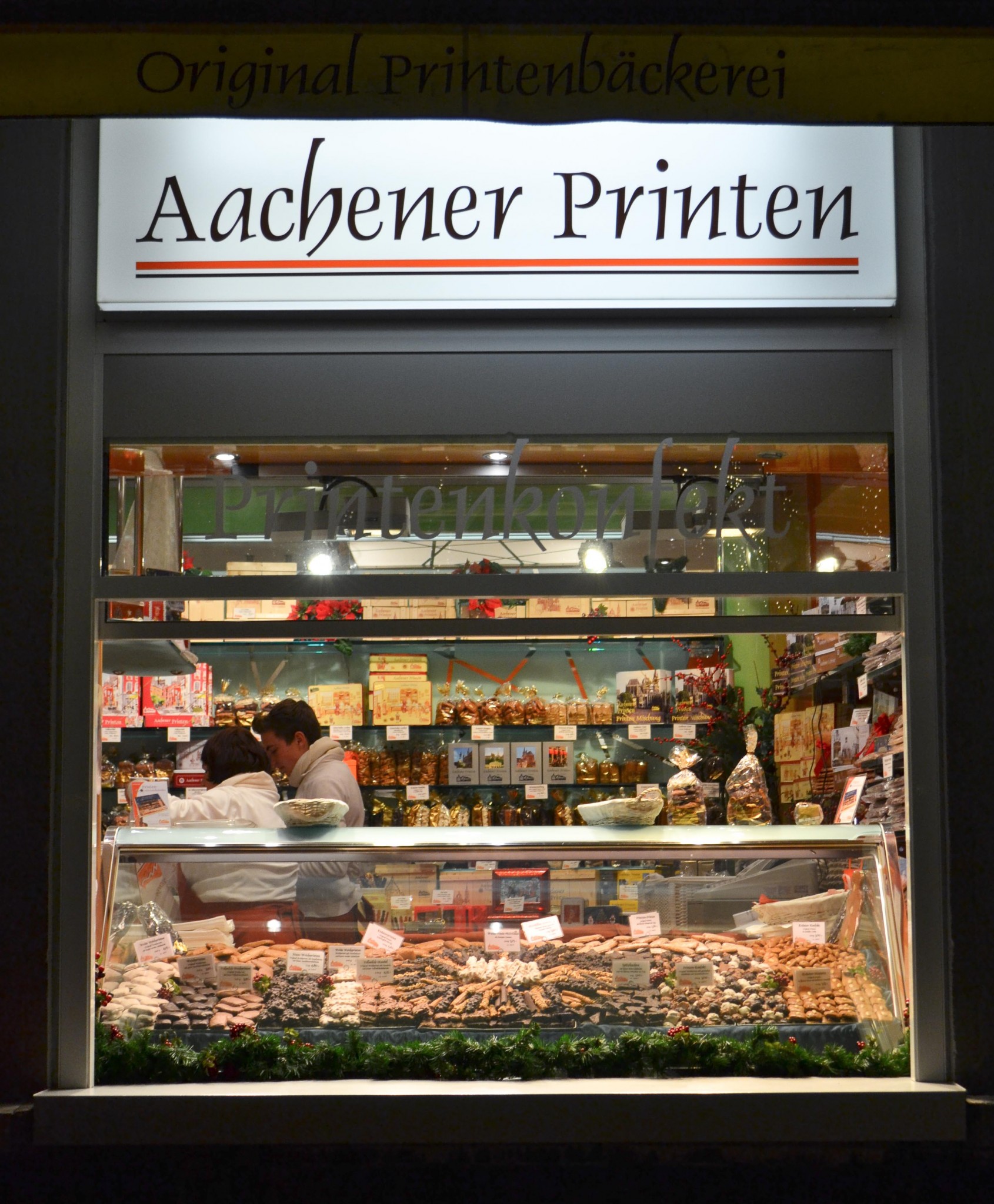 I am usually the first person to experiment with new recipes when I get back from travels and if you do want to have a go, here's a really quick and easy version I was given by my German friend.
But to be honest, in this case, there is nothing like the real thing.  The taste of homemade is good but it needs the secret blend of the few family spices so I might have to try and seek it out on another visit soon!