These loaves are perfect for breakfast or lunch boxes.  The bananas are super healthy and adding the oats means these have an extra GI boost too.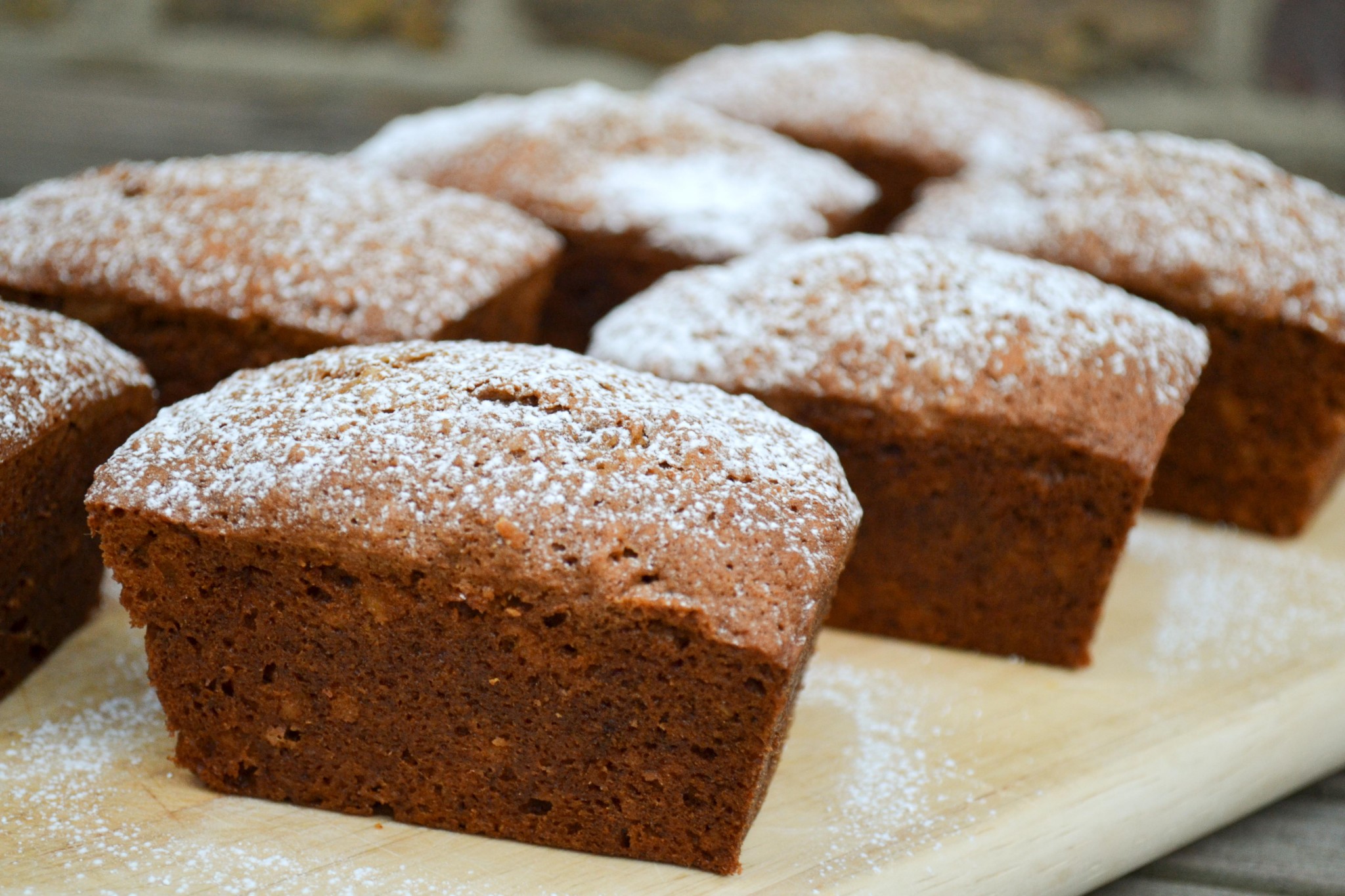 You'll need
140g soft unsalted butter
270g soft brown sugar
280g plain flour
150g rolled oats
2 eggs
3 medium sized ripe bananas (around 200g)
1 tsp baking powder
1 tsp bicarbonate of soda
 1 tsp ground cinnamon
Equipment
KitchenAid with a paddle attachment or electric mixer
8 mini loaf tins
To make them
Preheat the oven to 150C
Grease the loaf tins and set them aside on a baking tray.
Melt the butter and set it aside to cool.
Beat together the sugar and eggs until you've got a smooth pancake batter like consistency.
Mash the bananas and then mix them into the batter.
Add the flour, baking powder and bicarbonate of soda and mix til it's well combined.
Slowly pour in the melted butter and mix again til it is all combined.
Finally stir in the oats and divide the mixture between the loaf tins.
Bake for 30 minutes. A cocktail stick inserted should come out clean.
Serve these warm with a dollop of yoghurt and a drizzle of honey or cold with some warm chocolate sauce.  Or indeed for breakfast with some fresh bananas.
I've entered these into Breakfast Club over at Katie's blog Feeding Boys and a Firefighter