No botanicals in these. Just a bit of fun for Chinese New Year!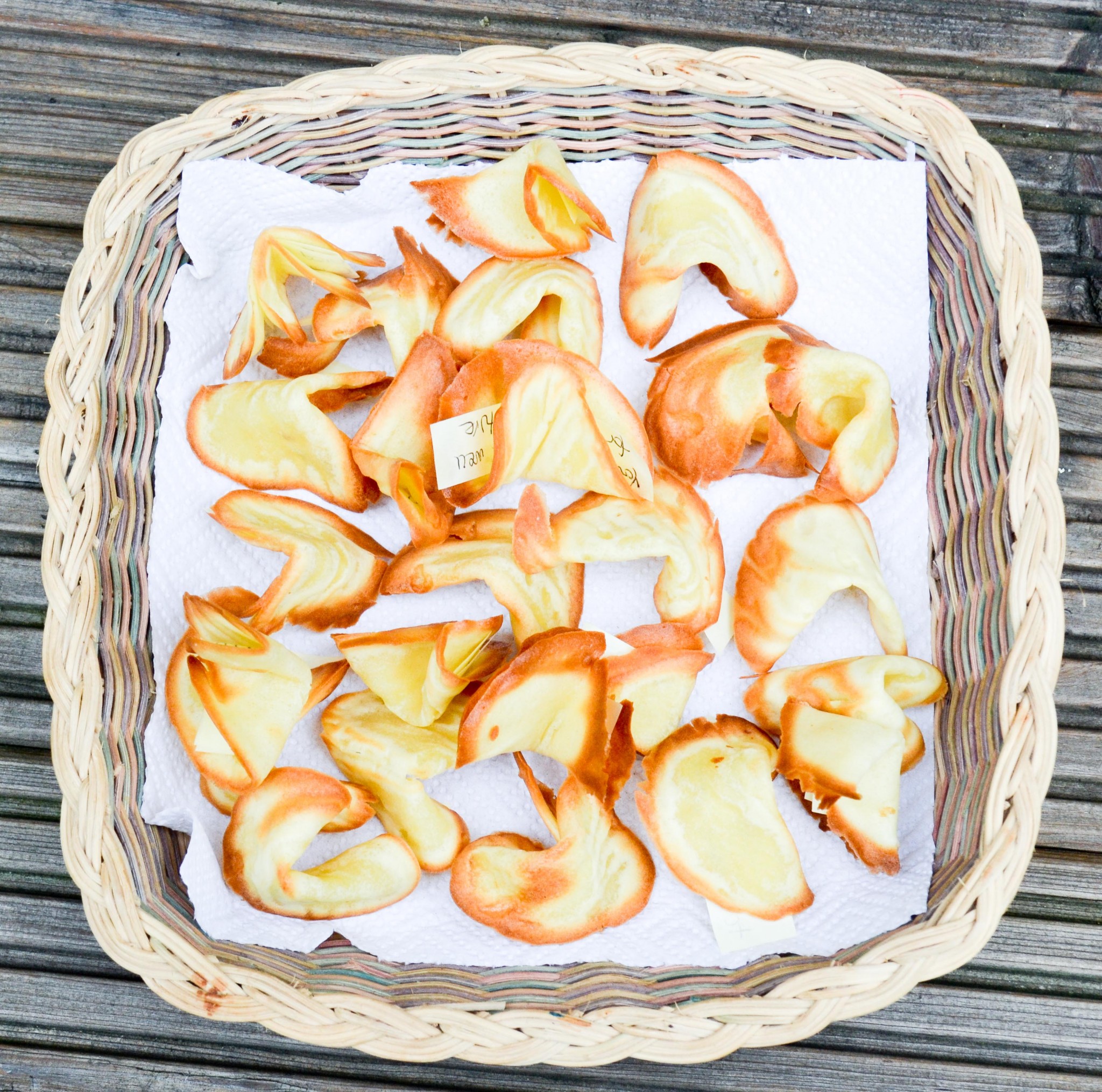 They were my first attempt and really rather fiddly!  Despite working quickly some did crisp up before I had the chance to put the notes in! So worth the effort though if you have children. My girls were obsessed with reading the messages!
You'll need
3 egg whites
60g icing sugar
45g unsalted butter
60g plain flour
To make them
Write out your fortunes or messages on little strips of paper. I used a square post it note cut into three.
Preheat the oven to 180C and lightly grease a baking trays.
Draw three 8cm on a sheet of greaseproof paper and then turn it over and put it on top of the greased baking tray with the pencil marks facing down.
 Whisk the egg whites until just frothy and then beat in the icing sugar and butter until you have a smooth batter.
Add the flour and beat again til smooth.
Leave this to stand for 15 minutes.
Using a palette knife, spread a level teaspoon of the mixture over each circle.
Bake for 5 minutes – the circles should be slightly brown around the edges but soft in the middle.
Working super quickly, put the message in the middle and then fold the warm cookie in half and then half again.  You might want to do the second fold over  the rim of a glass to get that perfect fortune cookie shape.
Leave the cookie to cool on a wire rack.
Repeat the above for the rest of the mixture.