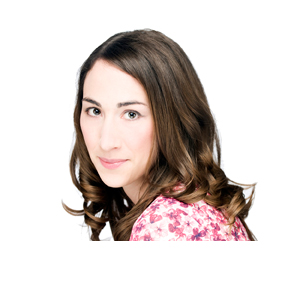 Matcha Chocolat was founded 2010 by former biologist, Katie Christoffers. Following six years of biology research Katie turned her attention to chocolate making. She started with pairing fine teas from Japan, China and India with chocolate but her range now encompasses other wonderful botanicals including spices, herbs, fruits and flowers.
I spent a day with her at Matcha Chocolat HQ and learned much about the art of fresh, made to order chocolate making.  I also learned the biologist is still there as you'll note the "science bits" below.
I arrived to a beautifully laid table of chocolates from her Valentine's Day collection.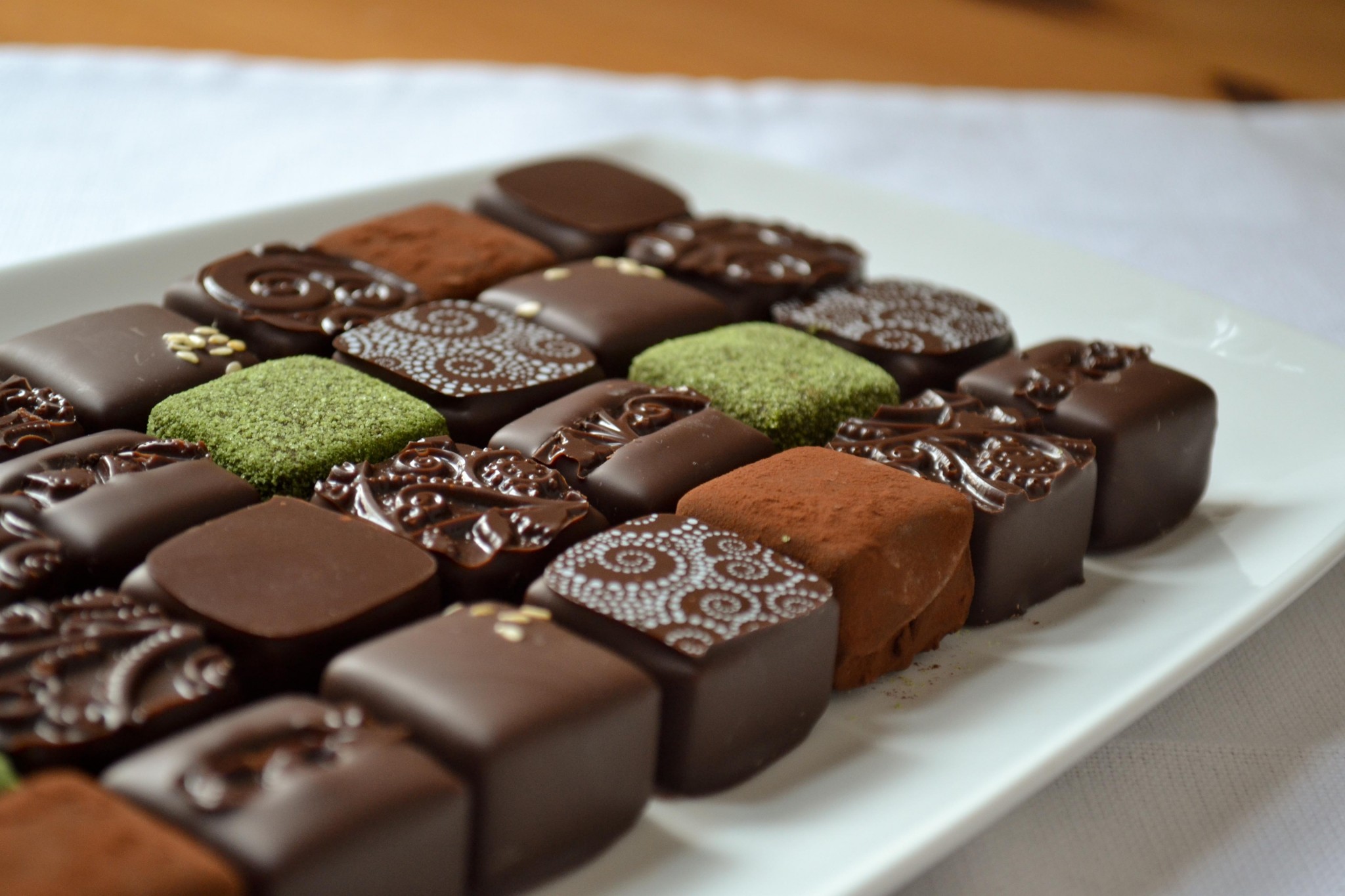 We tasted her signature flavours as she told me all about her background, business aspirations and chocolate.
First we talked about the couverture.  This is the base chocolate that's used for the outside shell and for the ganache filling.  Katie has a variety that she uses from Madagascar, Sao Tome and Bolivia because she believes passionately that the flavours of these must complement the flavours of the fillings themselves.  The cacao percentage obviously impacts the flavour and the way chocolate can be handled.  I knew this from baking.  What I had not really connected before though was that each couverture has different, subsidiary flavours coming through dependant on the soil and region the pods are grown in.  For example she pairs one with a herby flavour with her Jasmine Pearl Tea.
Most of her fillings use dark chocolate but there are some white chocolate ganache bases such as the Matcha and Pistachio.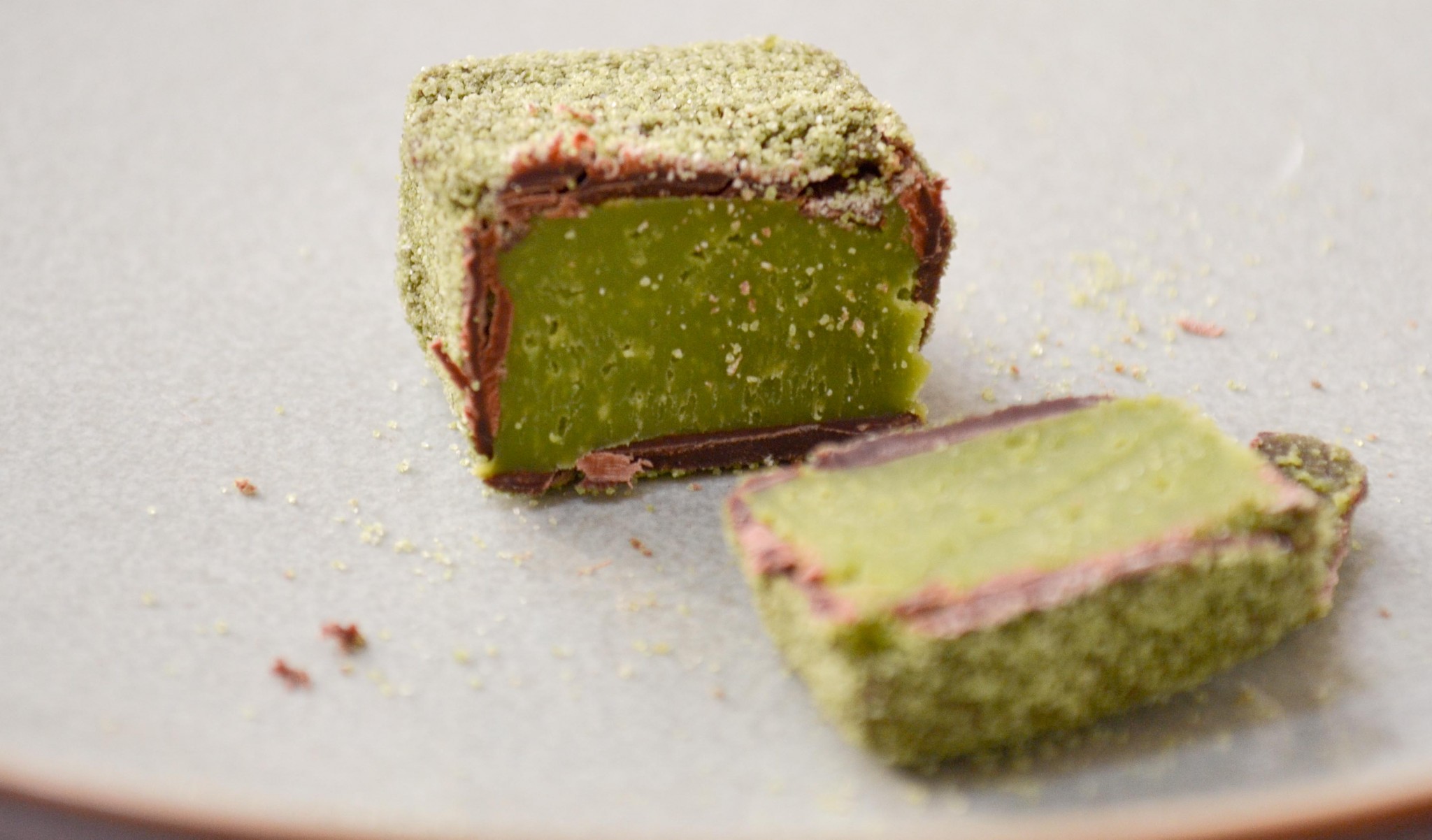 At first I couldn't taste the pistachio but with the second bite it really came through and blended with the matcha tea perfectly.
I tried Ginger and Lemongrass and asked how she gets the flavours out so that they come through so strongly but not overpoweringly? Katie explained that with the lemongrass she purees this raw and heats it with the cream.  She explained why this works scientifically and to be honest I got a bit lost. It works! That's the main thing.
We moved on to Japanese Whisky in a Chestnut Puree.  I loved the sound of this but didn't enjoy it.  The whisky was too strong for me.
The rest were all difficult to choose a favourite from.  Cardamom and Banana which I would never have paired together was incredible!  I would never have put these flavours together but they really do work.  I might have to add some next time I make Banana Bread.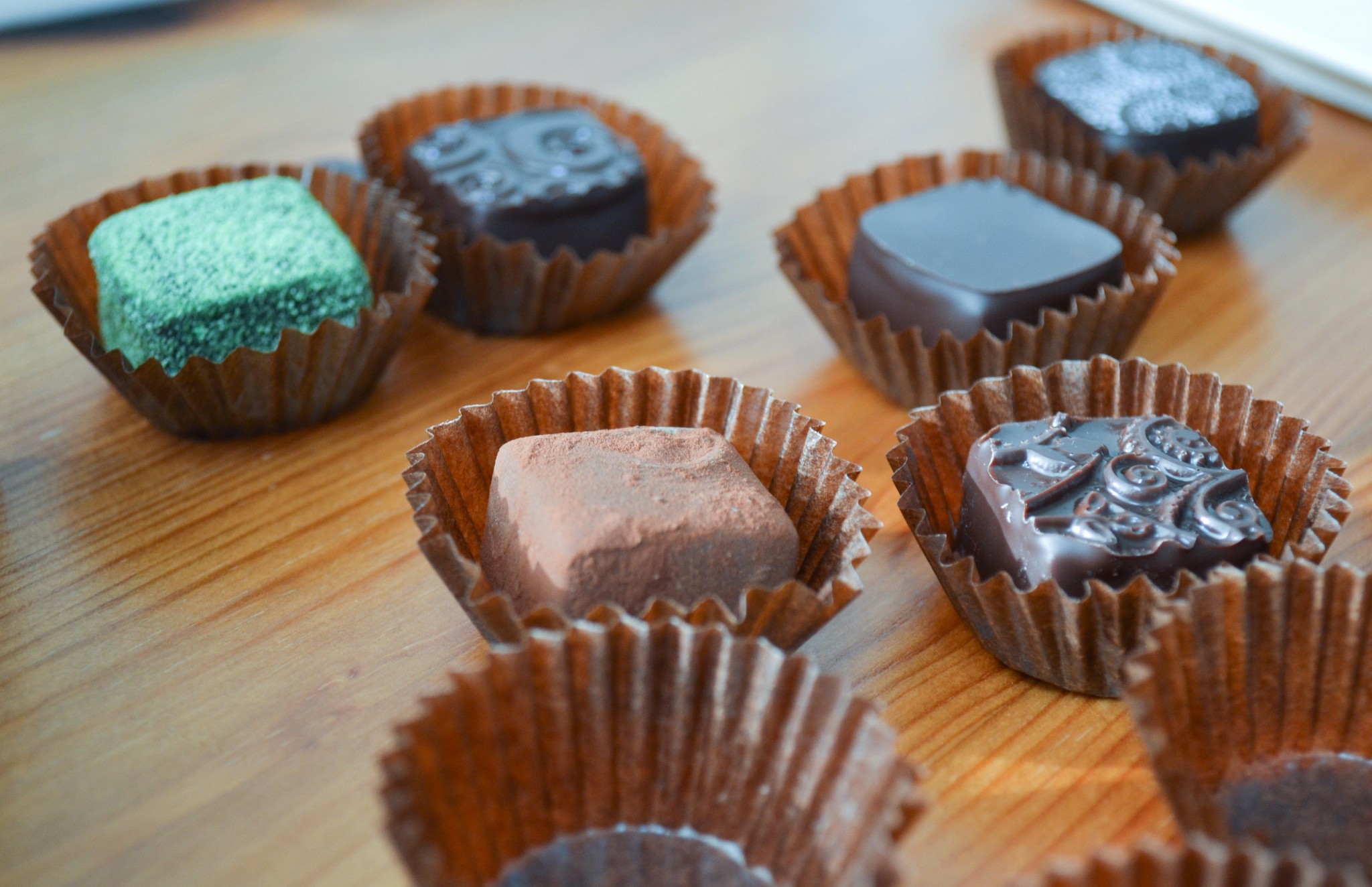 The Yuzu Truffle blends yuzu puree with dark chocolate which I found surprising as I thought this one would have been a contender for the white ganache. It tasted spectacular!
Then onto the only caramel one on her website.  Masala Chai Caramel.  I cannot explain how melt-in-your-mouth this was.  Imagine a glass of masala chai made with cream. That's how rich and deep the flavours were.   For purists there is the Dark Chocolate Truffle which is just decadence on a plate and a taste of pure Sao Tome chocolate.  And finally a Vietnamese Cinnamon which was incredibly nutty and spicy but tasted delicious in the dark chocolate enrobing.
Katie must spend many hours creating these flavours and perfecting the measures to balance the flavours because they really are unique and delicious blends.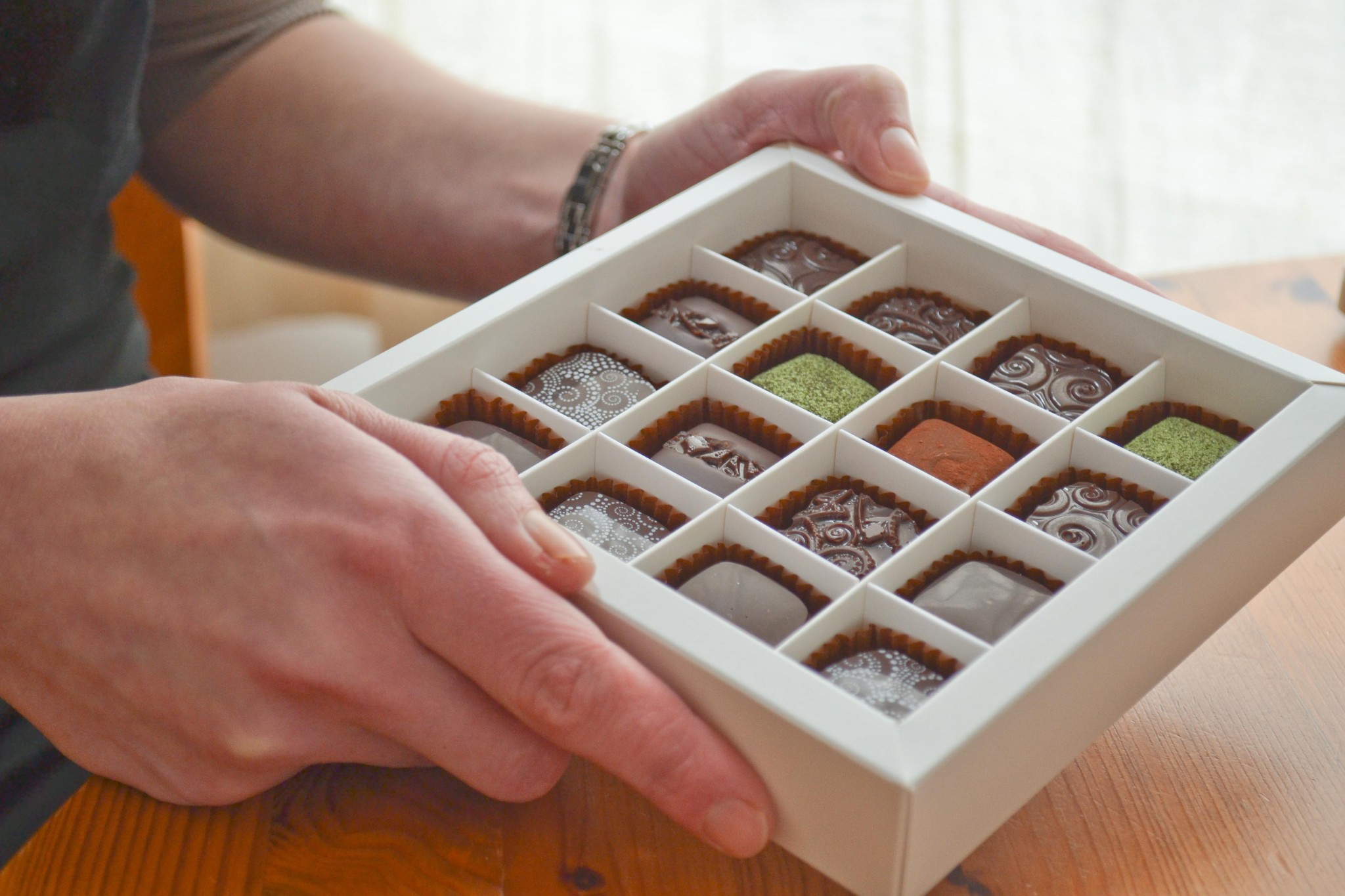 These are truly special chocolates that must be savoured.  Katie has a website where you can order online and your chocolates will be hand packed lovingly by her.  She also has a blog where she shares many recipes and her latest news.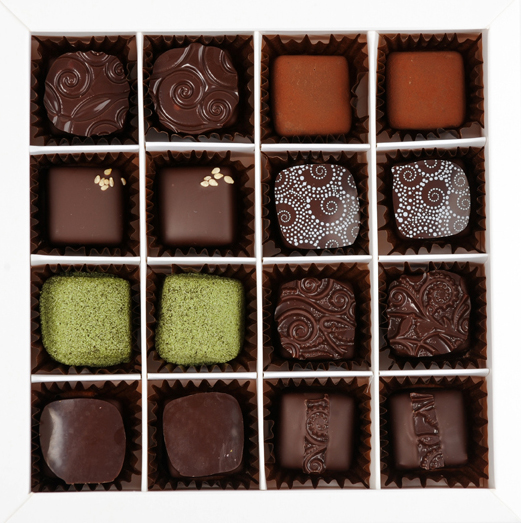 The Limited Edition Valentine's Day Collection I tasted is £16.95.