I cannot believe it's been a year already since I took part in The Great British Bake Off.  The year has absolutely flown by with some amazing experiences all over the UK.
Series 3 returns to our screens in the UK today at 8pm on BBC2.  Here's a little taster in case you haven't seen it.
[youtube http://www.youtube.com/watch?v=dh0Y9VIEKhI]
It looks like an interesting line up of contestants and I'll be watching it with fond memories of my time in the tent.  I'll be interested to see how they've changed the format too. Hopefully they have and the series will evolve rather than become formulaic like some others have.
An accompanying book
Once again there is a book to accompany the series.  This time it's themed on 'Showstoppers'.  That word still makes me shudder from my time on the show but I must say that the book is thoroughly excellent!
And an iphone app too!
If you're one of those people going off books in general, you'll be please to know that there is also an iphone app.  It has recipes from this series and the last series that I was in.  Not as many as I thought but I'm sure they'll be updating it as the show goes on over the summer.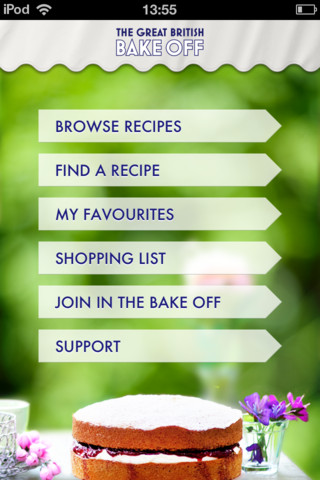 Finally, please keep an eye on Great British Chefs website.  I'll be covering the show each week with some commentary on their blog.
So are you looking forward to bake off mania hitting the country again? Who's your favourite judge?