My jasmine flowers have all but gone this week.  I miss their sweet scent wafting through the window in the evenings.  Of course the scent is no where close to the intensity of the bushes in my grandmother's gardens in India or East Africa.  There the blooms are so much bigger and used for adorning deities and brides.  A jasmine hair braid was the single thing I asked my uncle to bring me from Tanzania for my wedding day.
Besides their aesthetic properties, its leaves, stem and root are all used in Chinese medicine as this tiny little thing has health properties thought to improve digestion and metabolism and blood circulation.  Oh and they are a mild aphrodisiac though I don't know if that's the oils or the perfume.
Jasmine Pearl Tea
I first came across Jasmine Tea during a tea tasting at The East India Company.  I love the heritage and ethics of this company.  It was founded by The Royal Charter in 1600 by Queen Elizabeth I to set sail, seek out new trade routes, discover and bring back new produce whilst breaking down barriers between the lands so distant at the time. Singapore and Hong Kong were established by The Company and India was shaped and influenced by it.  At one point they had the largest merchant navy in the world and conducted and controlled 50% of world trade.
This history exudes from all their products because each one has a story to tell.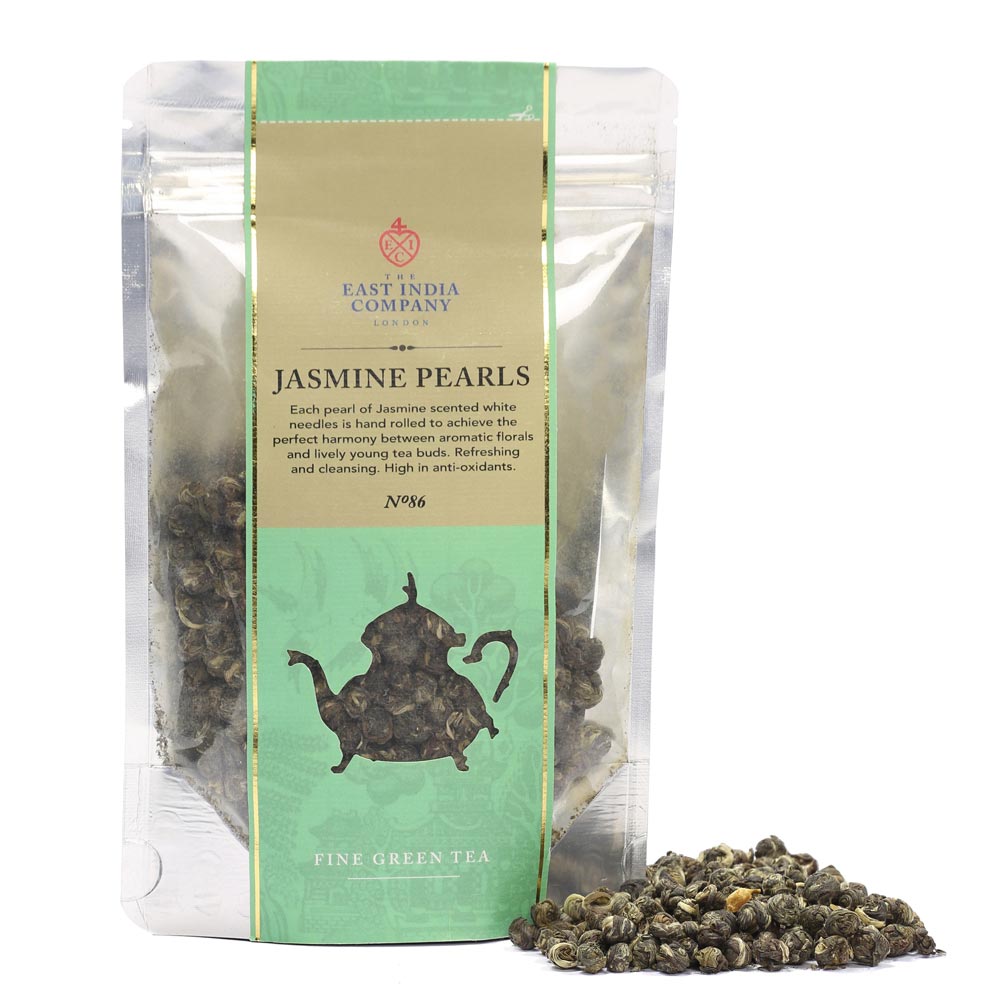 These Jasmine Pearls are made of green tea which has been overlaid with jasmine flowers and then hand rolled.  The flowers are picked early in the day when their small petals are tightly closed.  They are then kept cool until nightfall and then in the early evening when the flowers begin to open, the tea is blended with the flowers and stored overnight.  The flowers bloom at night and release their fragrance into the tea. It takes hours for the tea to absorb the fragrance and flavour so this process is repeated many times to give the tea the right balance.
The tea itself is magnificent on sultry evenings like those we've had of late. But the flavour works really well in baking too and the aroma from the oven is a real bonus – especially now my jasmine bush has gone.
Jasmine Cordial 
 If tea is not your thing, try this cordial. It's light and flowery.  There is no scent but it's a lovely reminder of the blossoms and tastes great splashed into a G&T.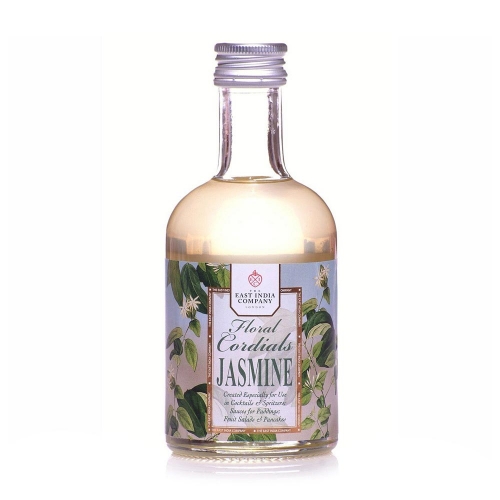 Have you tried any produce flavoured with Jasmine flowers? Do you have any cultural traditions using these pretty white flowers?