Afternoon tea is one of my favourite pastimes.  How luxurious to sit and simply drink tea.  From a pot.  In a cup and saucer no less.  However as an Indian I find it rather strange that it is a luxury.  When I was growing up tea was always fussed over. Making a brew of chai took time and the process itself was relaxing.  Even for one cup.  There were also always sweet and savoury nibbles because it brings out the flavour of the tea.
But in England, the ritual came about initially to stave off the hunger pangs during the mid afternoon.  In 1840 Anne, the Duchess of Bedford started to ask for tea with some bread and cake to keep herself going until dinner.  She would have this on her own in her bedroom. A little moment of reflection and relaxation.   Soon she extended the little personal ritual to her friends and other socialites started to follow suit and before long it was part of fashionable society.
What makes up an afternoon tea? 
It's an odd question to ask but originally tea was taken with some bread and cake. Something sweet and something savoury.  This evolved in to mini sandwiches and a variety of cakes and then in the 20th century scones were introduced.  There is now also an order that is to be observed.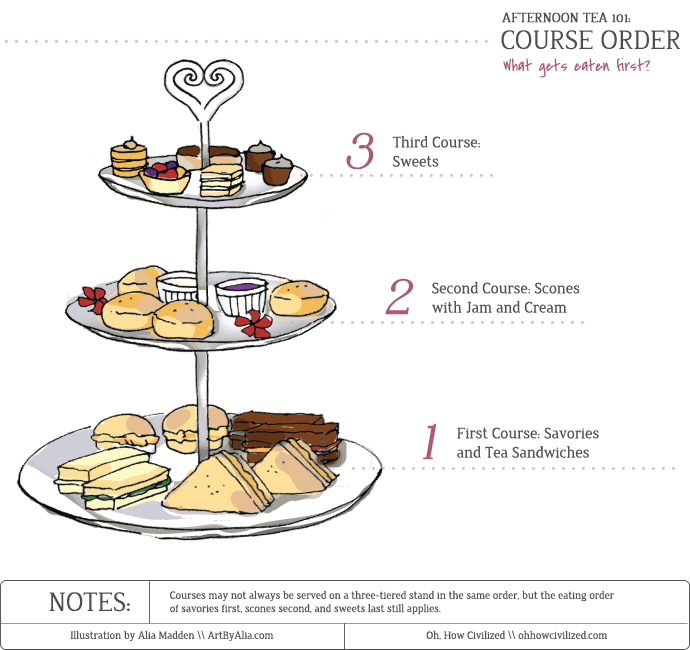 The perfect scone
Afternoon tea is eaten with your fingers, daintily, with the pinkie sticking up of course.  Even the nobility and their prim and proper ways with cutlery would break scones in half with their hands.  The scone would need to be light and airy to tear perfectly in the middle giving the absolute right proportions for layering the jam and cream.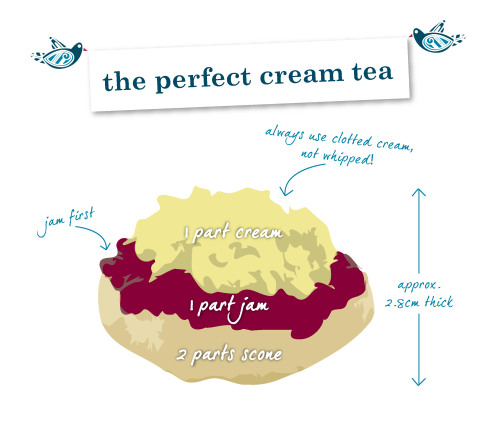 So how does one make the perfect scone?  
I once made a total of 500 scones in the space of 3 days.  It was practice for my Great British Bake Off audition.  The challenge was to make a batch of scones. Any recipe.  Any method.  I practised about 10 different ways.  Some were fluffy, some were stodgy. Some were bolt upright and some were leaning towers.  Some with self raising flour, some with plain.  I got through to the next round so the sleepless nights of baking were not all in vain.   I don't remember now which recipe I went with and in all honesty I may even have chosen a dozen of the best looking ones from different batches.
I do however remember one word of advice from my home economics teacher, Mrs Evans, which I applied to every recipe I tested.  Turn the scones upside down once then have been cut and then place them on the baking tray.  This evens out the rise resulting in a straighter bake.  It really does work.
Here are some more tips from friends on Twitter.
I really do think it's trial and error and personal preference.  We prefer the straight towers with a clean edge and a soft, fluffy middle.  For recipes and inspiration take a look at my Pinterest board dedicated to scones.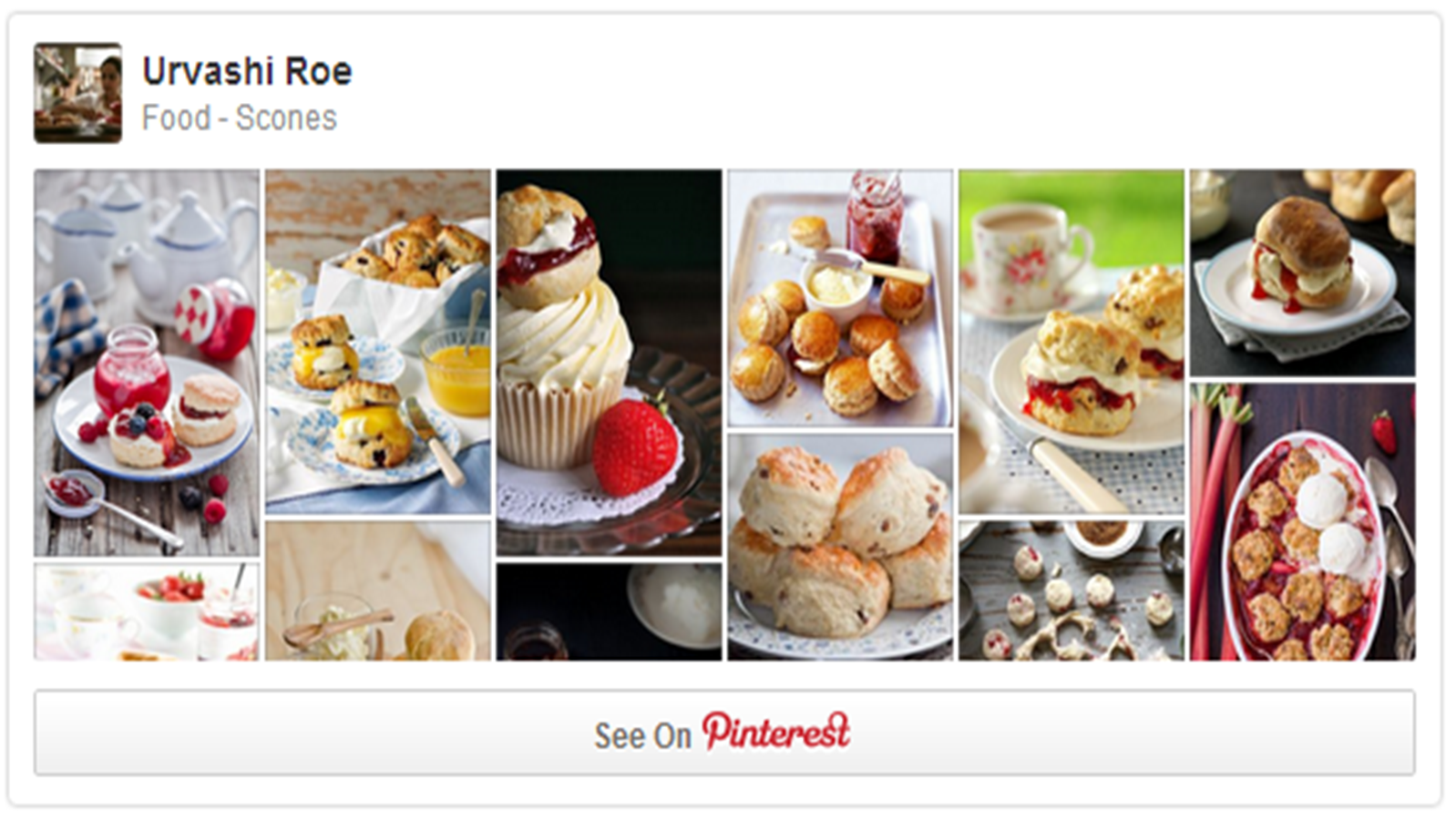 Afternoon Tea Week starts today
All this talk of scones is is surely making you crave a little afternoon tea or perhaps go in search of the perfect scone? Well you will then be pleased to know that Afternoon Tea Week launched today in the UK.  There are literally hundreds of establishments offering special menus and prices for tourists and locals alike.
Follow them @AfternoonTeaUK for the latest deals or join the conversation using #afternoonteaweek 
 Where is your favourite spot for Afternoon Tea? Do you have any scone making tips to share?