It's the end of a weekend of midsummer celebrations in Sweden.  I think they have the right idea. Decorating the village, house and of course dining table with lots of fresh flowers and grazing on festive food with friends and family is my idea of wonderfulness.
And the food must of incorporate herring. It's an essential ingredient in Swedish Midsummer feasting. What I like most is that it's one fish out of the tin that I find palatable and it works perfectly with chives which I have loads of in the garden this year. They seem to like the particular spot I chose for planting last year as I've barely done anything to encourage them. Including no weeding.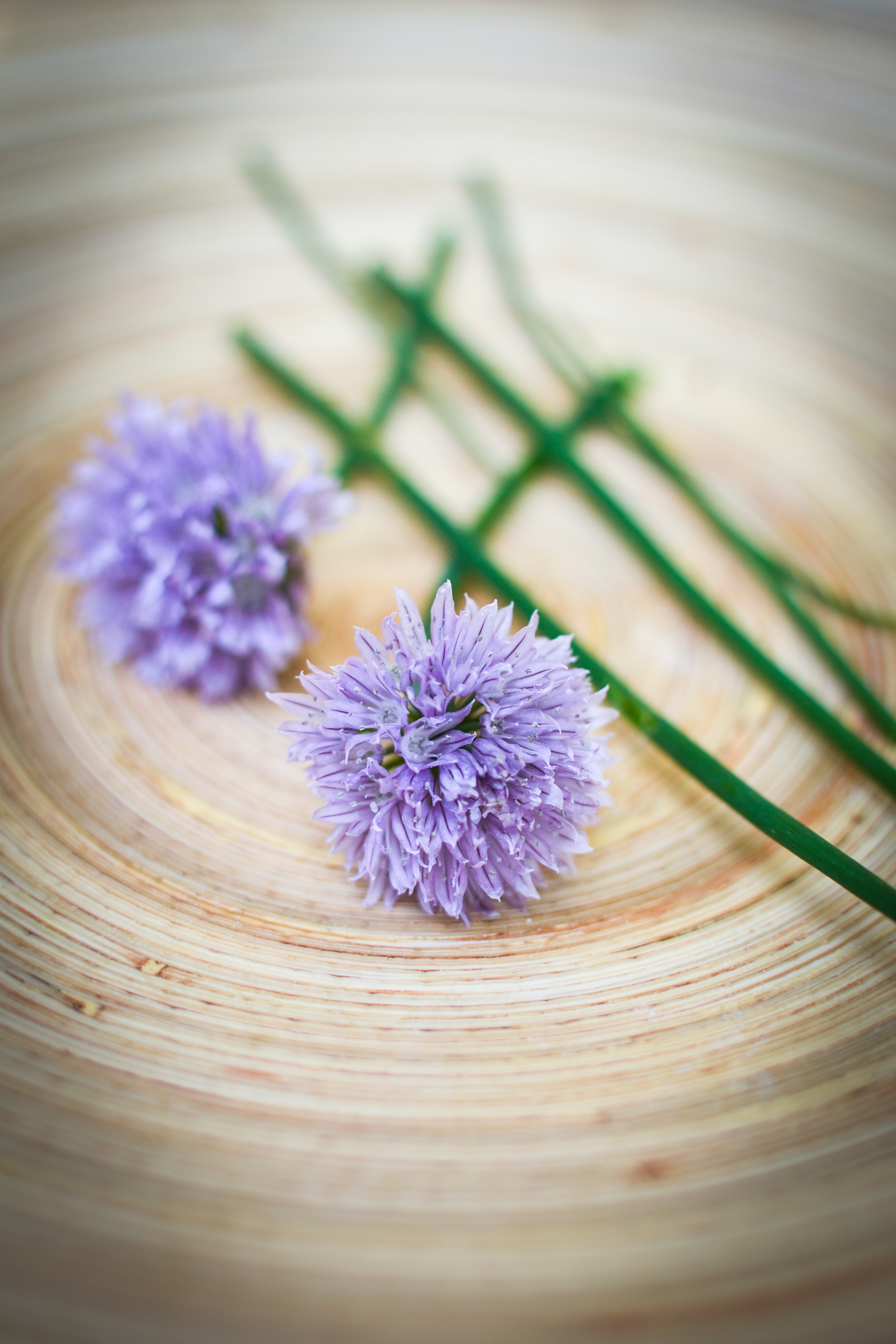 So here are a couple of Swedish Midsummer classics using both herrings and chives.
The first recipe is barely a recipe. Just roughly chop some tinned herring, toss it in creme fraiche, add a squeeze of lemon and some finely chopped chives.
This next recipe is by Filip Fasten, an up and coming Swedish chef. Take a look at his instagram feed and you'll see beautifully simple recipes using lots of fresh, herbs, vegetables and Scandi ingredients.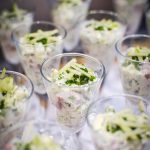 Print Recipe
Herring Crispbread
Notes
4 sachets dried yeast
500ml water
600g spelt flour
200g coarse flour
20g salt
5 fillets of herring, roughly chopped
100ml sour cream
2 red onions,finely sliced
100g chives, finely chopped
black pepper to taste
Västerbottensost cheese for sprinkling
Preheat the oven to 250-300°c. Mix the water and the yeast together in a small jug. Put the flours and salt into a bowl and mix together.  Add the water and yeast mixture, combine into a dough and then knead for 10 minutes. Leave the dough to ferment for an hour. Lay out some greaseproof paper on your work surface and put the dough on top.  Lay over a layer of cling film to stop the rolling pin sticking to the dough and then roll out to a 3mm thickness. Put the cling film aside, prick the dough with a fork all over and then transfer it to a baking sheet. Bake for 5–8 minutes and then leave to cool. When you're ready to serve, put the crispbread onto a platter. Spread over the sour cream and then evenly place herring, red onion and chive. Sprinkle over some edible flowers and chives, black pepper and finish off by grating over some hard Swedish cheese like Västerbottensost. It's like a very hard cheddar.
Are you a fan of herring or chives for that matter? Here are some more recipes with a spotlight on chives.