Every other year we have a driving holiday. It's a little compromise I have with my husband who cannot bear to fly. This summer it was a whirlwind drive from Calais, via Eurotunnel, to Strasbourg to Lucerne to Verona to Venice to Milan to Engelberg to Calais and then home. In just over a week! The upside of these driving holidays is discovering little towns you'd never come across. These pit stops are generally unplanned toilet or refreshment breaks. A chance to stretch our legs and have a bite to eat. I don't think we've ever had one as lovely as our stop in Colmar.
Colmar is in France just shy of the German and Swiss borders. We'd been driving for about 4 hours, the girls were hungry and the signs were pointing to the 'Venice of France'. So we came off the motorway, drove into a little cobbled car park off the main town square and had our first taste of Alsace Riesling. It's nothing like the sweet German versions I remember from my university days. It was crisp, light and just as refreshing as the Prosecco we had been enjoying in Italy.
The girls were happily slurping their Oranginas and munching Flammkuchen – Pizza and a fizzy drink. What's not to like? – so we left them to it and took a wander. This is the best thing about having tweens. They're perfectly self sufficient at wandering around towns on their own, phone in hand, ready for the perfect instagram shot.
Much of the town is still very old. Cobbled streets, medieval buildings and zig zagging canals make it feel like walking into a postcard.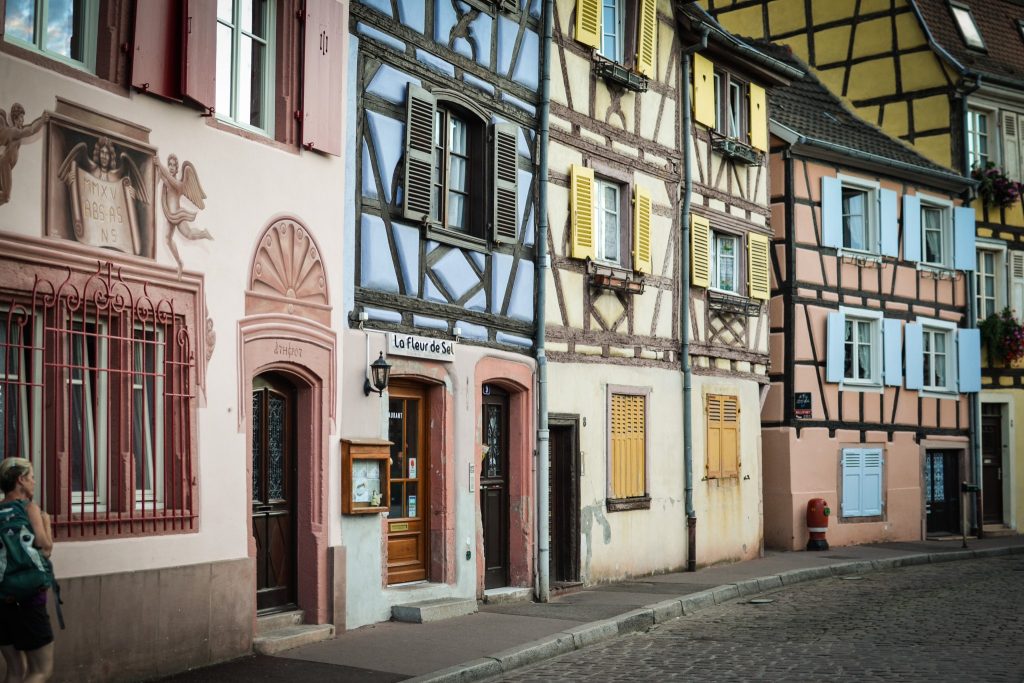 We stumbled across this quaint biscuiterie which was selling the Colmar version of a Tunnocks Tea Cake.
One thing this area is infamous for is Sauerkraut. We came across a market making it in the traditional way. Finely grated into a wooden barrel and then rubbed with huge amounts of salt before being left to ferment for a good couple of months. These cabbages were larger than I've ever seen. About the size of a football each! I'm not a huge fan of sauerkraut but I must admit that this version was really delicious. Lemony vs sour.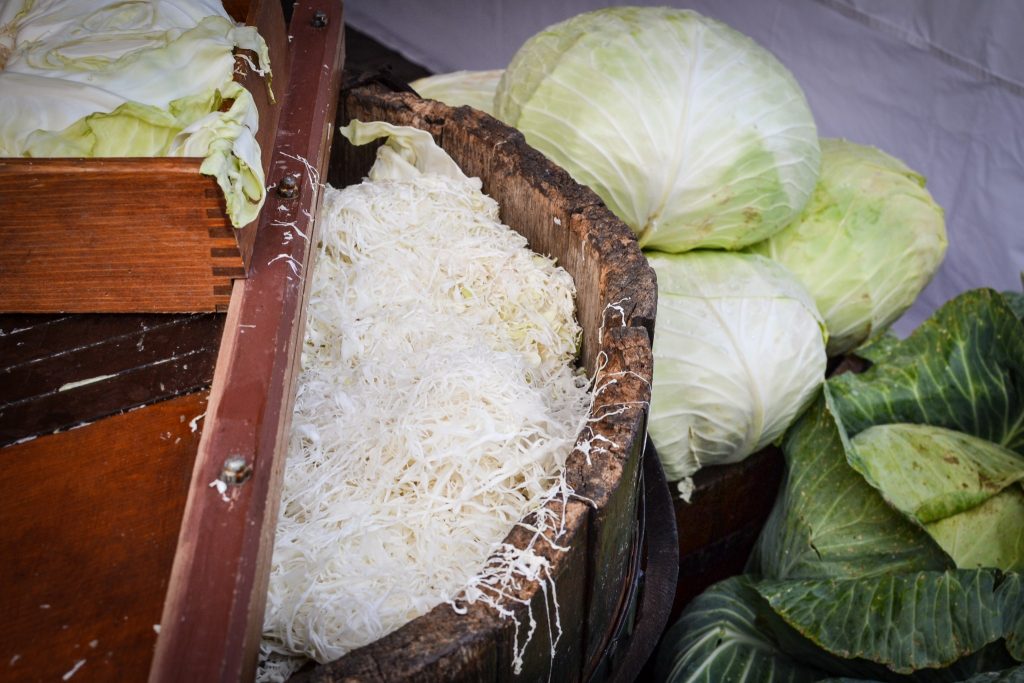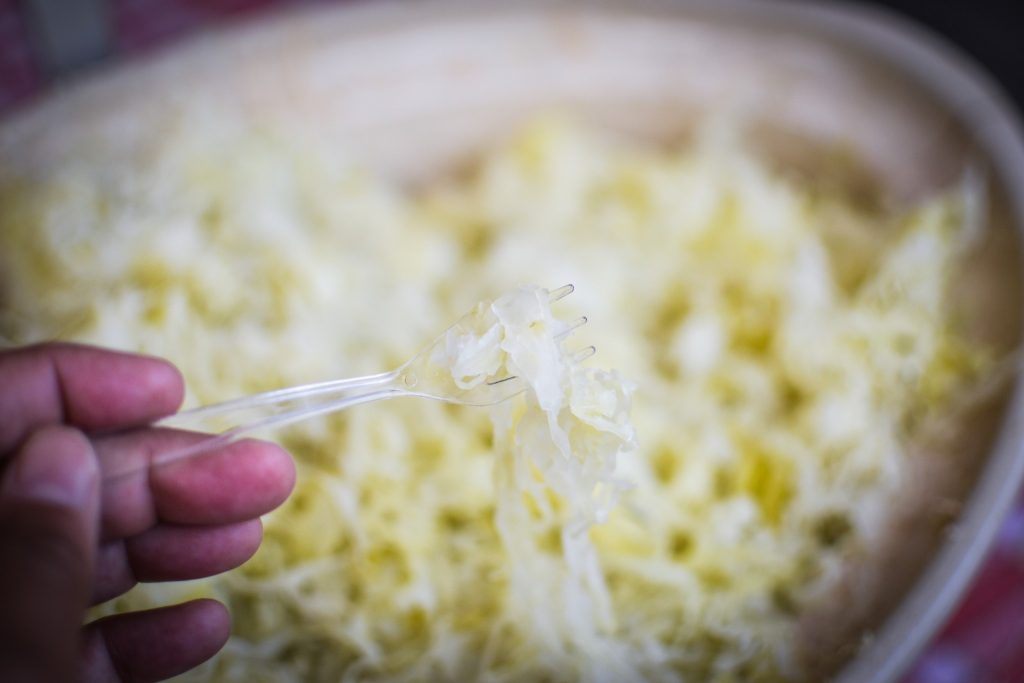 We stayed a little longer than we'd planned ambling through Colmar's pretty streets. In fact I could have stayed the night as some kind of festival was kicking off with street music and theatre. We stayed for a wonderful meal right in the heart of town, sitting outside listening to um-pa-pa music. Salads all round as nobody fancied stodgy Germanic sausages and mash. It was the height of summer and a salad Chevre Chaud with another glass of Riesling was just a perfect end to a lovely afternoon.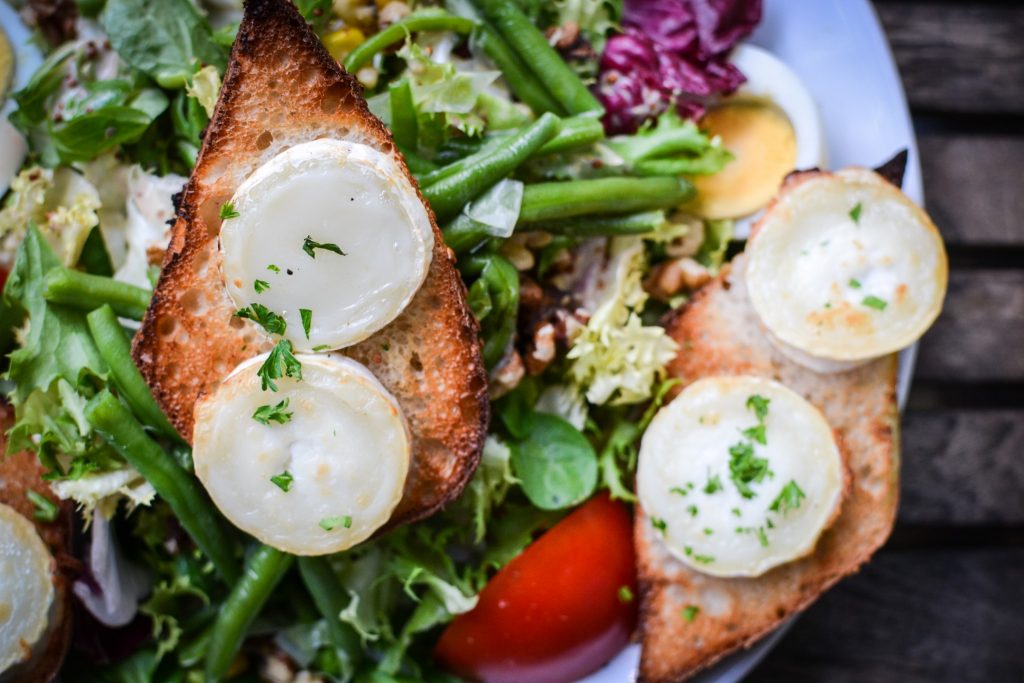 Have you been to Colmar? Tell me about your favourite pit stop?