When you Google 'city of love' you'd expect Verona to be high up there on the list. It's not. It's not even on the list. Truth be told it was never really on my list until last summer and even then, it only made my first point of call because I have always wanted to see an opera in the famous Arena di Verona. Little did I know that two days would be enough to fall hopelessly in love.
Possibly the very last performance of Aida in the Arena di Verona


I had booked our tickets months before for just 99 Euros for the four of us. We arrived with cushions at the ready and joined the queue. It had been an eleven hour drive but was a journey in itself to climb up the steps. I was happy it hadn't been raining as they were slippery enough. As we sat and enjoyed the excitement of others filling up the arena there were cried of 'vino, birrrrru, cohlaaa'. Inflated prices of course and we needed none as we'd had our fill of Spaghetti Vongole and Prosecco just before. But it was entertaining to see hear the banter of barter.
As the performance started we learned that there were to be few if any more as funding was starting to become an issue. We didn't understand the ins and outs but I do hope they manage to find a solution as it would be a real shame for future visitors to miss the wonderful experience we shared as a family that evening. We were captivated with everything. The setting, the costumes, the voices, the drama. It was mesmerising…for about 2 hours until the interval. After that the girls decided they'd had enough and as it was nearly midnight we couldn't really argue. Sitting through the next two hours would perhaps ruin what had been memorable evening.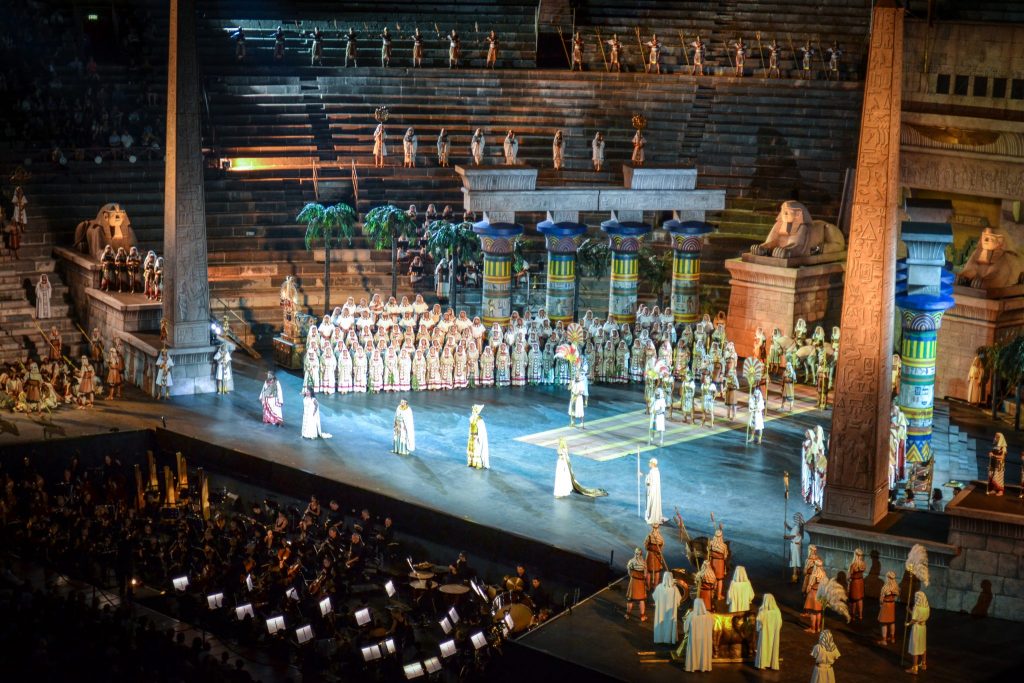 A quiet stroll with a rewarding view
The following day we walked perhaps the entire city. It was an easy amble with so many beautiful sights along the way and shady courtyards to rest in. It's cobbled in many places so regular gelato stops were required. I can honestly say that the mango gelato at the tobacco kiosk near the Ponte Pietra is quite possibly the best mango gelato I have ever tasted. It's right at the bottom of these steps which lead up to quite possibly the most rewarding view of our trip.


An Aperol Spritz Pick Me Up
Aperitivo is never far away in Italy and in Verona I had my first taste of Aperol Spritz. This drink is the first thing you see on the menu. The colour looks a bit like Tizer to me and to be honest the taste not too far off.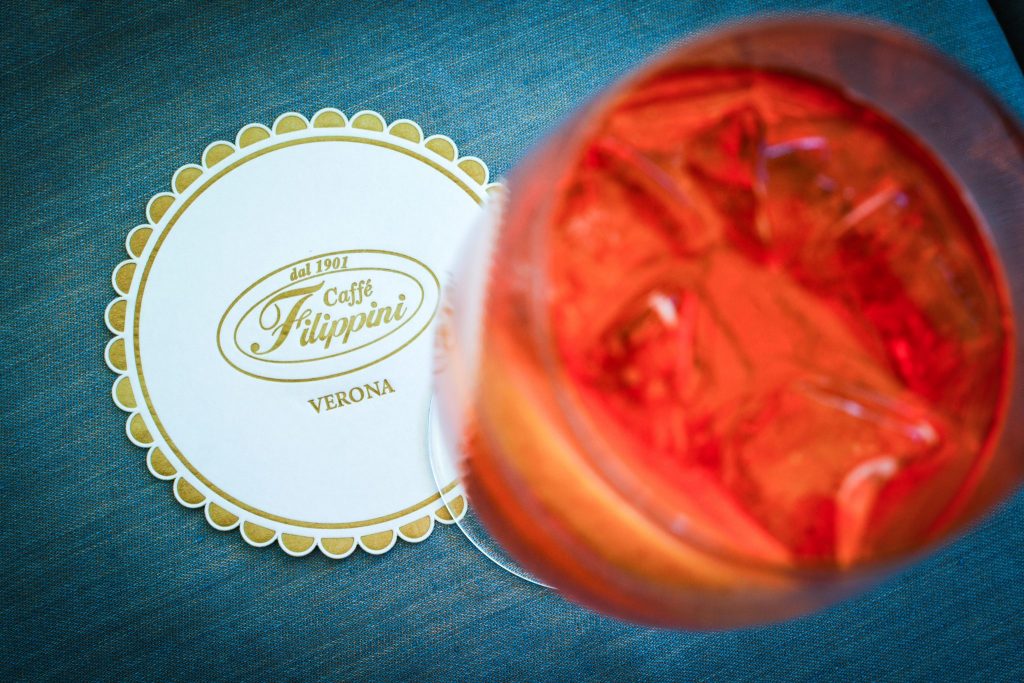 I can't say it left a lasting memory. I'll stick to Prosecco but it was enough of a pick me up to get us to Verona Cathedral.








Juliet's Balcony
Now this wasn't something else that I would have bothered to visit. Tourist attractions like this annoy me somewhat but both the girls wanted a peak so we waited patiently sipping an espresso frappe in the shop while they did their selfie and instagram thing. It is actually a beautiful little spot to sit once the hordes have moved on. The messages on the wall are all but illegible but you do get a sense of lost love. It's also quite cute how many young couples come with their locks, kiss and mooch off holding hands.



Traditional eateries vs tourist trash

There is no shortage of food in Verona. You pass traditional eateries in every street. In fact it was just in the square near the arena where we saw the tourist menus. We had a nibble at all the places that looked interesting. Eavesdropping on the local banter and making up our own interpretations of the conversations. The man and the woman in blue were so obviously breaking up and what looked like a bunch of mates having a beer was actually a business meeting to hand over the deeds to a bar. It was silly but fun.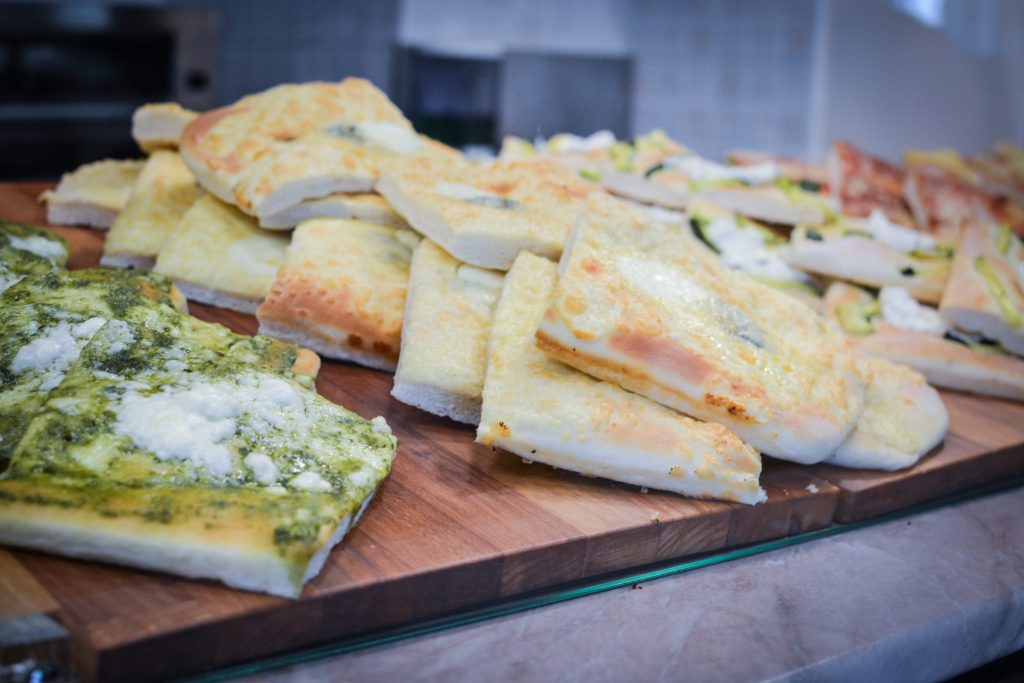 Antica Torreta
We ended our amble late, late afternoon at the Antica Torreta. We had decided to stop for a proper lunch and carry on but as the hours went by we were captured by the magic of sitting and doing nothing.  Nothing but eating and drinking, giggling and being a family. The photo sadly doesn't show the cloudy liquid that came from the Prosecco bottle. It's one of a kind in the region and the best of our holiday. I wish we had bought a crate to bring home. And the food? Well you can see how simply magnificent it was in presentation and it tasted just so.




It was a fitting end to our love story. A fitting end to a beautiful day in Verona. It's hard to imagine that a single day made such a lasting impression on all of us leaving a longing to return soon.