Whenever I go to an Indian function, there is always an egg free cake which is dry and smothered in UHT cream.  I have experimented with a few egg and dairy free recipes and settled on this one.  It's beautifully moist and wonderfully chocolatey.  The measures below make two thin 12 inch sponges, 12 large cupcakes or one thick 12 inch sponge.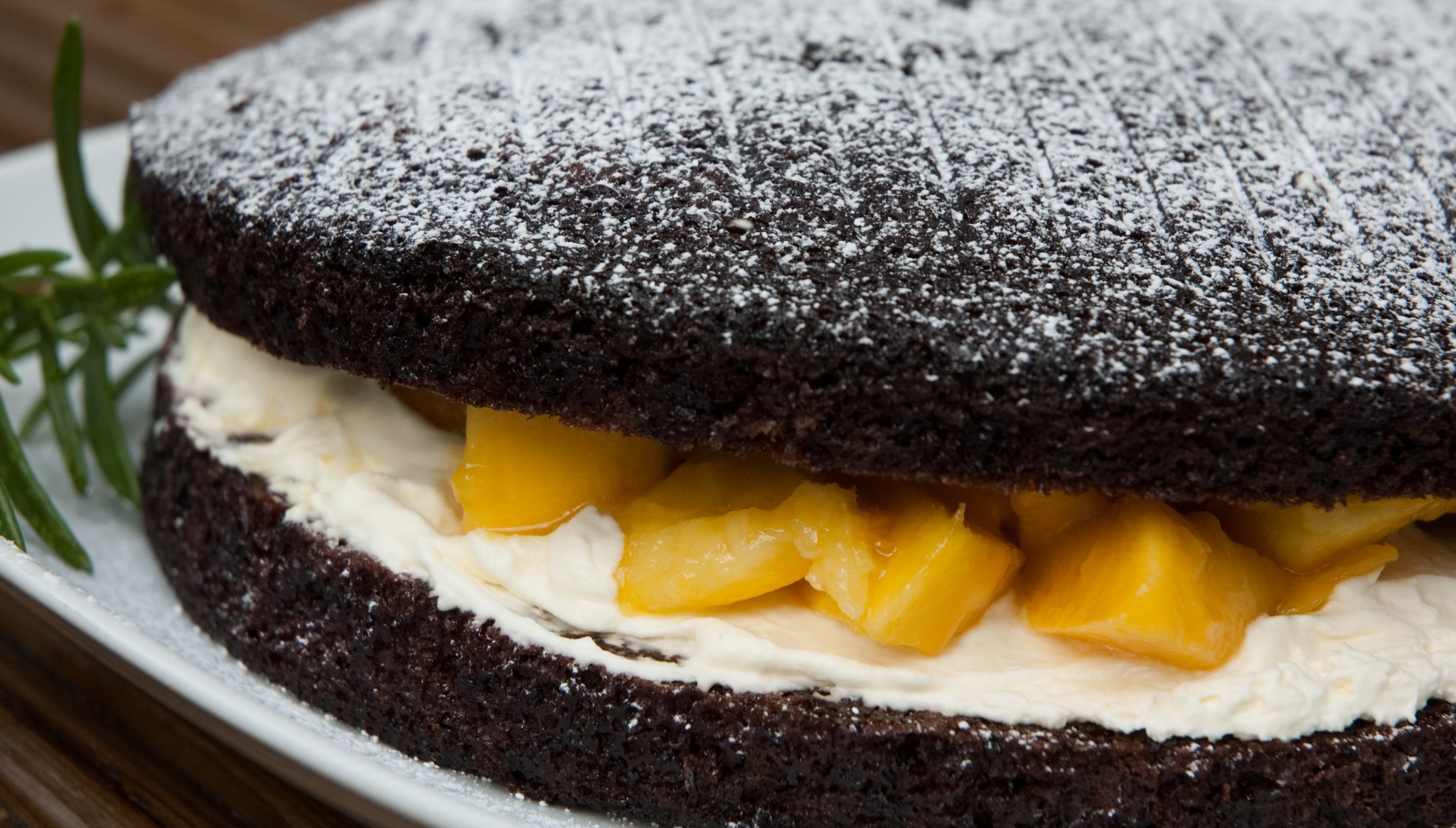 You'll need
4 tbsp vegetable oil
4 tsp white wine vinegar (I know! Go with it though it works)
150g water
2 tsp vanilla extract
150g plain flour
30g cocoa powder
250g caster sugar
2 tsp bicarbonate of soda
large pinch of salt
4 tsp cocoa powder
16 tbsp icing sugar
To make
Preheat the oven to 190C.  Wait until it's at that temperature before starting on the sponge because honestly that takes about 10 minutes max.
Line two 12 inch cake tins with baking paper and set aside or set out a 12 hole muffin tray with cases and set aside.
Sift the floour, cocoa powder and bicarbonate of soda into a dry bowl.
Stir in the caster sugar and salt and then set aside.
Mix together the water, vinegar, vanilla extract and oil in a large bowl.
Add in the dry ingredients and mix loosely.  It will be a very wet mix – almost like a batter.
Divide the mixture into the baking tins or muffin cases and then bake for about 15 to 20 minutes.
Leave the cakes to cool in their tin before turning out on to a wire rack to cool.
To make the topping, mix the cocoa powder and icing sugar with a few drops of water.  Just enough to stir into a thick paste.
Line the bases of the cakes with the icing and then sandwich together with some very moist fruit like mangoes or strawberries.
Spread a little more icing on the top of the cake and then dust with icing sugar.
If you go with a single thick sponge, load it up with lots of lovely Indian or Pakistani mangoes – I bought two boxes last week – Yummy!