This recipe is taken from The Gentle Art of Cookery.  It does have raisins, currants and maraschino which I left out because I'm not a fan of them at all. This stores really well in the freezer.  I only made half of the recipe in the book so the measures below will give you 4 ramekin sized portions.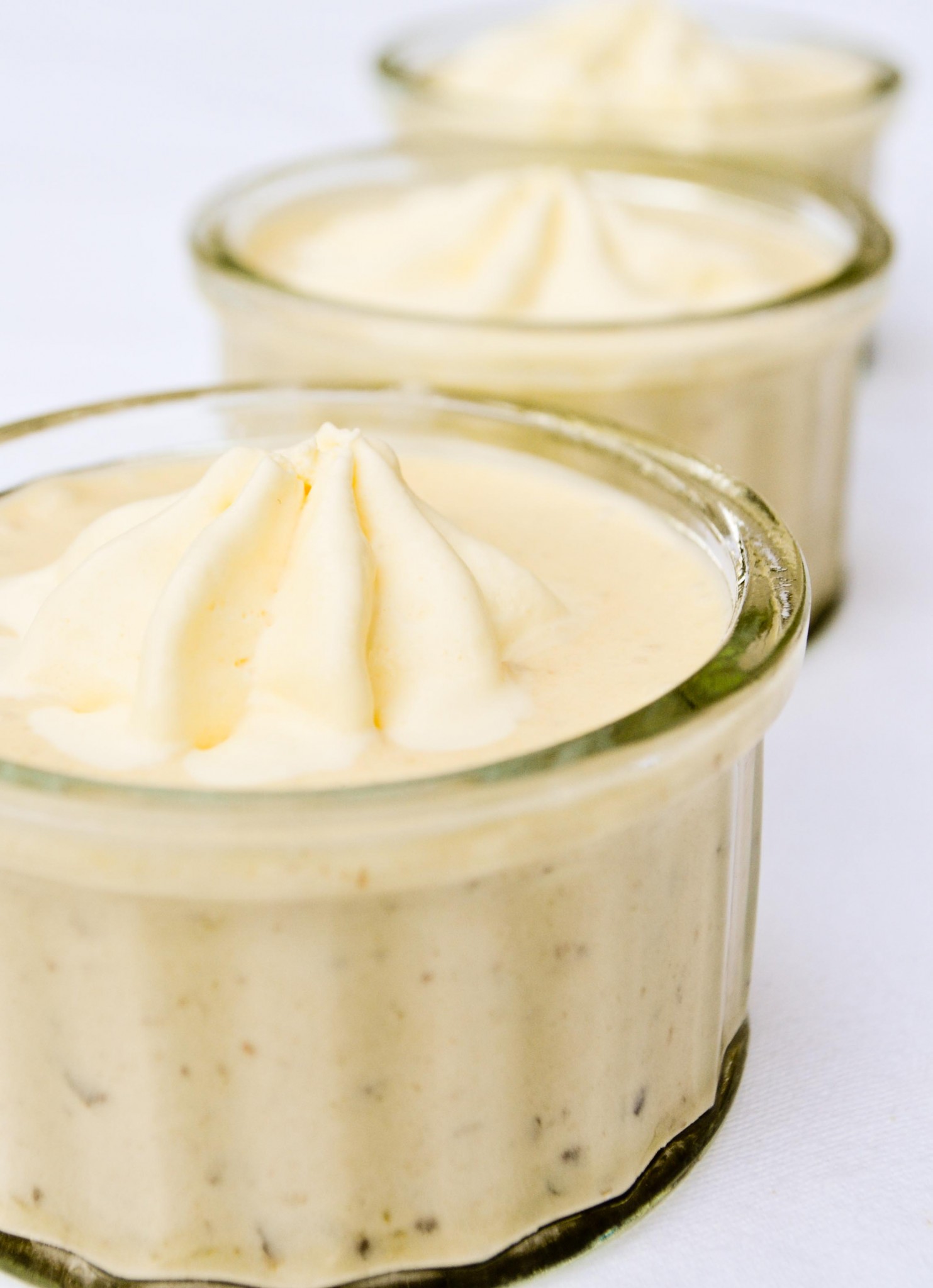 You'll need
10 chestnuts (or thereabouts) – I used a Merchant Gourmand packet because there weren't any fresh available.
3/4 pint sugar syrup – this is basically equal measures of water and sugar
Half a vanilla pod
1 egg yolk
25g caster sugar
250ml double cream
To make it
Put the chestnuts in a small pan with the sugar syrup and simmer them gently with the vanilla until they have softened.
Drain them and then pass them through a sieve.
Put the egg yolk into another pan with the sugar and 150ml of the cream.
Stir this gently over a low heat until it thickens. Do not let it boil.
Take it off the heat and add the chestnut puree. Set this to one side to cool.
When it is cool, put it in the freezer and partly freeze it.
Meanwhile, whip the remainder of the double cream and then fold this into the frozen chestnut custard.
Divide this into 4 ramekins and put them in the fridge til cold.
Serve with a dollop of cream on top.
In the book, the recipe tells you to put the chestnut puree into the freezer so I think at step 7 above you could whizz this in an ice cream maker for a frozen dessert too.