This recipe is from Mexican Food Made Simple by Thomasina Miers.  I think it's a complex version of a creme brulee really but well worth a try even if it is to lick the saucepan of tequila flavoured sugar syrup!  I've explained the recipe in my words.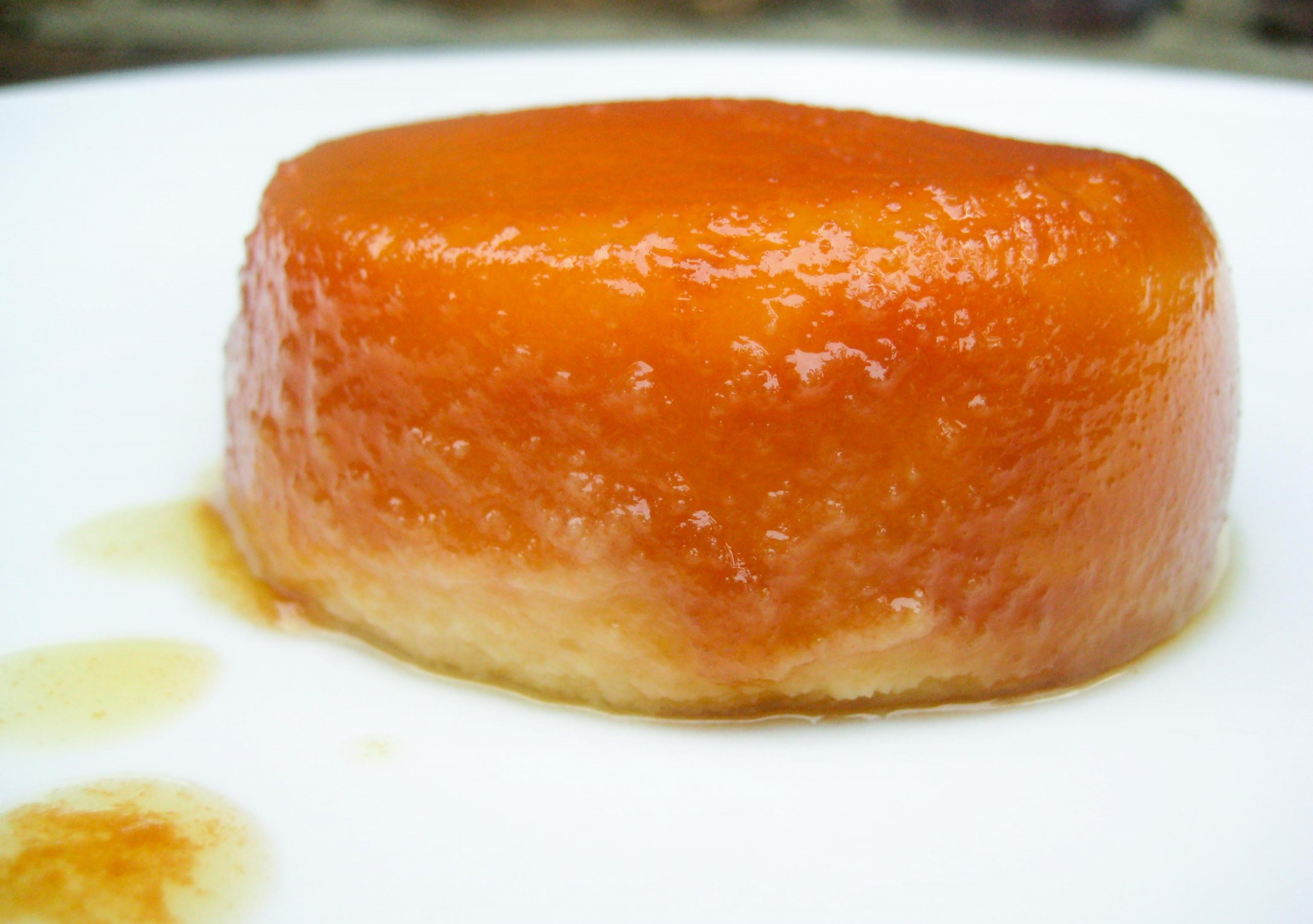 You'll need
250g caster sugar
1 tbsp golden syrup
4 tbsp reposado tequila – warmed
250ml whole milk
250ml double cream
1 vanilla pod – I didn't have one handy so used 1 tsp of vanilla extract instead
1 large egg
5 egg yolks
To make 4 puddings
Preheat the oven to 150C
Lightly grease 4 pudding moulds with a little non flavoured vegetable oil .
Put 100ml of water, 150g of the caster sugar and the golden syrup into a pan.
On a medium heat, melt the sugar and then simmer until you get a golden caramel colour.
Turn the heat down and cook off for a few more minutes until the sugar turns a deep and dark brown.
Now warm the tequila and add it slowly. It will spit at you so be careful!
Then divide the caramel between each of the pudding moulds.
Let them cool a little and then coat the whole of the base and sides with the caramel but tipping and tilting the mould around.
Put the moulds into a roasting tin and leave them to cool down.
Put the milk and cream into a medium sized pan and bring this to just under boiling point then turn it off and set aside.
Whisk the egg, egg yolks and the rest of the caster sugar today using a hand whisk until it's smooth and light in colour.
Slowly add the milk mixture a little at a time.
When it is all combined, put the pan back onto the heat and let the mixture thicken – stir all the time to prevent lumps.
When it's thick enough to coat the back of your wooden spoon, pour it carefully into each mould.
Add some hot water into the roasting tin – enough to come to almost the top of each mould and then bake these in the oven for 40 minutes – the custard should be just set.
To serve, flop them out onto a plate and have on their own or with tart fruit as she suggests.  We had some raspberries.