If you like Tart Au Citron you will love this and it's much much easier to make.  This is a fabulous 'bung-it-all-the-in-the-processor' recipe. Literally!  I have made this in a pie dish and 25cm cake tin.  Either works well.  What you'll end up with is a soft, thin pastry layer, a lemon flavoured tart filling in the centre and a crunchy coconut topping. Magical.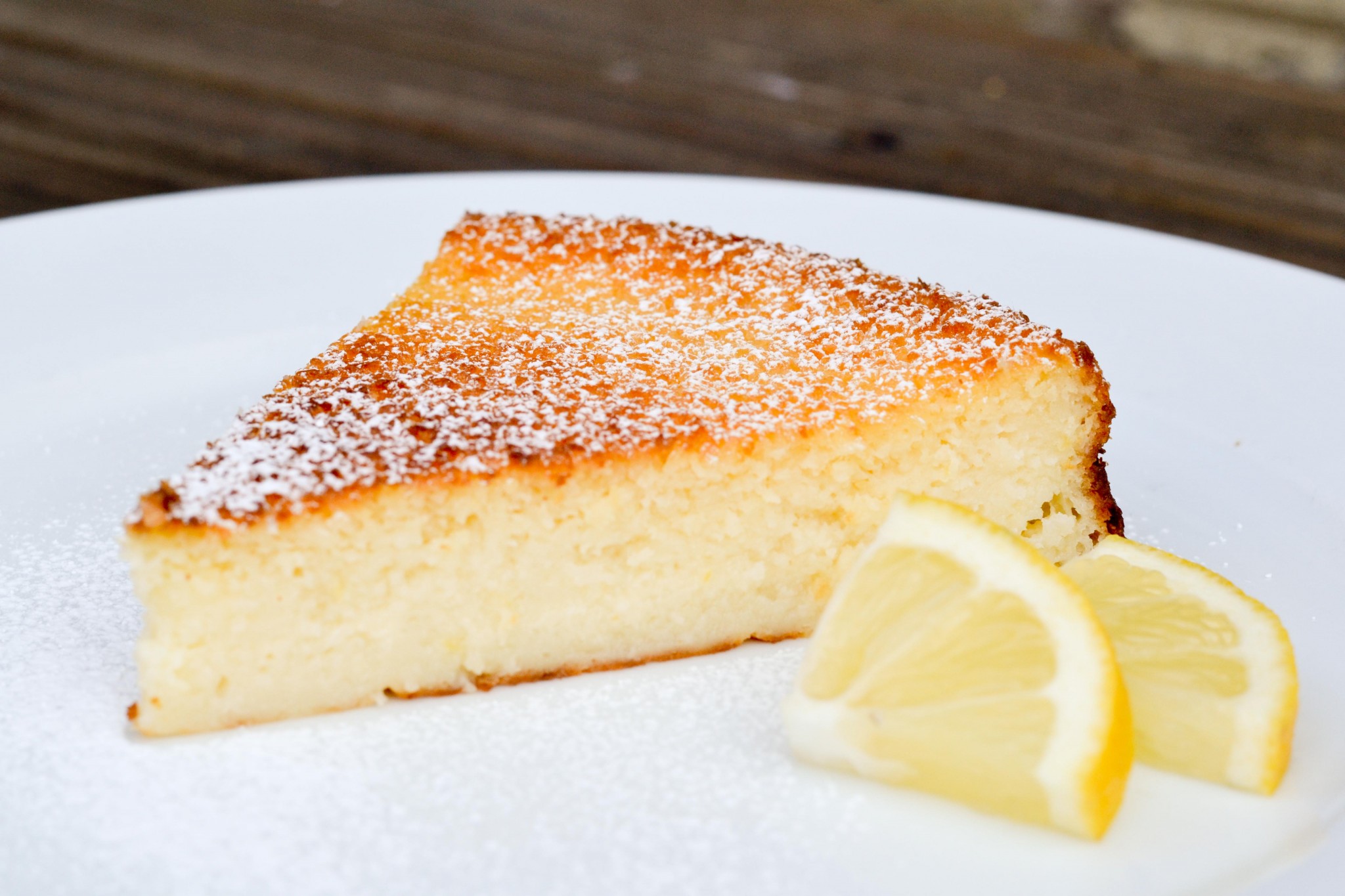 You'll need
4 eggs
60g Stork or soft unsalted butter
240g caster sugar
60g self raising flour
90g dessicated coconut
1/4 tsp salt
Juice and zest of 2 lemons
375ml whole milk
Fresh raspberries, blackberries or blueberries or soured cream to serve
Icing sugar for dusting
Equipment
A food processor
A 25cm pie dish or cake tin
To make it
Preheat the oven to 180C . Wait until the oven is ready before you start with the ingredients.
 Grease a 25cm pie dish or cake tin and set aside.
 Put all the ingredients into a food processor and blitz until blended. Do this for a good 2 minutes.
 Pour the mixture into the pie dish/cake tin and bake on the middle shelf for 1 hour.  It will be slightly coming away from the sides.
Once baked, leave it to stand for about 15 minutes and then serve with a dusting of icing sugar and some raspberries or a dollop of sour cream.
Instead of lemons, oranges work well too.