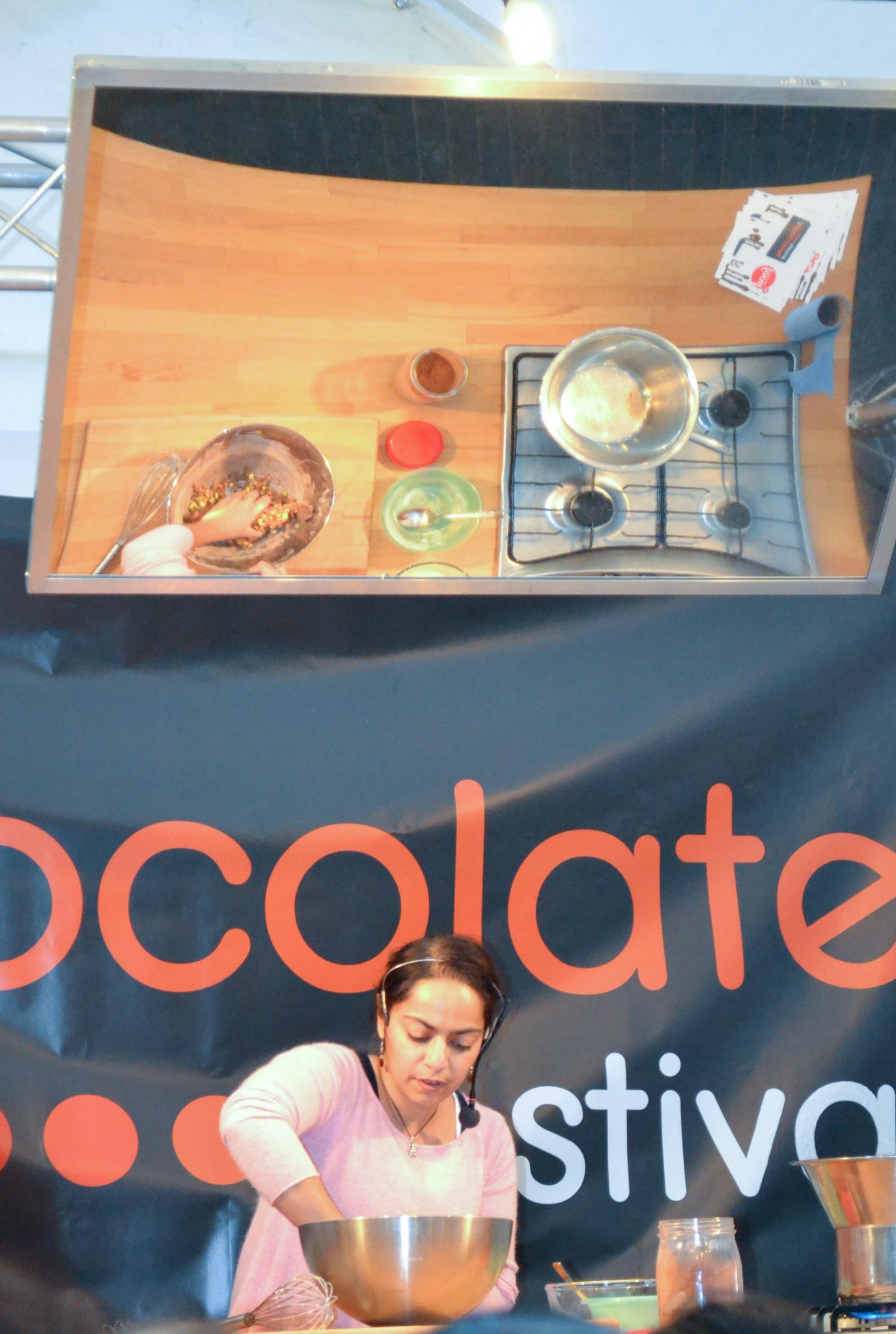 As some of your know my camera's SD card died earlier this week so I've been struggling to get access to the last few weeks pictures.
I am delighted to say that I have prevailed over technology (for now!) and can share with you my favourite images from the Chocolate Festival on the Southbank a couple of weeks ago.
This one is of me doing my demo which was rather exciting but also take a look at some of the fantastic stallholders and their tasty wares.
I demonstrated simple canapés for the festive season – Chocolate and Pistachio Biscotti, Mini White Chocolate Cups with Raspberry and Mascarpone Ganache and Caramel Chocolate Cups.  They all went down well but the biggest hit of all with the most Oooooohs was edible glitter!