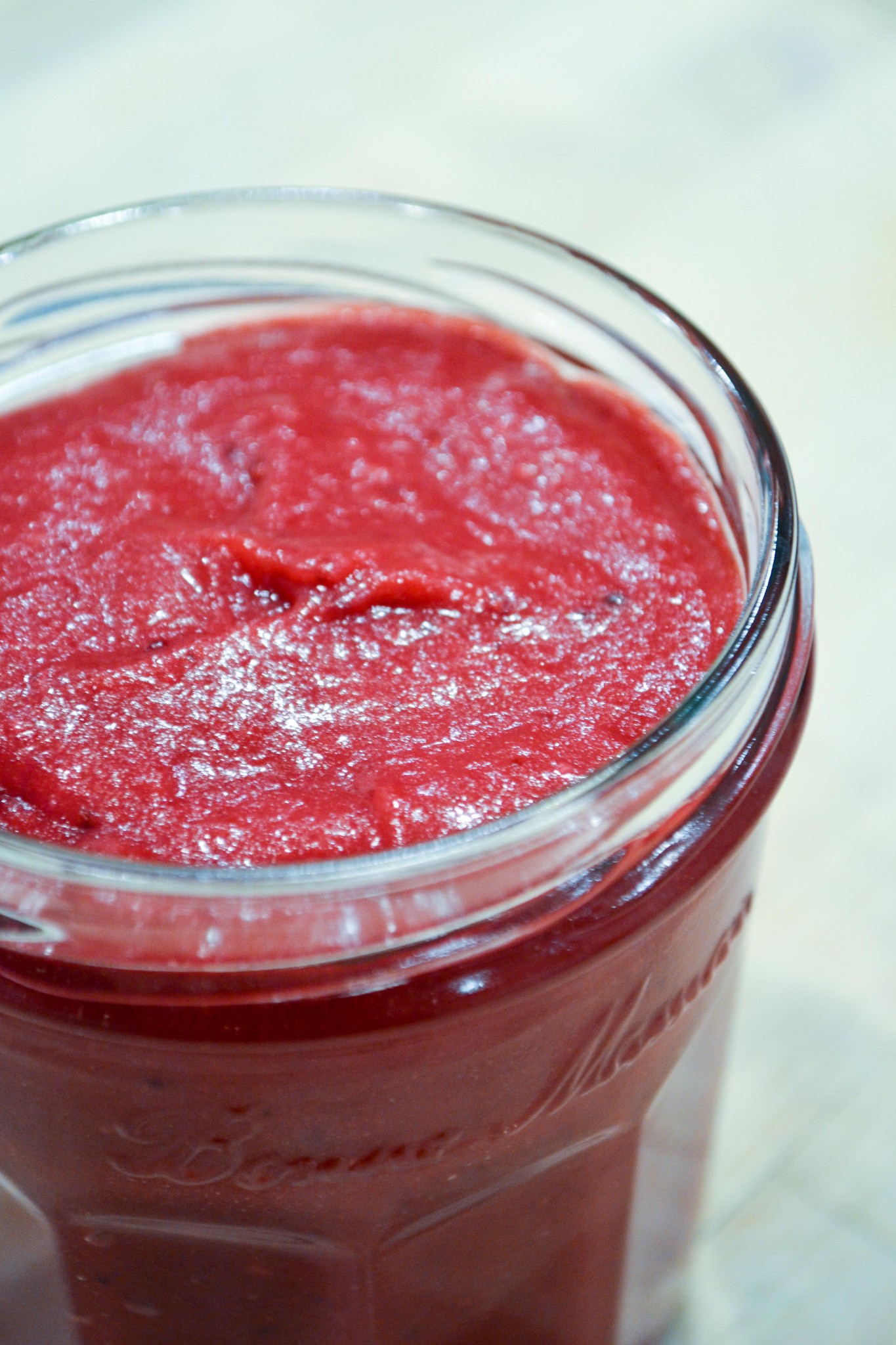 Cranberries are in season for only a short time in the UK which is such a shame because they are soooo good for you.  This tiny little fruit packs a massive punch in the antioxidant department meaning that it helps keep your heart healthy and is also good for your liver.   On top of that cranberries have loads of fibre and vitamin C so grab them now while the supermarkets have them at reduced prices!
I know that baking adds a little unhealthiness to the natural goodness of fruit and vegetables but I think the little feel good hormones (endorphins) released when those wonderful smells fill the kitchen while you're baking counteract that!
In the case of Cranberry Compote all the goodness should be retained.  I made a super quick version to go into some Bakewell Tarts.  I also made a little more and froze it in batches to use for the rest of the year. Tastes great in Bircher Muesli or just with yoghurt. How's that for healthy?!
Cranberries are of course associated with Christmas and Christmas is associated with decadence and so why not bottle up a little Cranberry Curd.  Use it for little Cranberry Meringue Pies, to fill Macaroons, to swirl into Vanilla ice cream or perhaps just on a lovely slice of Sourdough.
Whatever you decide to use the cranberries for, I hope they'll bring back wonderful memories of Christmas 2011 xx