I really dislike sweeteners.  I dislike the rubbish E things they contain. I dislike the aftertaste. I dislike the consistency.   I've therefore always stuck to sugar because at least I know what that contains and can moderate my usage accordingly.  That being said, I think I've found a sweetener that challenges each of those dislikes and is completely botanical.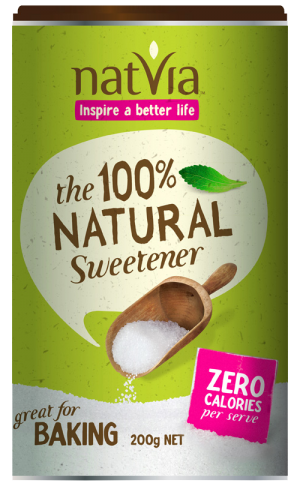 Made from the stevia plant
Natvia is made from the tips of the stevia plant which is grown on the company's farms in Australia.  Only the tips are picked as these are the sweetest and they are then blended with a naturally occurring nectar called Erythritol which is found in melons and grapes.
The plant is actually native to South America and was often refered to as 'the sweet herb of Paraguay' were it has been used as a sweetener for hundreds of years. The leaves were also used to make medicine but I couldn't find any information on the types of medicine or treatments. Botanically it is related to artichokes and sunflowers, as well as other medicinal herbs such as echinacea and yarrow.
Stevia is pretty easy to grow in most soils and you can buy the seeds on the Sutton Seeds as they are in the James Wong collection but note that this would be an ornamental plant only because it is still illegal to grow this for consumption in the UK.
Lower calories than sugar
As you would expect with a sweetener, it has less calories than sugar and I found I used less as it is sweeter than sugar.  I usually have a spoonful of sugar in my morning English Breakfast tea but I've been having just half a spoonful of Natvia. This little infographic is a pretty compelling reason to give it a go if you are a calorie counter.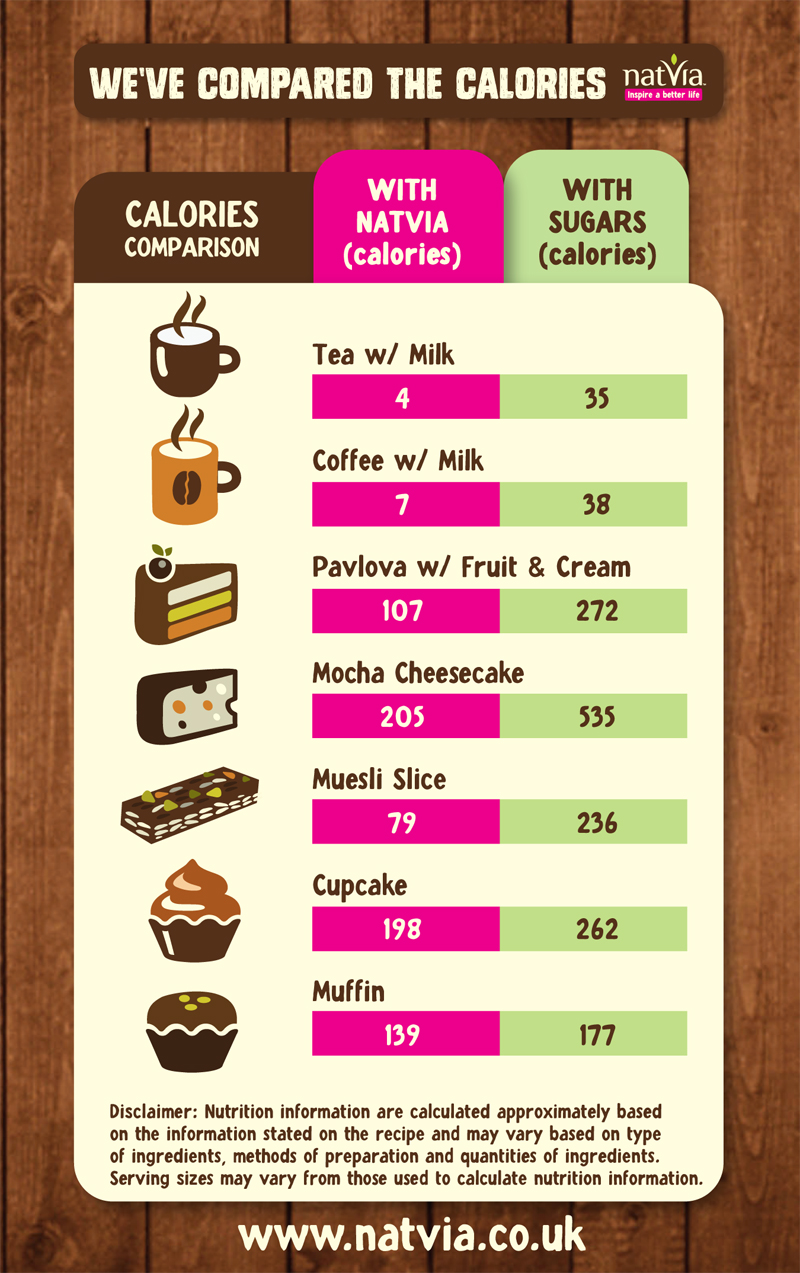 Works pretty well in baking
I've been using it in baking too and again find I use less than the recommended sugar amount.  This can get a little fiddly as you need to adjust the other dry ingredients in the recipe sometimes but I made this Orange Bundt Cake using a basic cake base on the company's website.  Was a little sweet for me so I need to have another go and perfect it for sharing.
Finally I'd say that if you are going to use this in baking, it could get a little expensive as the 200g cannister costs around £5.27.  I look forward to the company making bigger packs for baking that work out more cost effective as I would switch for certain weekly bakes such as scones, sponges and fairy cakes for the girls.
Thank you to Natvia for my samples and lovely Bundt tin.  I look forward to seeing you develop the brand in the UK.