Do you play Scrabble? My husband and I have been playing for over 20 years. Sometimes cards and sometimes Scrabble. The score sheets are so old that we don't bother anymore. In fact now the challenge is less about points but rather about the best word.
Last Christmas I got some lovely Scrabble biscuit cutters. I had forgotten all about them until I had a clear out of the cupboards over the summer. They need a super amount of patience to make enough to play a proper game but the result is totally worth it. Don't you agree?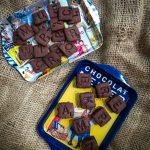 Print Recipe
Chocolate Scrabble Biscuits
Beautiful and fun biscuits for all ages
Ingredients
90

g

unsalted butter

140

g

caster sugar

1

egg

200

g

plain flour

50

g

cocoa powder

pinch

salt
Instructions
Cream the butter and sugar together til smooth.

Beat in the egg til combined.

Sift over the flour and cocoa powder.

Combine to make a dough.

Leave the dough to chill for at least an hour.

Divide the dough into three batches. Return two to the fridge.

Roll out the dough to 10mm thick

Press the cookie cutter into the dough to cut out the square tiles

Then flip the cookie cutter over and then emboss each tile.

Repeat with the other balls of dough and then place all the tiles onto a few baking trays lined with greaseproof paper.

Put the oven on to preheat to 200C/180C Fan

While it is preheating, you can rest the cut out and embossed tiles in the fridge.

Bake for about 10 minutes

Leave to cool completely before playing.
You can make a lemon version by omitting the cocoa powder and using 1 tsp lemon juice and the zest of one lemon instead. Or you can make a double batch and sandwich them with a buttercream filling.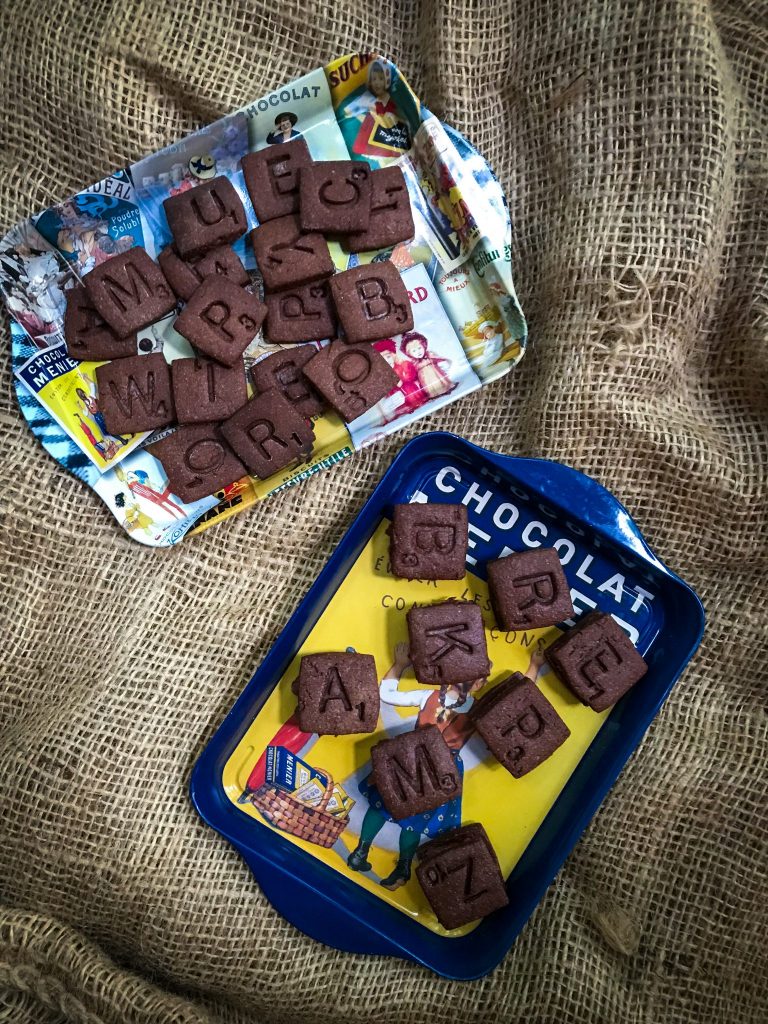 What's the longest word you've ever made in Scrabble? What's the word that gave you the highest score?