This is a super quick recipe that I invented today when I was in a bish-bash-bosh kinda mood! We had this with some plain boiled rice and wilted spinach.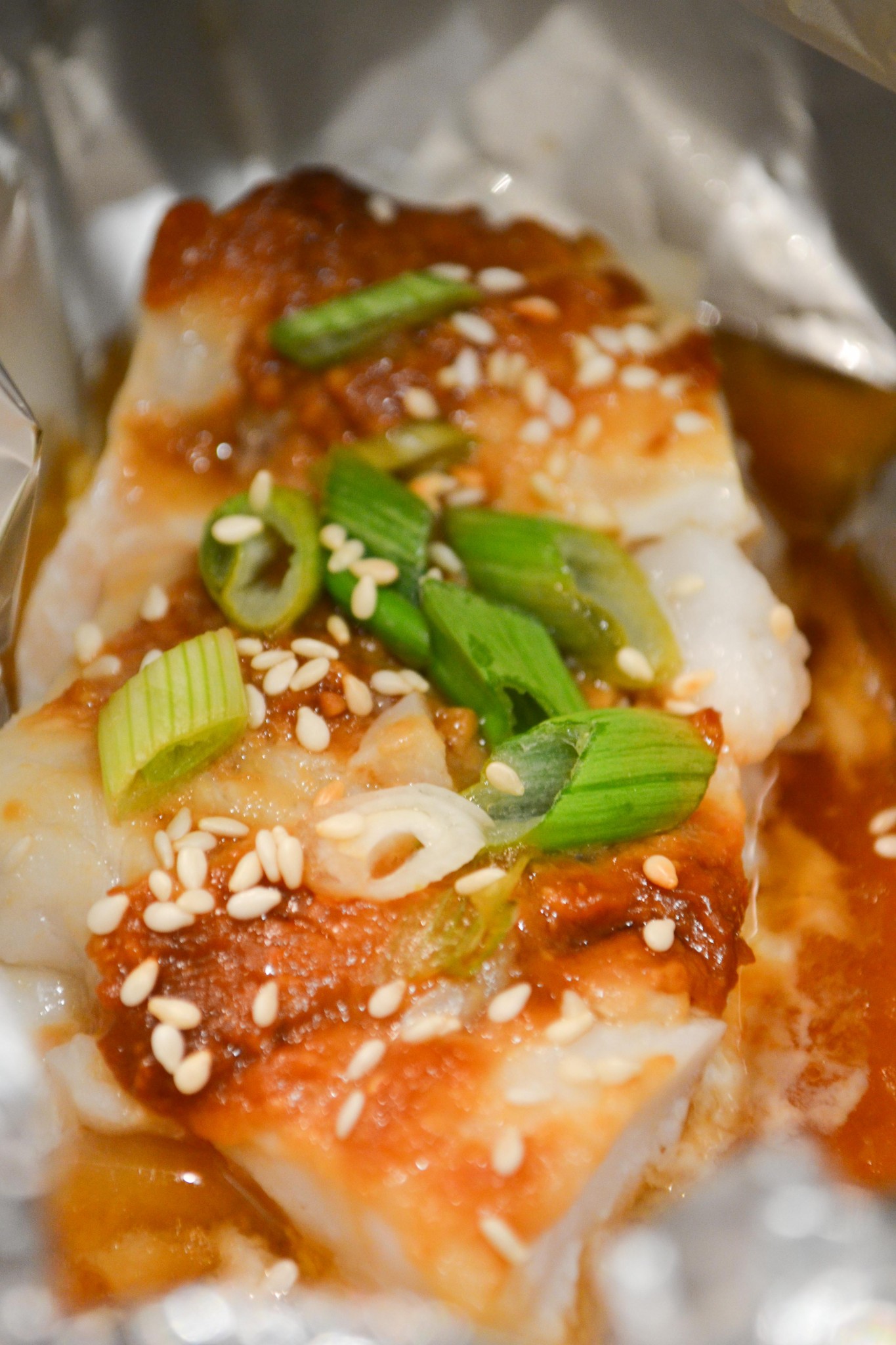 You'll need
To make it
Preheat the oven to 180C.
Cut out a square piece of foil approx 25 cm wide.
Pour some sesame seed oil over the fish and rub it in gently.
Place the fish in the centre of the foil square and dollop the miso on top. Smooth it out over the fillet with your fingers or a knife.
Sprinkle over some chopped spring onions.
Wrap the foil up over the fish so you have a parcel.  Be careful there are no holes or it will not steam.
Bake the fish for 10-15 minutes.
Open the parcel and drizzle over the yuzu juice and sprinkle on some sesame seeds.
Serve piping hot with rice to soak up the lovely miso juices.
See bish -bash-bosh! and tasty too.  We had this for our special Chinese New Year meal but I think it's going to become a staple on the menu now..