Now I am a BIG fan of tapas.  Mini meals. Perfect for mini/petite people like me.  There used to be a great tapas place near me but it's been closed for some time now.  It's a shame because I think it's such a great concept.  Thankfully I live very close to London and there are lots to choose from.  One that I have been meaning to try for a while is Jose Pizarro's place in Bermondsey Street.
I have heard so much about this place.  On Twitter, from other bloggers, in the newspaper…So on a recent trip to London  I decided it was time to seek it out.  Bermondsey is not an area I am familiar with and I am RUBBISH at maps but it was only a ten minute walk from London Bridge Station/Borough Market.  Jose is at number 104 whereas the restaurant Pizarro is at 194.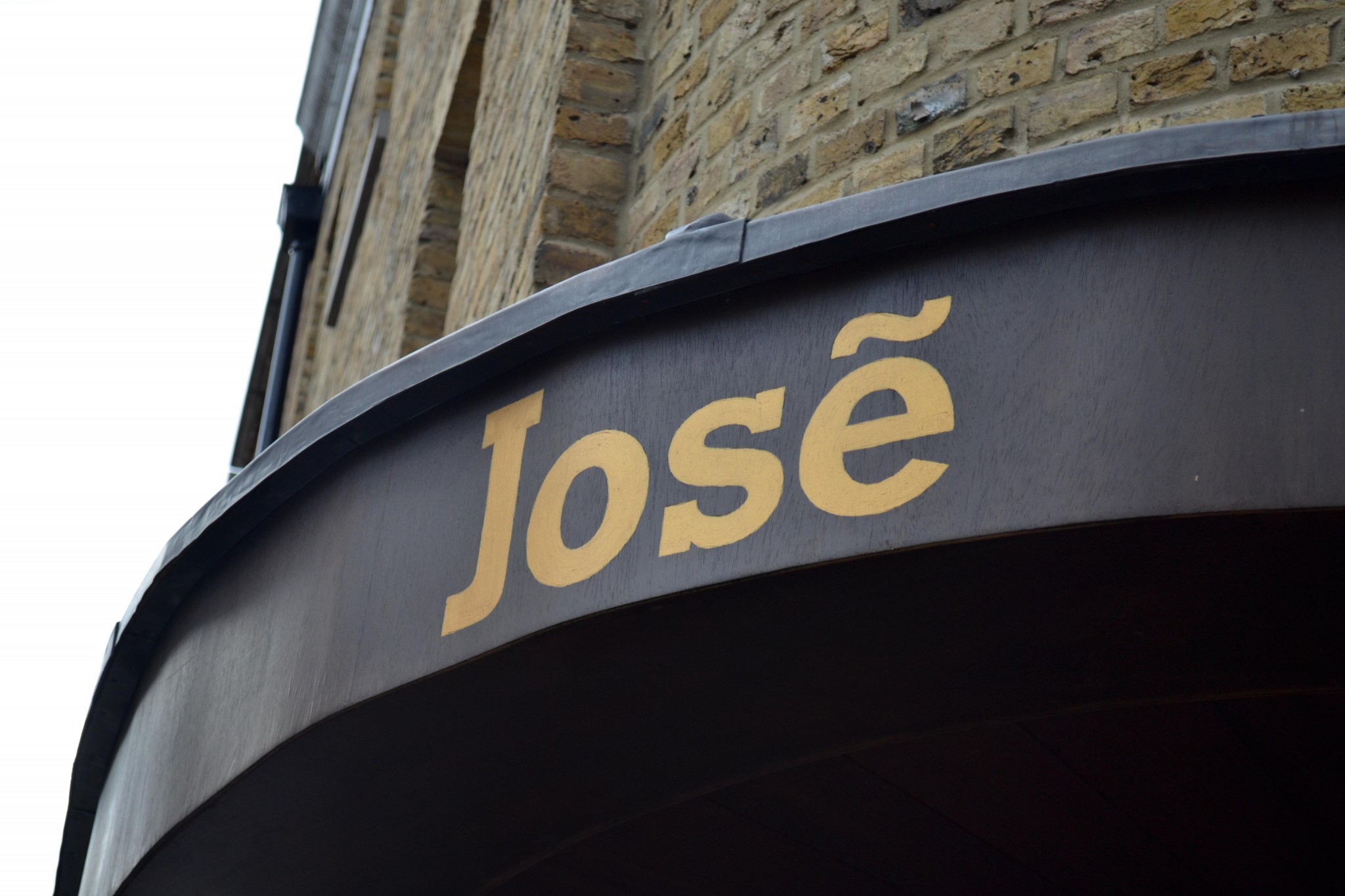 As it was only just noon there was no queue and we walked in from the bitter cold to the warmest of welcomes.  It's a cosy little place with no more than a handful of stools but people really didn't seem to mind standing.   Indeed I couldn't believe how many chefs there were in the tiny kitchen.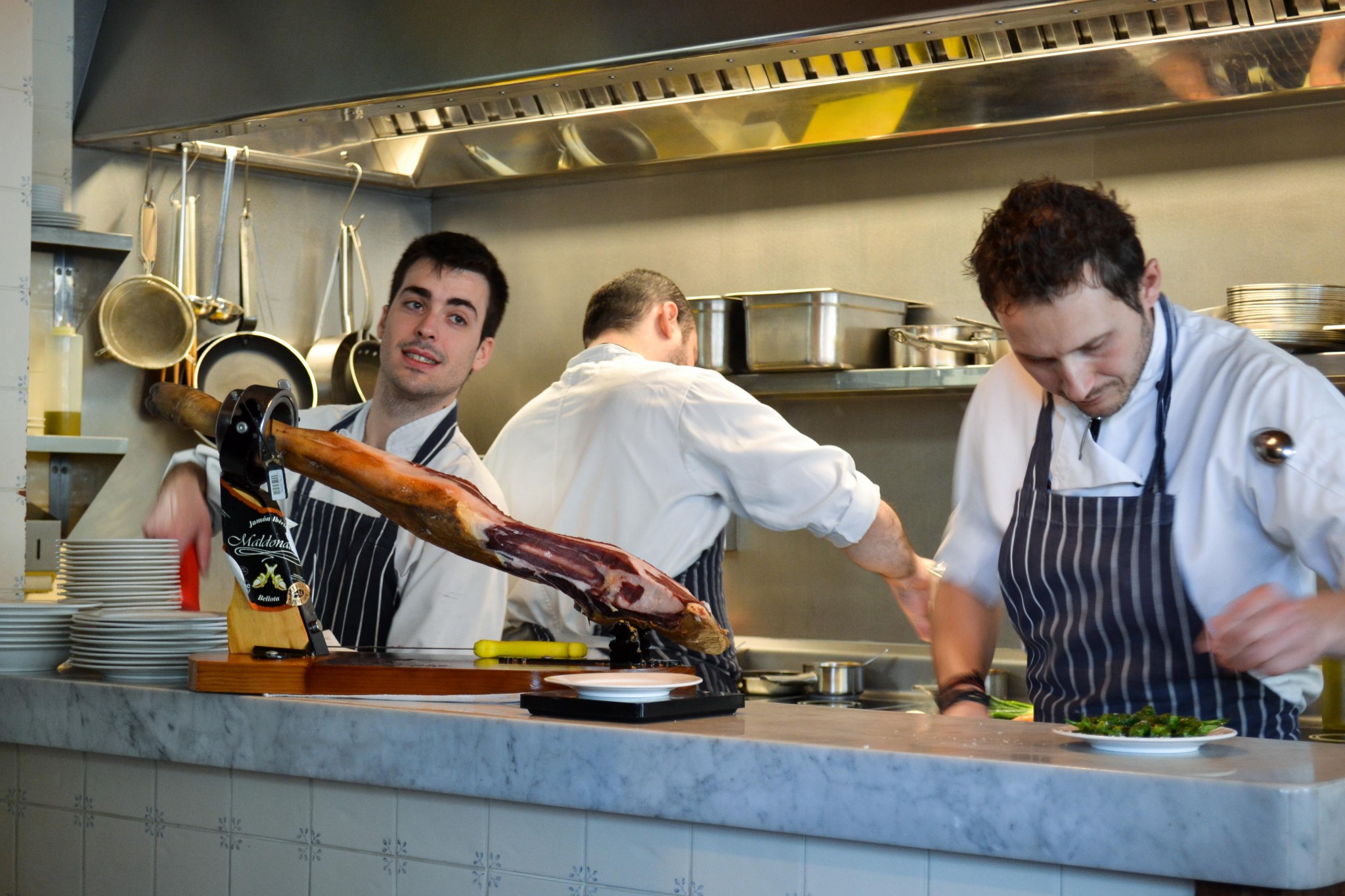 It almost felt like being in a friendly pub which is not surprising as it was launched as a Sherry Bar.  The wine list was put together by Tim Atkin and Jo Ahearne from established and small producers of Spain and I took the opportunity to sample a lovely White Rioja.  It was just perfect for a laid back, light lunch.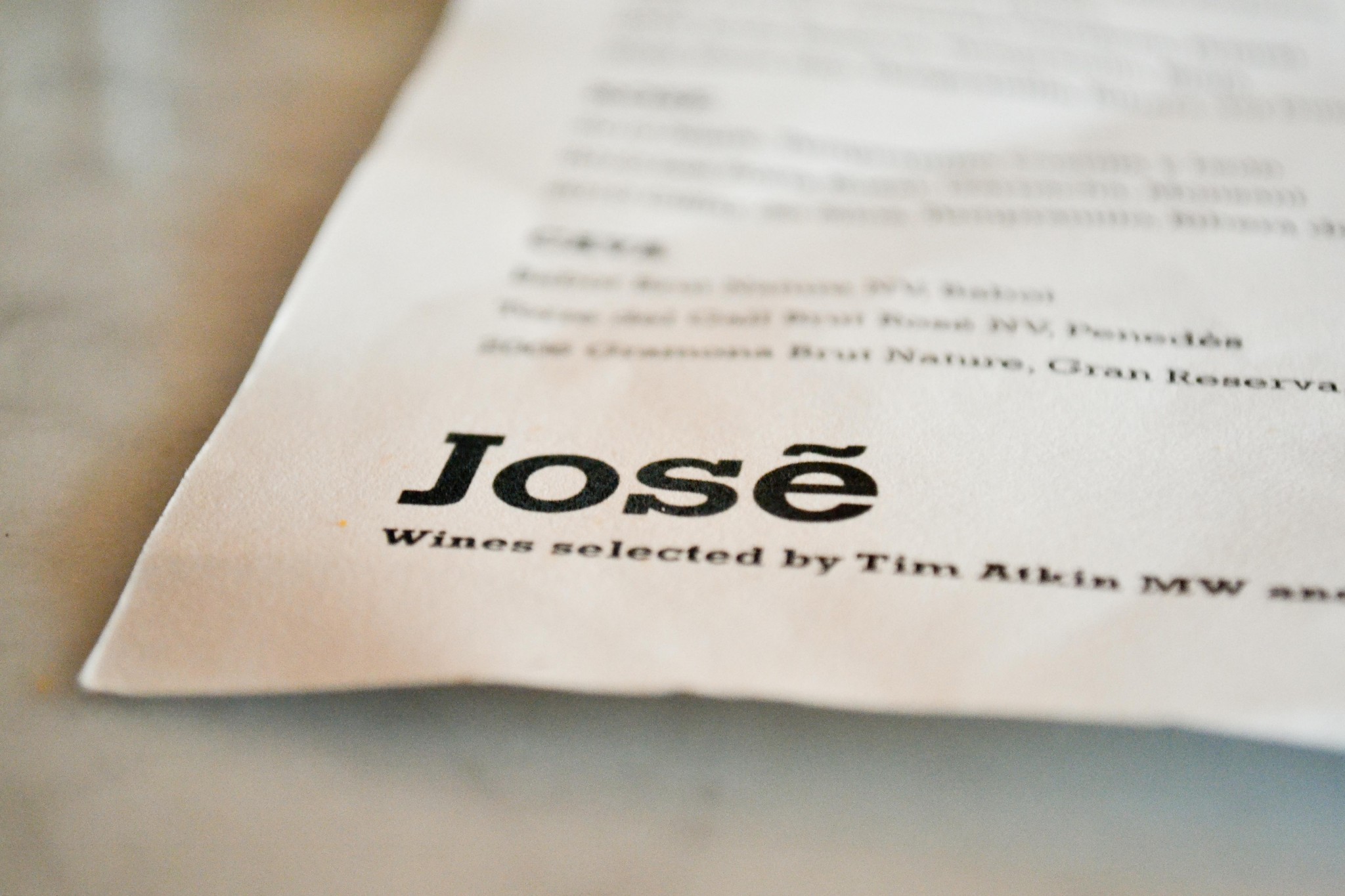 First to arrive were Deep Fried (or perhaps they were roasted?) Butterbeans with a Chilli Salt.  Far too moreish!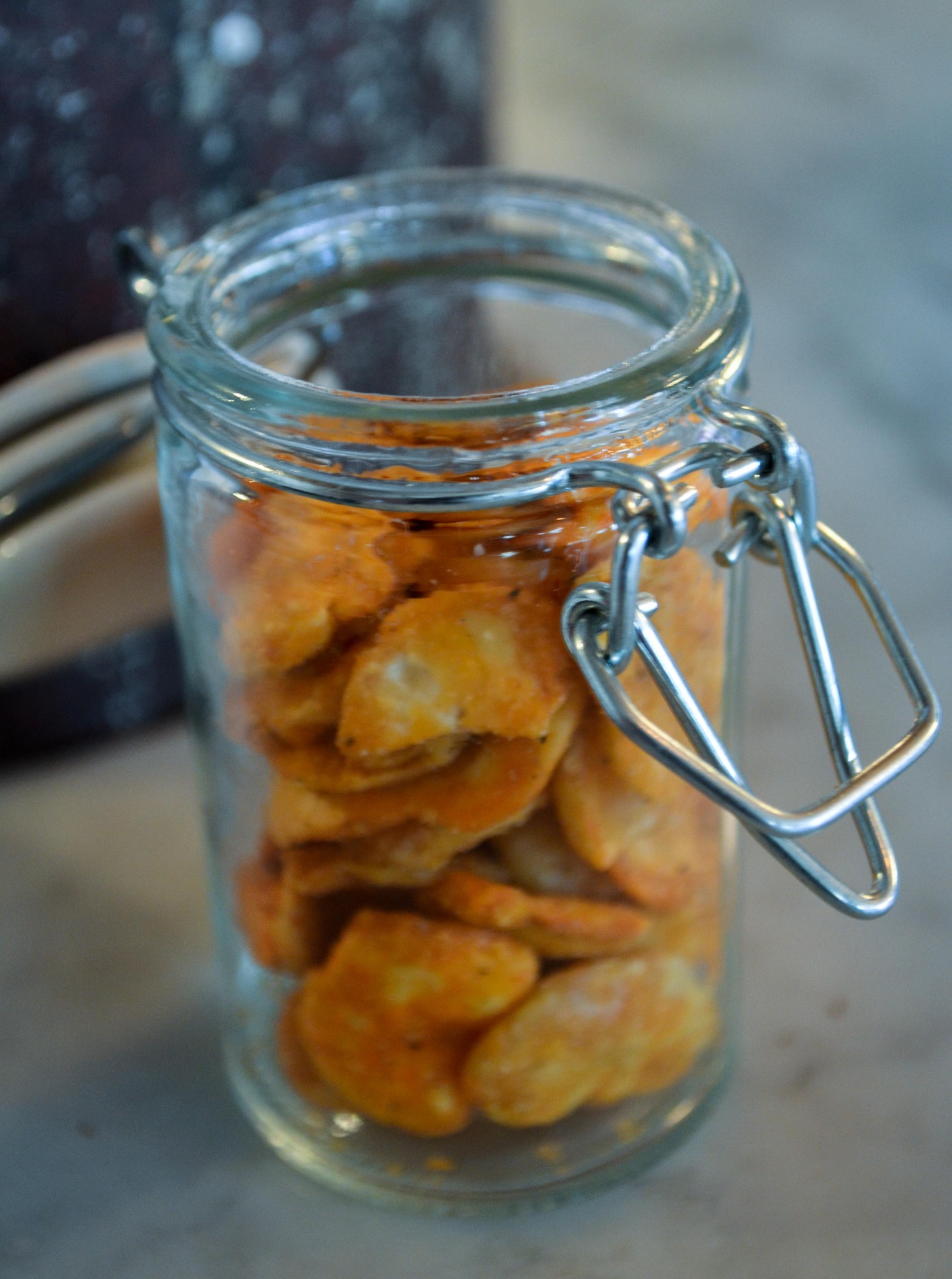 Then came wonderful Padron Peppers.  I had seen fresh ones in Borough Market that morning and these tasted as if they'd just been harvested. Sweet with a tiny kick.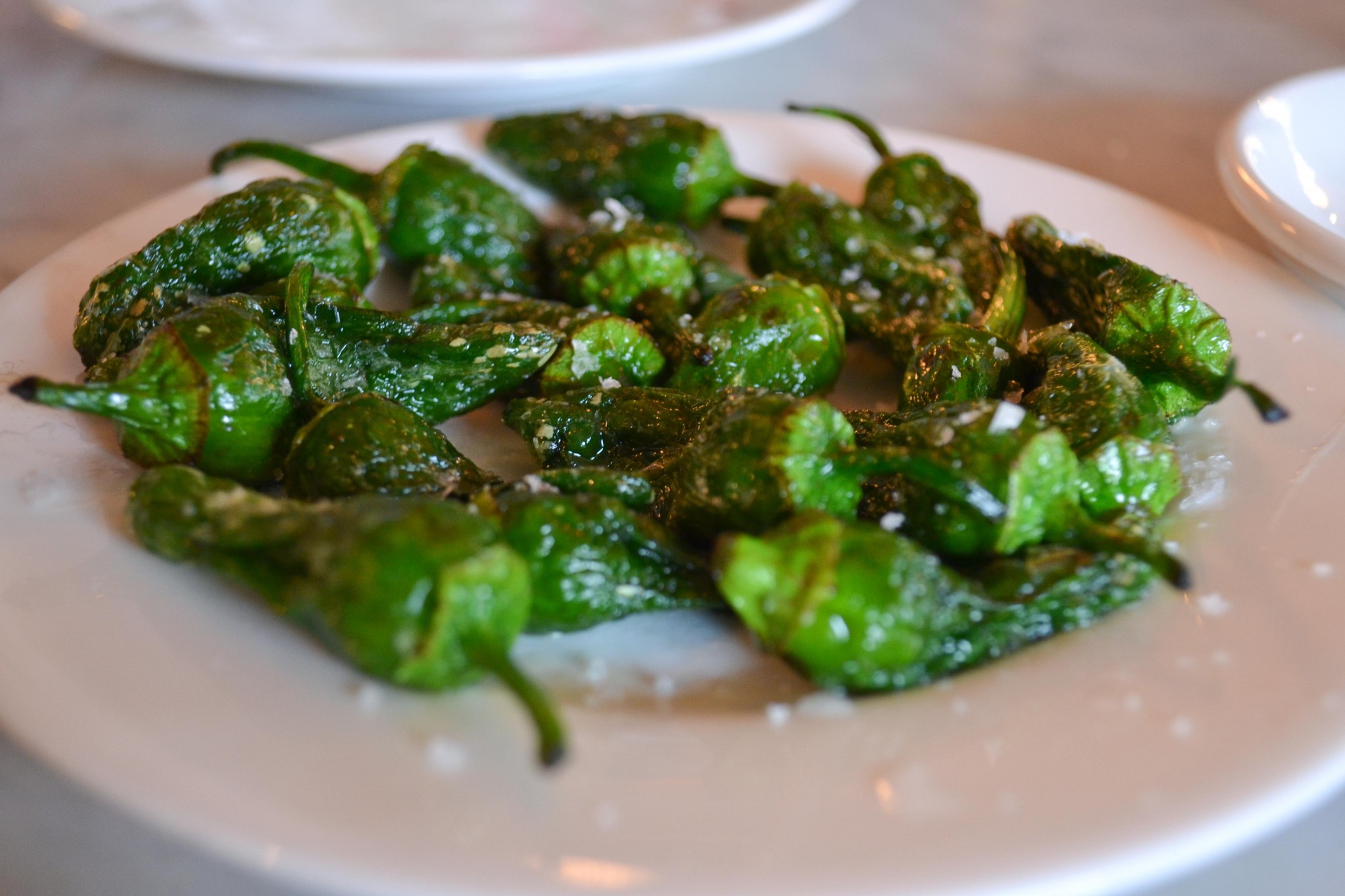 The Patatas Bravas tasted just like those I had in Barcelona.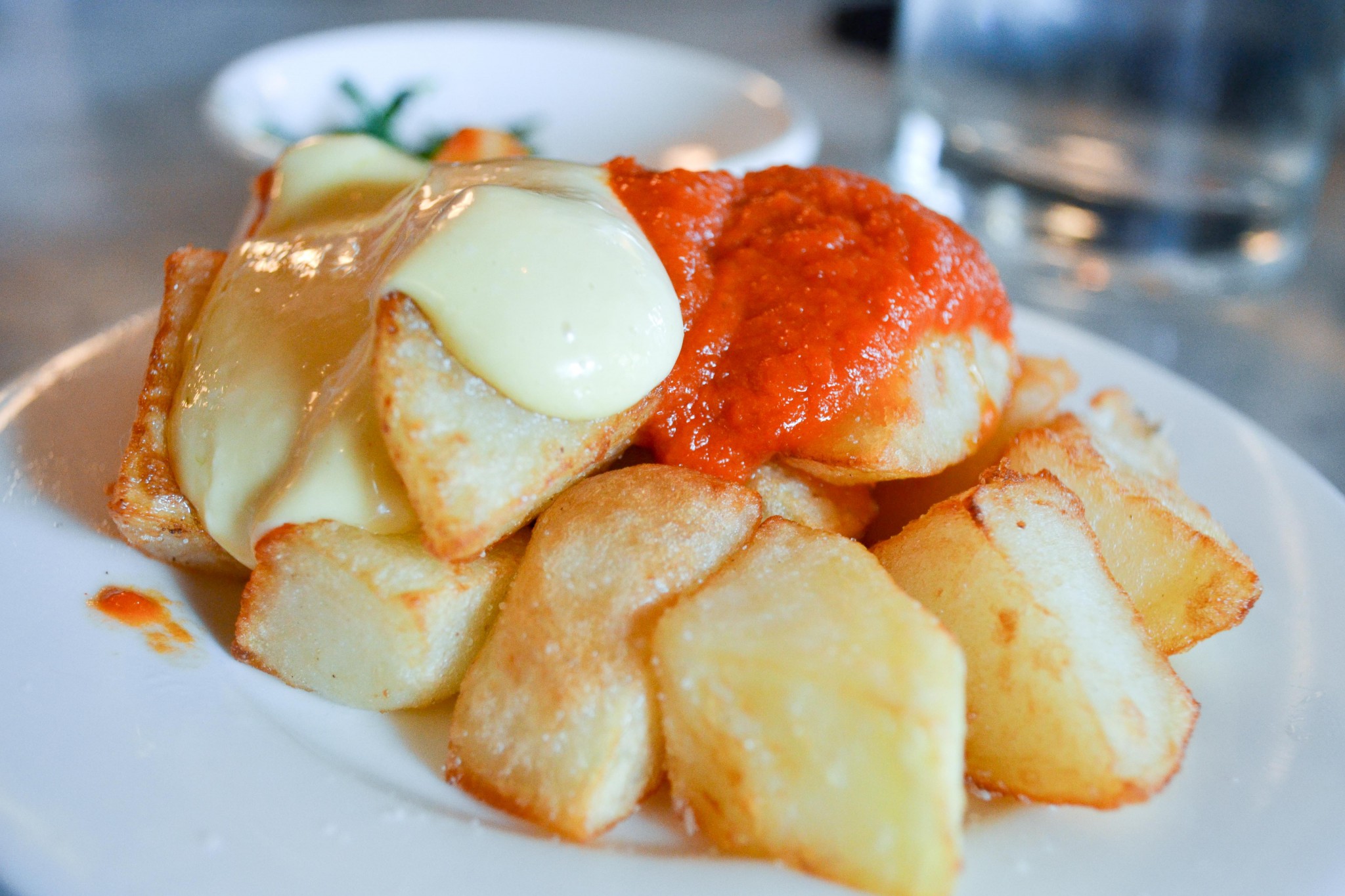 The lovely waitress has suggested Hake in Aioli and it did not disappoint.  The batter was s light and crisp and the fish just perfectly cooked.
I had seen something on the specials board which I was intrigued by.  I knew Romanesque was a tomato based sauce with herbs and breadcrumbs but wasn't quite sure what Cacons were. Thankfully they turned out to be baby leeks which were simply grilled with the sauce on top. Deliciously simple.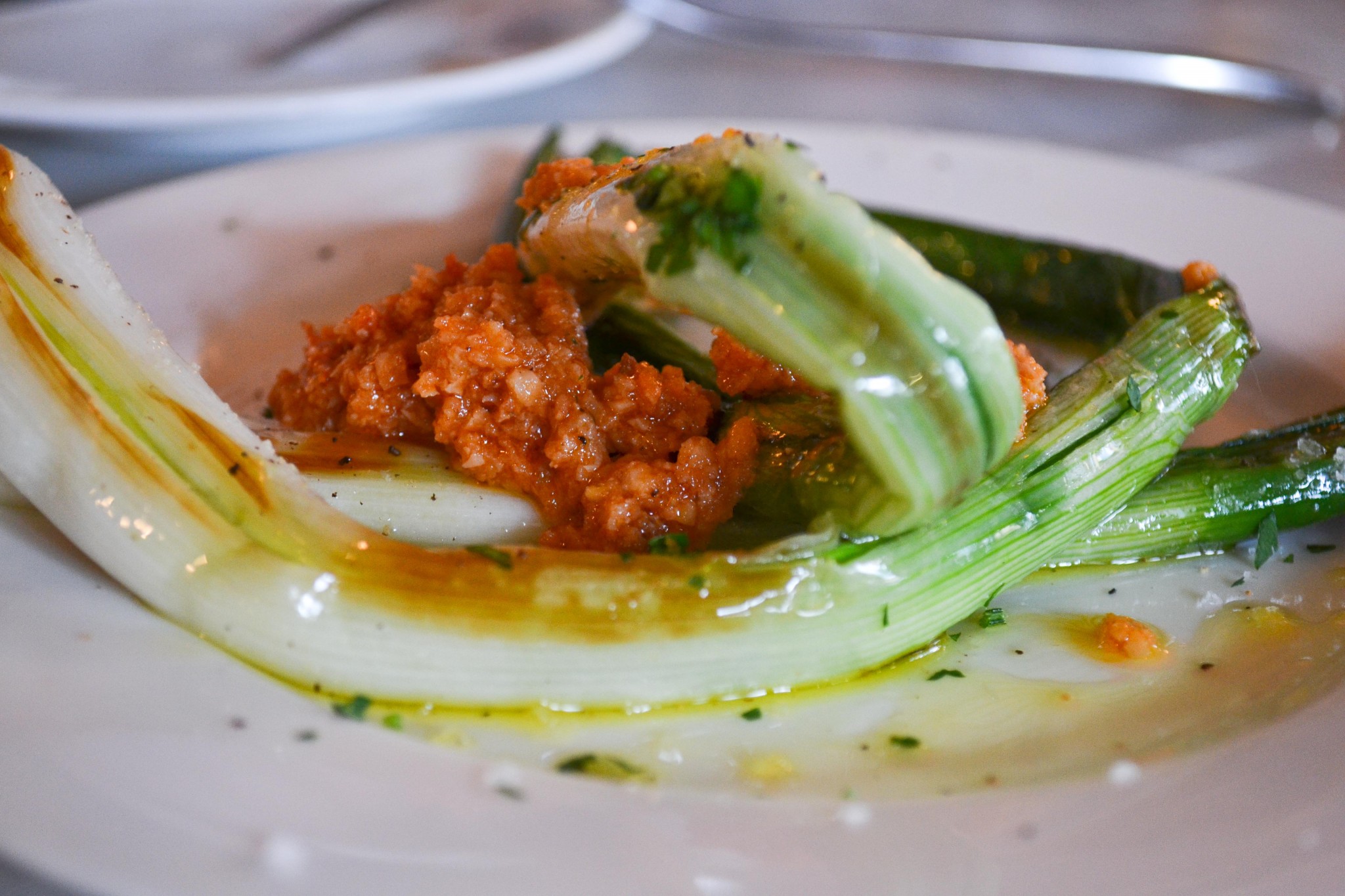 The best came last and it was totally worth waiting for.  Mushroom Cream with Truffle Oil.  I could have inhaled this all afternoon.  It was a rich mushroom soup with just the right amount of truffle oil on top.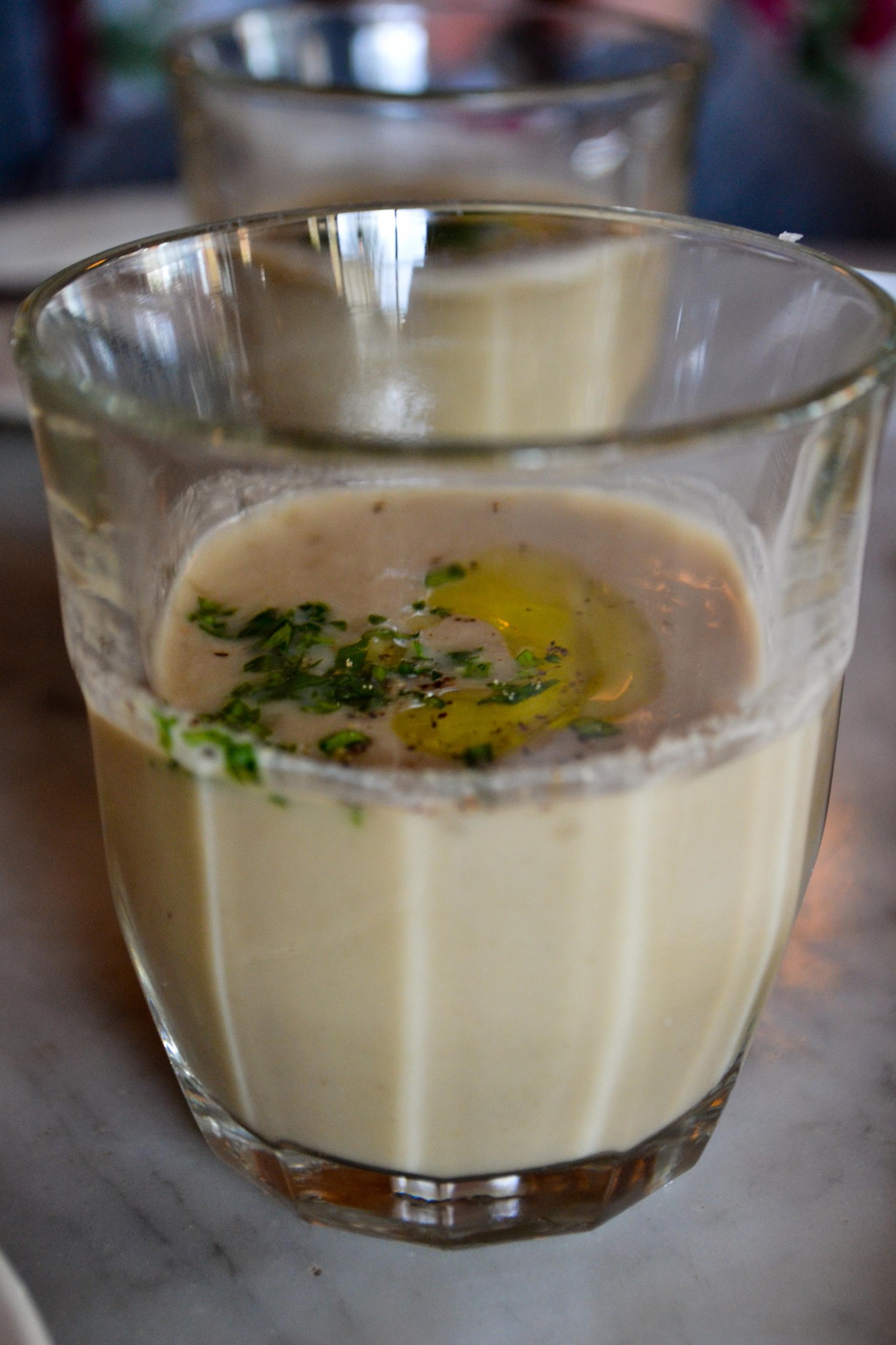 Sadly we didn't stay for any sweet tapas but I'm looking forward to those next time.  Hopefully I'll also meet the gorgeous Jose 😉