This book starts with a chapter entitled 'From Kazakhstan to Kent' so I was immediately drawn in.  What on earth could have originated in Kazakhstan and then made it's way to Kent? I learned that genetically this would be the apple.  Yes indeed.  Kent's heritage may well be its orchards but genetic science has determined the apple to be native to Kazakhstan. And tomatoes. So beloved to Italy but native to South America and only grown in Italy after Christopher Columbus's voyages in 1492.   The book is full of these little 'well I never knew that' moments.  It really tells the story of how our world cuisines have evolved over time based on the way we have explored and travelled on the planet.
It is divided into chapters by continent but the larger have been split up quite understandably – Europe, West Asia, Central and South Asia, East and South East Asia, Africa and the Americas.
Europe must have been a pretty bleak place after the ice age as there really wasn't much that was native that would appeal to me.  Archaeological sites in Wales have shown evidence of a hunter gatherer diet with treats in the form of crab apples, raspberries and hazelnuts. Thankfully beetroot made it's way to us along with artichokes, blackberries, kale and herbs such as lovage.  I tried the recipe for Ribolita from the book.  It was easy to follow and well laid out.
Beautiful illustrations
Each plant that is featured in the book has its own story of travel and adventure, and is brought to life with over 70 beautiful botanical illustrations from the Kew archives.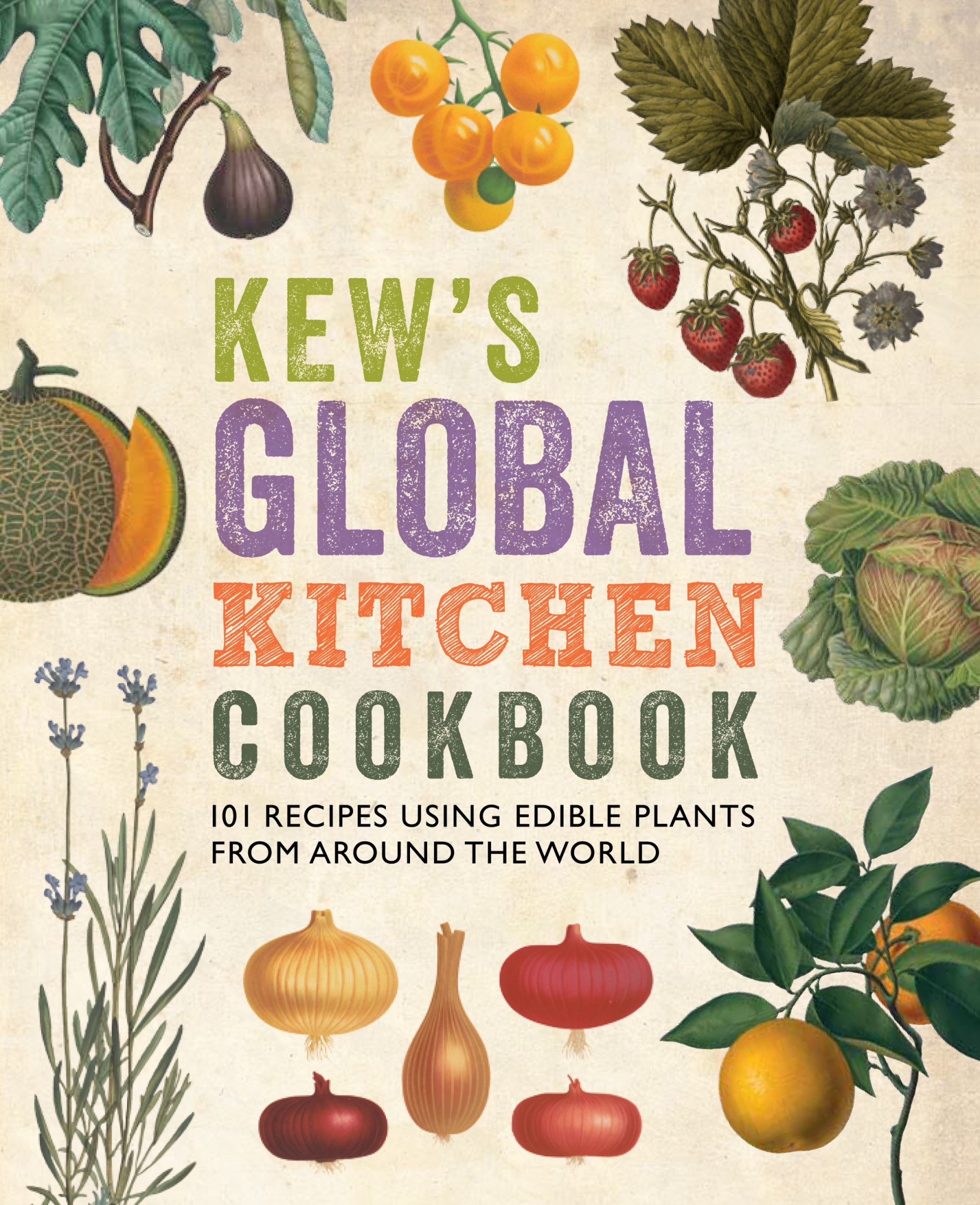 The recipes are interesting and well laid out
There are 101 recipes which have been sourced from past issues of Kew magazine.  They range from healthy salads and soups to hearty main dishes and desserts.  There are many traditional recipes such as the Ribolita, Cornish Saffron Cake, Diu Sweetcorn Curry but also more unusual recipes such as Parsnip Tart, Truffle Crepes, Plantation Smoothie and Green Tea Mousse with Dried Cherries in Sake.
A final word on herbs
I lingered most over the last section on herbs and spices. Each has an illustration and a historical explanation but also some tips on how to use it or what it can be paired with.
The book is available in the shop at Kew Gardens which is always worth a visit, especially at this bleak time of year.  It's the kind of book I wish I had written.  Botanical and brilliant!
Thank you to The Farley Partnership for my review copy. Here is my adapted version of the Ribolita in the book. I had a glut of beets to use up and so it was a natural choice.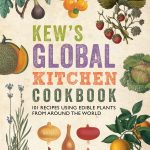 Print Recipe
Ribolita
Notes
4 tbsp olive oil
2 white onions
2 tbsp tomato puree
2 celery stalks
1 large raw beetroots
2 large potatoes
salt and pepper to your taste
2 tsp dried oregano
300g stale bread
1 tin of cannellini or haricot beans
Chop the bread into 2 cm chunks and then put under a hot grill to toast.  Set aside. Finely chop the onion and then add it to a large saucepan.  Pour over the olive oil and sauté on a gentle heat until golden. Finely chop the celery and add this in. Peel the beetroots and potatoes and then chop them into cubes. Add these to the pan. Dollop in the tomato purée, the dried oregano and about a pint of hot water. Cover and leave to simmer for about 30 minutes until the beetroot and potato are very soft.  If you prefer you can be a bit more traditional and pour this into a roasting tin and cook for about 40 minutes in a 160C oven. Season, stir in the stale bread and then leave to simmer gently for another 5 minutes. Pour into bowls, dress with some chopped parsley and serve hot with a drizzle of olive oil