If you have been creating a sourdough starter or baking sourdough regularly, this recipe is a great way to use up the parts you through away. It's often called sourdough discard. I usually make pancakes from it as I have only a few tablespoons now that my sourdough baking routine is more established but recently I was testing out some recipes and had a bit more so I decided to experiment with brownies.
Now firstly let me tell you that I already have a go to brownie recipe. So if you're looking for something quick and easy use that. But if you have some starter that needs using then this recipe is perfect for a not too sweet hit.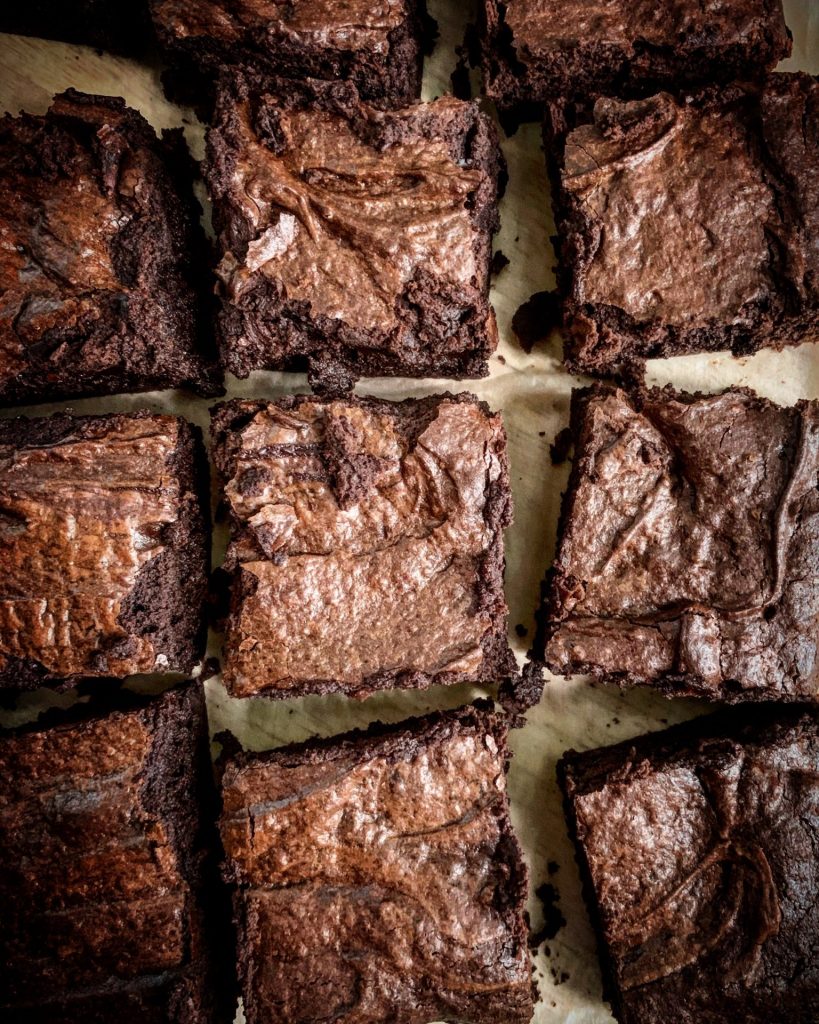 You will need
12 inch baking tin – I used a square one
115g butter
350g dark chocolate
3 tbsp cocoa powder (optional)
Double shot espresso (optional)
2 large eggs
2 tsp vanilla essence
200g granulated sugar
100g soft brown sugar
1tsp salt
125g sourdough starter discard (mine is 50:50 hydration)
100g plain flour
To make them
Preheat the oven to 175C
Line the baking tin with greaseproof paper and set aside
Bring a small pan of water to the boil and then place over it a heatproof bowl with the butter and chocolate. Let the butter and chocolate melt. Then stir in the cocoa powder and espresso shot. Leave to cool
Meanwhile whisk the eggs and sugars together for 10 minutes until they are soft and foamy. This takes a bit longer than with caster sugar so bear with it.
Add the salt and sourdough starter discard and whisk gently again.
Stir in the melted chocolate and butter mixture until well combined.
Fold in the flour gently and then pour the whole thing into the baking tin.
Bake for 30 minutes and leave to cool in the tin.
I think these are best eaten the day you make them. They were super dense and enormously fudge like.
More ideas for using up sourdough discard
Happy baking!