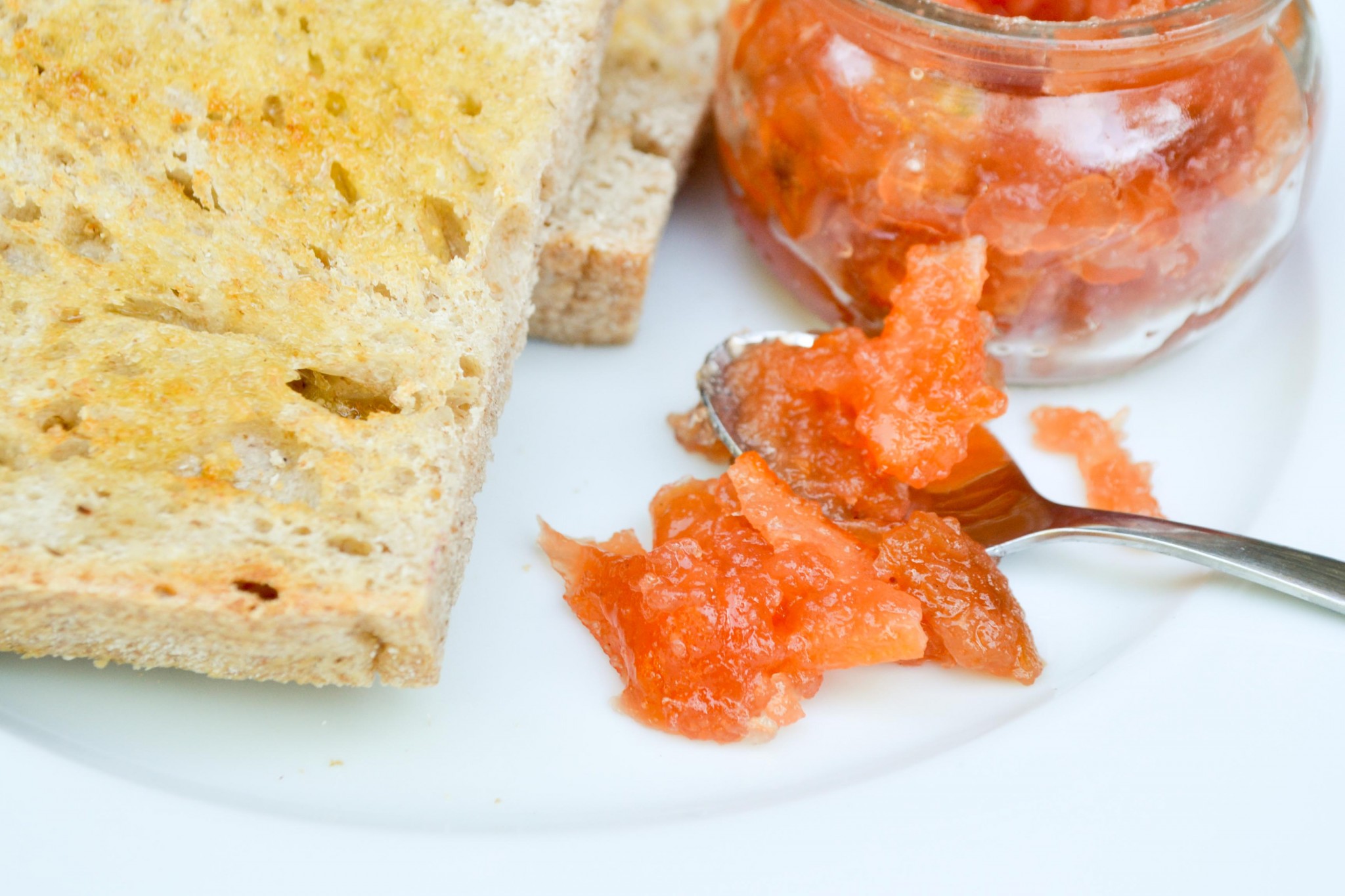 I've been really fortunate over the last few months to have met so many amazing foodies who have shared not only their wonderful ingredients but also their passions for helping and supporting others to (re)discover the great produce we have in this country.  I'd like to introduce you to two who inspired today's recipes of
Sourdough Bread
and
Apple Marmalade
.
1. The double RHS award winning garden designer and landscaper, Sharon Hockenhull.  She is the founder of the Fruitshare – a new non-profit initiative to help the nation share unwanted garden-grown fruits.  She was struck by how much garden-grown fruit is actually going to waste up and down the country.  It must be tonnes upon tonnes and Fruitshare was her  "little solution to help make the most out of the country's forgotton fruits by allowing people to post their surpluses."
I was inspired by her interview  so I not only joined up straight away but shared some of the apples given to me by a local farmer with my friends and family after making some Apple Marmalade.
2. The wonderful Tim Keates who road a single gear, butchers bike from Lands End to John O' Groats during the summer.  His vision is "to help his fellow-Britons rediscover the traditional quality, diversity and provenance of food and drink produced across our island. He wants to bring together many time-honoured food values and examine their place in modern food production. Looking at how those values can be incorporated in an ever-changing diverse Britain".   His epic trip involved 57 links with local companies You can read his about his journey on his blog.  As well as sharing his infectious enthusiasm for the colourful vegetables grown in his allotment, he also shared some of his Sourdough Starter  which I used to make Sourdough Toast to go with the Apple Marmalade above.