I have had an abundance of courgettes this year. I am still eating the ones that grew to marrow size while we were on holiday a few weeks ago! Of course the best thing about growing courgettes is the flowers. I've had weekly meals since July of these fritters.
There are lots of recipes and stuffings. Many use ricotta and anchovies. Mozzarella also works well. I keep it simple and use halloumi. It's a sturdy cheese that helps the flower keep its shape when you prep.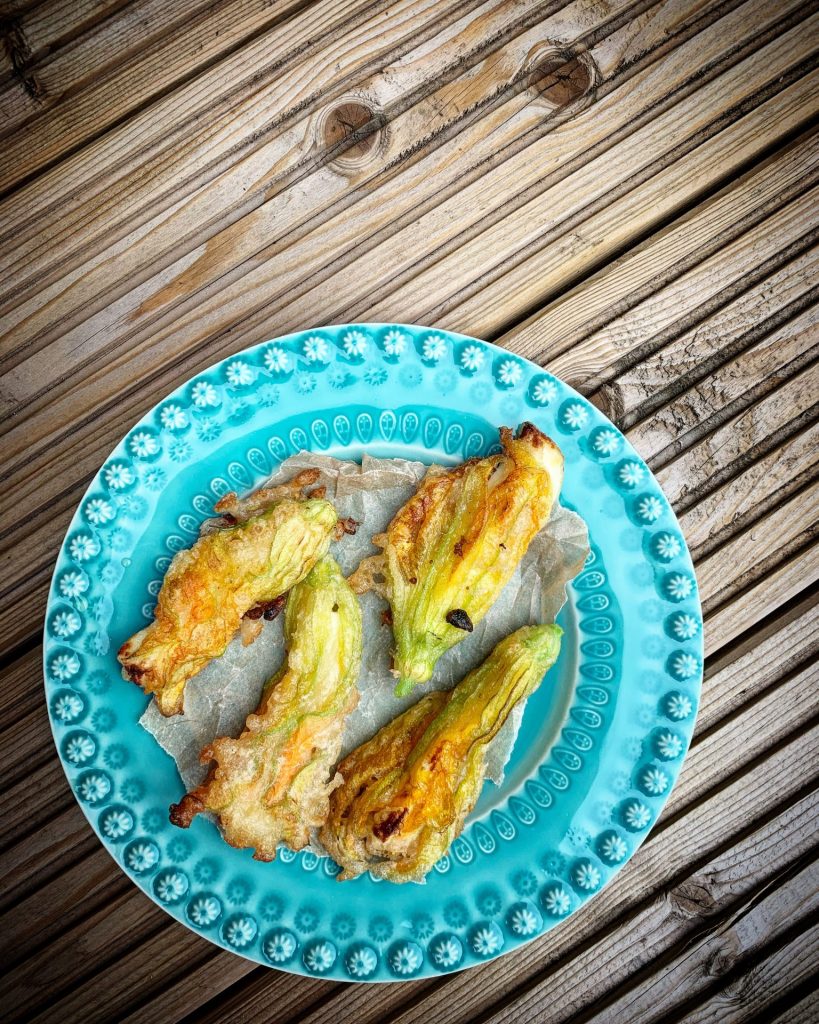 You'll need
One block of halloumi
One egg beaten in a small bowl
One cup of panko crumbs
About 12 flowers for stuffing
Vegetable oil for frying
To make them
Prep a large platter with a few layers of kitchen roll.
Put about an inch of oil into a wok and heat on a low flame to about 180c
Cut the halloumi into 12 long strips – I usually cut the block into six and then cut each slice into two lengthways. Set aside on a kitchen towel to drain the excess water off.
Prep the flowers by gently cutting down the petal and pulling out the stamen carefully. (Sometimes they smile through at you so it's hard not to giggle. See below)
Stuff each flower with the strip of halloumi.
Close the petals up around the halloumi and holding the tips of the petals tightly dip the whole thing into the beaten egg.
Hold it over the bowl of panko and sprinkle over til fully coated. I prefer to sprinkle vs dip so the panko don't get soggy with eggy bits.
Gently lower the panko crumbed flower into the oil. Wait a few minutes to brown and then turn it over.
Lift it out slowly and place on the kitchen roll.
Repeat with the rest of the flowers topping up the oil if you need to.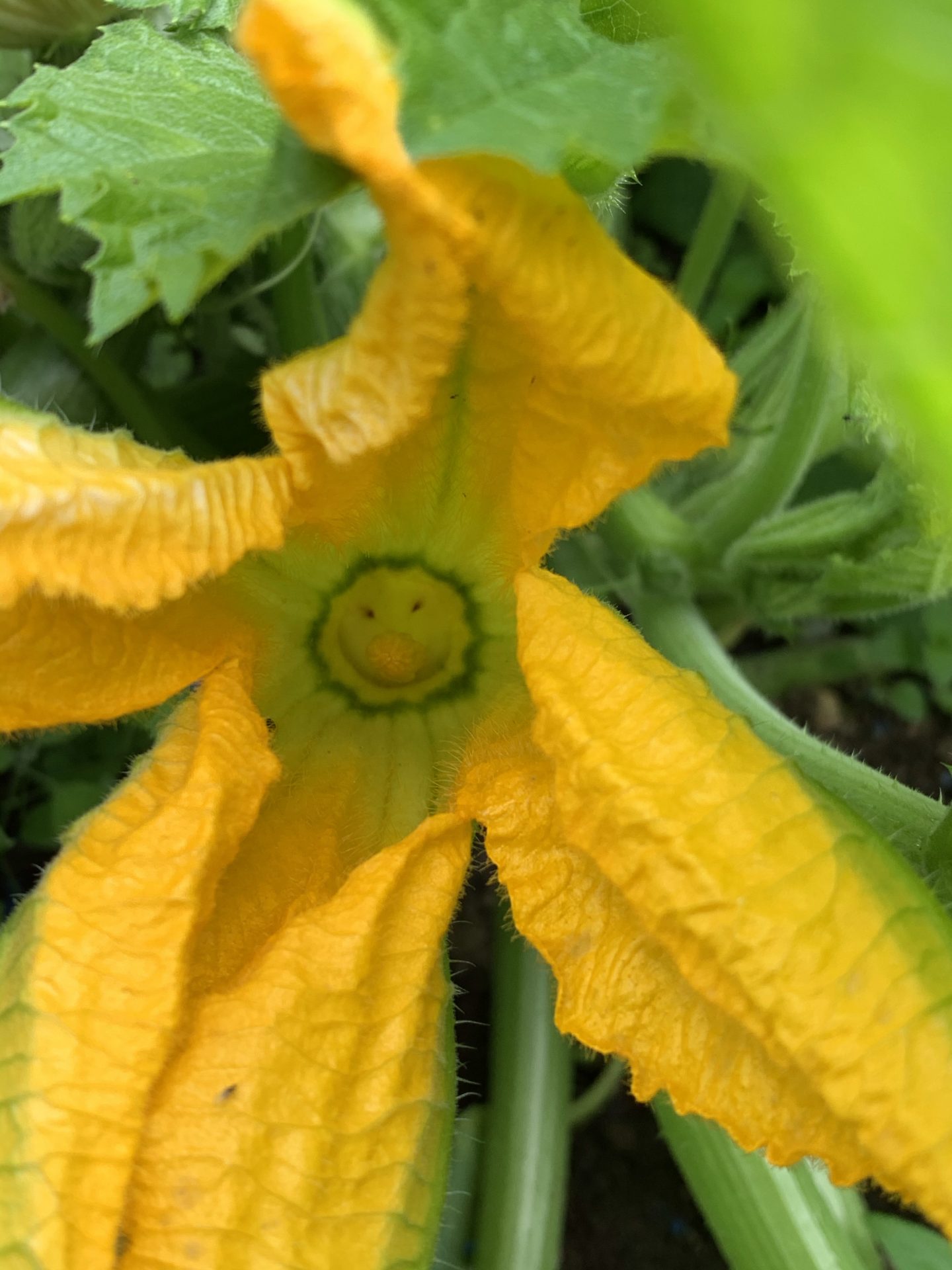 We had these with chip shop chips, a lightly dressed salad of oriental leaves from the garden and a beautiful glass of French Rosé.
My courgettes are now almost done but my patty pan squash plant and butternut plants are still flowering so I look forward to this summertime staple for a few more weeks yet as we head into Autumn.